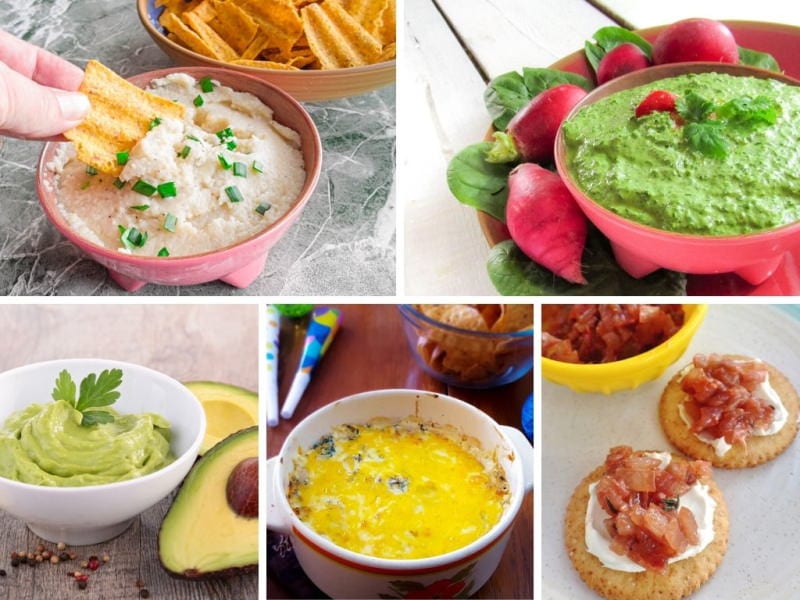 12 Fruit and Vegetable-Based Dips to Help You Snack Healthy
With these 12 Fruit and Vegetable-Based Dips, you can skip the boring store-bought dips and make your own healthier versions for daily snacking or your next party.
When people start eating healthier, they often find healthy snacking is a challenge. Chips and premade dips are inexpensive, readily available, and require no work other than opening the package. But, with just a bit more effort, you can enjoy something more flavorful and so much better for you.
These recipes below are easy to prepare, bursting with fresh flavors, and help you get extra servings of fruits and vegetables while snacking. You don't even have to tell the kids (or other adults) that they are healthy if you don't want to.
Most of these are vegan, or at least easily adapted to vegetarian or vegan. The only sugars in them are those naturally occurring in the fruit.
You can serve all of these with fresh vegetables like carrots, celery, radishes, bell peppers, etc.
Or make your own healthy baked chips: slice pita bread or corn tortillas into strips or wedges, brush with oil, add a dash of sea salt or other seasonings, if desired, and bake at 400 degrees until crispy.
Fruit and Vegetable-Based Dips
Root vegetables, greens, and even fruits can be turned into delicious appetizers with minimal effort.
Fruit and Vegetable-Based Dips – Hummus
Hummus is a traditional Mediterranean dish of chickpeas mixed with tahini (sesame paste). You can make an almost endless variety by mixing in some herbs and vegetables.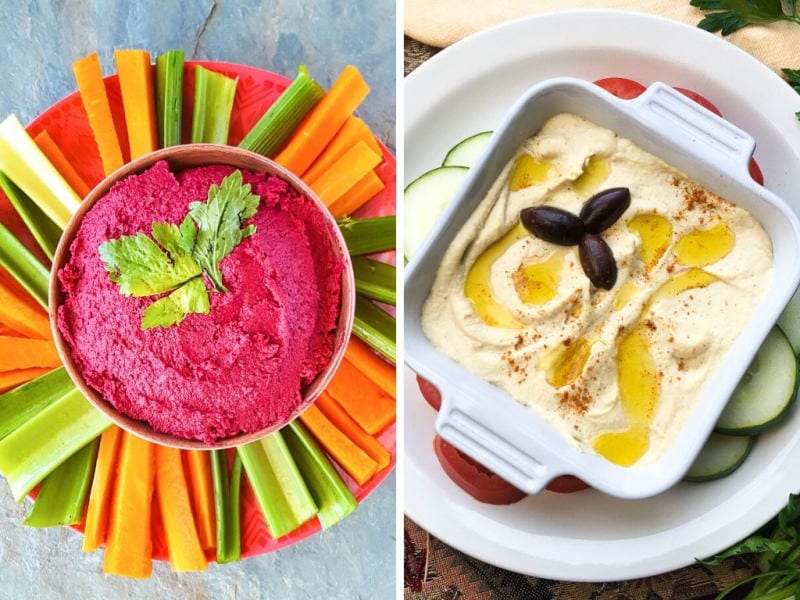 Dips – Salsa
Most of us think of tomatoes when we think of salsas. Still, you can make it with a variety of fruits and vegetables, from avocado to zucchini.
Always use organic fruits and vegetables in your recipes.
Do you live in one of these Southern California Cities? Aguanga, Fallbrook, Hemet, Homeland, Lake Elsinore, Menifee, Murrieta, Temecula, Wildomar, or Winchester.  If you do, you can use the local organic fruits and vegetables in our harvest deliveries for these recipes.
Resources and Recipes
FREE Weekly Video Recipe Series
Sign-up for our 30-second (all under a minute) video recipe series is designed to provide you an easy way to use Harvest2U's locally grown organic produce.