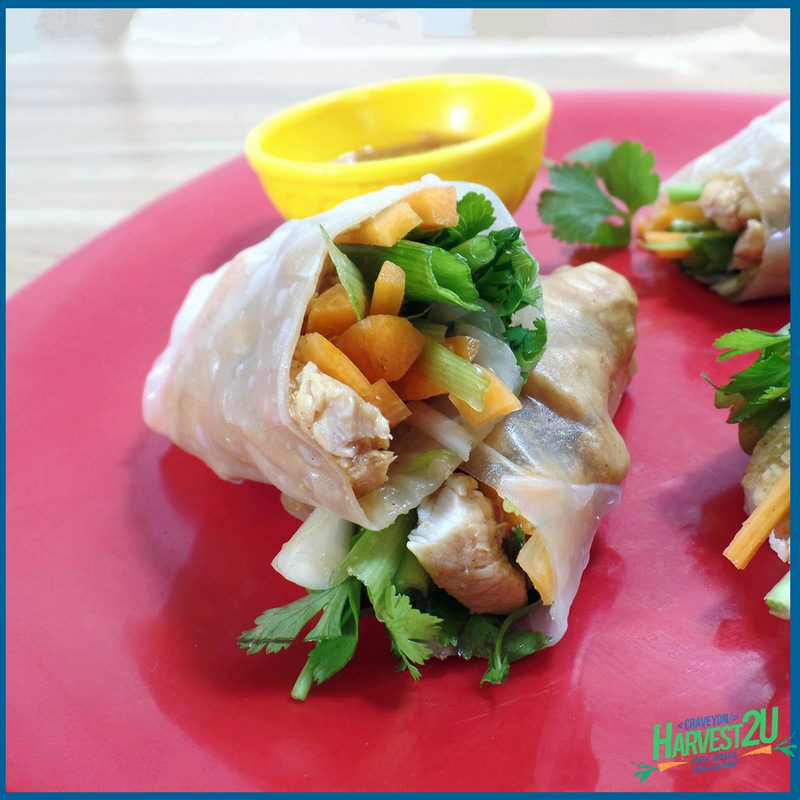 Asian Chicken Wraps with Peanut Sauce
Here's a great Asian Chicken Wraps recipe for leftover chicken, particularly on those "it's too hot or I'm too tired to cook" nights. Use whatever vegetables you have on hand, peppers, tomatoes, cabbage, sprouts, greens, etc. Look for the Spring Roll Wraps (may be called rice paper wraps) in the Asian food aisle of most well-stocked grocery stores.
The only trick to using them is not to oversoak them, otherwise, they become too sticky to work with. I often use two for added thickness.
Asian Chicken Wraps with Peanut Sauce Ingredients
Wraps
2 cups cooked chicken sliced thinly
¼ cup low sodium soy sauce
1 teaspoon garlic powder
½ teaspoon ginger
¼ teaspoon Chinese Five Spice (optional)
1 cup carrots, cut into matchsticks
1 cup green onions, sliced thinly lengthwise
1 cup cilantro
1 package Spring Roll Wraps
Peanut Sauce
¼ cup soy sauce
½ cup peanut butter
½ cup coconut milk
¼ teaspoon red pepper flakes
Directions
In a small bowl, combine Peanut Sauce and set aside.
In a medium bowl, combine chicken, soy sauce, garlic, ginger and Chinese Five Spice.
Add warm water to a shallow dish or plate. Soak 1 or two Spring Roll Wrappers for 10-20 seconds, just until they become pliable.
Lay wrapper on a plate, fill with desired ingredients. Fold top and bottom of the wrapper to the inside and roll the wrapper around the ingredients. Slice on a diagonal and serve with Peanut Sauce.
---
The renowned chef Audrey Humaciu created this recipe for Harvest2U.
Audrey is the Editor in Chef at That Recipe and VP of Creativity and Sarcasm at Munofore. When she's not blogging about her eclectic interests from cooking and crafting to ornamental horticulture and the idiosyncrasies of the American language, she's just your typical 40 something mom livin' the life in the California burbs… without the minivan and over priced coffee.
Like Recipe Videos? Check out our Weekly Video Recipe Series. Recipe Videos
Always use organic fruits and vegetables in these recipes. Local source: Harvest2U, a Temecula Organic produce company.