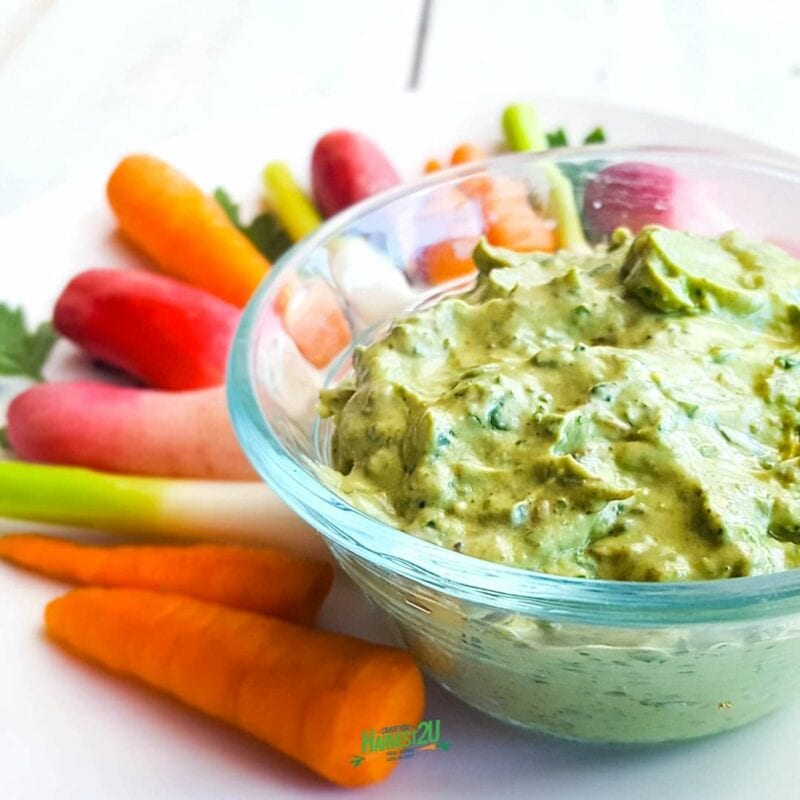 Avocado Yogurt Dip – Loaded with Nutrients
This Avocado Yogurt Dip recipe combines a few simple ingredients for a healthy dip. You can use it for vegetables or chips, use it as a spread for sandwiches, or thin it a little and use it as a salad dressing.
Avocados are loaded with goodness, starting with heart-healthy monounsaturated fat. They also have vitamin A, C, E, K, and most B complex, minerals like copper and iron, plus fiber and other antioxidants like lutein.
This recipe adds in some probiotic Greek yogurt for a happy gut and your choice of fresh herbs. I went with parsley, rosemary, and basil. You can add in a clove of garlic if you want.
Avocado Yogurt Dip Ingredients
1 avocado
1/2 cup plain Greek yogurt
1/4 cup fresh herbs
1 tablespoon lemon juice
1 tablespoon apple cider vinegar
salt and pepper to taste
Directions
Combine avocado, yogurt, and herbs in a food processor or blender until the herbs are chopped.
Add the lemon juice and vinegar and blend until the mixture is smooth.
Add salt and pepper to taste.
You can enjoy immediately or chill for an hour or more to let the flavors fully develop a bit more.
For a salad dressing, add enough milk to make it pourable.