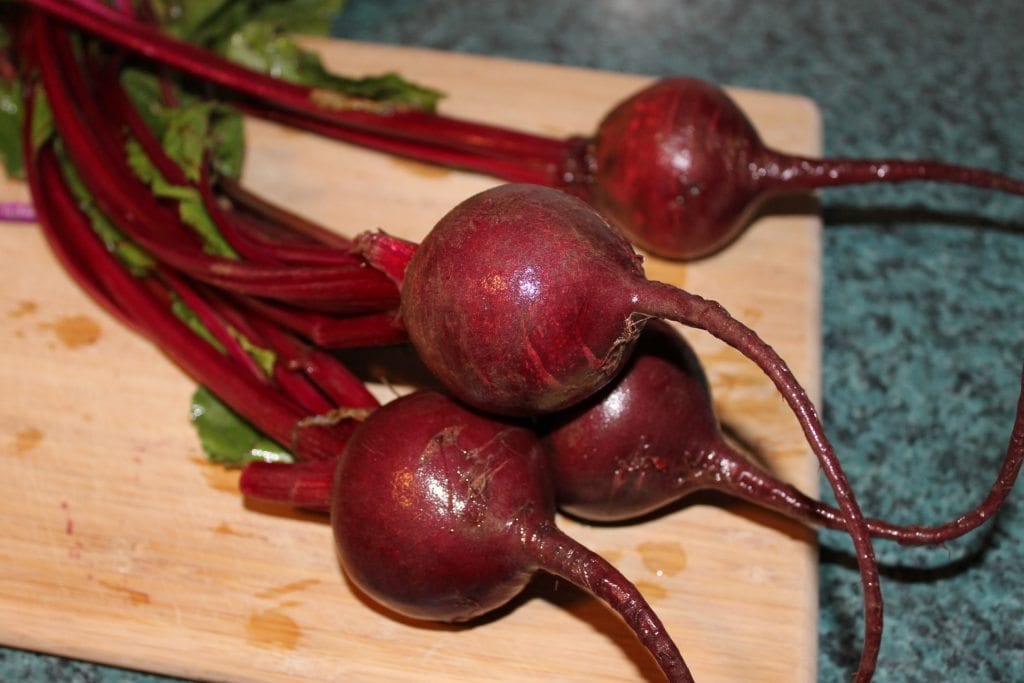 The flavor combination in this Beet Fennel Salad will make you love beets and love fennel!
Beet Fennel Salad Ingredients:
Bunch of organic beets
1 Baby leek or bunch of Scallions
1 organic fennel bulb including tops
Strawberry Vinaigrette dressing
Directions:
Remove the tops from the beets. Roast in a pan with water at 350 degrees until tender. 25-45 minutes.
After they're tender remove the beets and immediately immerse in cold water. The skins will then come off easily.
Cut the ends off your beets and slice.
Wash fennel and finely slice horizontally. Use some of the fennel leaves in your salad. You can save the rest for another dish.
Chop the leek or scallion.
Toss all in a bowl with strawberry vinaigrette.
Make your own strawberry vinaigrette with berries, cider vinegar and an immersion blender.