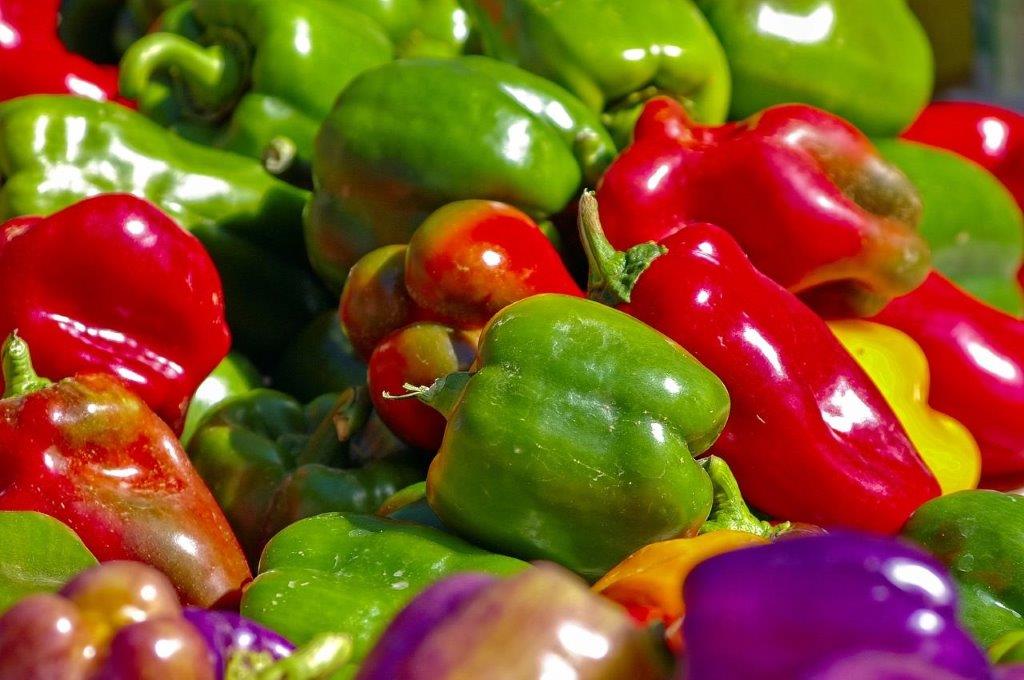 Bell Peppers – Long List of Health Benefits
Bell peppers are technically a fruit but are often used and treated as a vegetable. They belong to the nightshade family (Tomato, Eggplant, Potatoes). There are variations in taste and color, ranging from deep green to bright red and orange in color, and from slightly hot to sweet in taste. They have a long list of health benefits and play an essential role in the prevention of diseases.
Bell peppers are a remarkably versatile vegetable that can be used in many types of meals. Even though they're milder in flavor, brightly colored bell peppers can add a dimension to dishes that would be colorless and bland.
You can explore with many different pepper varieties to enjoy their flavors, and feel good while doing it.
Bell Peppers – Health Benefits
Bell peppers great for you, too, as they offer vitamins A, C and K, niacin, thiamin, potassium, folate, and magnesium.
With just 31 kcal per 100 grams, Bell Peppers are a low-calorie vegetable.
A health benefiting alkaloid
It has cancer-battling, anti-bacterial, and anti-diabetic properties. Bell Peppers include a small trace of it. Still, even in such small doses, it can help in reducing triglycerides and also lower the "bad" blood cholesterol.
A good amount of the B-complex
This group vitamins, like niacin, riboflavin, and vitamins B6 and B1. The capsicum is useful in this sense because the body can only replenish the B-complex group of vitamins through external sources. B-complex vitamins are useful for accelerating cellular metabolism.
Has 101% of the recommended daily allowance per 100 grams. Besides vitamin A, they are also a great source of antioxidants such as zeaxanthin, alpha-carotene and beta-carotene, lutein, and others. Antioxidants such as these defend the organism from free radicals.
Red peppers (and green peppers to a lesser extent) contain the highest levels of vitamin C, 213% of the recommended daily dose per 100 grams.
An excellent source of essential minerals
Bell Peppers contain selenium and manganese, potassium, iron, copper, magnesium, and zinc serve an essential role in blood strengthening and stable blood pressure.
See our Pepper recipes here»
Always use organic fruits and vegetables in your recipes.
Do you live in one of these Southern California Cities? Aguanga, Fallbrook, Hemet, Homeland, Lake Elsinore, Menifee, Murrieta, Temecula, Wildomar, or Winchester.  If you do, you can use the local organic fruits and vegetables in our harvest deliveries for these recipes.
Other Great Recipes and Resources