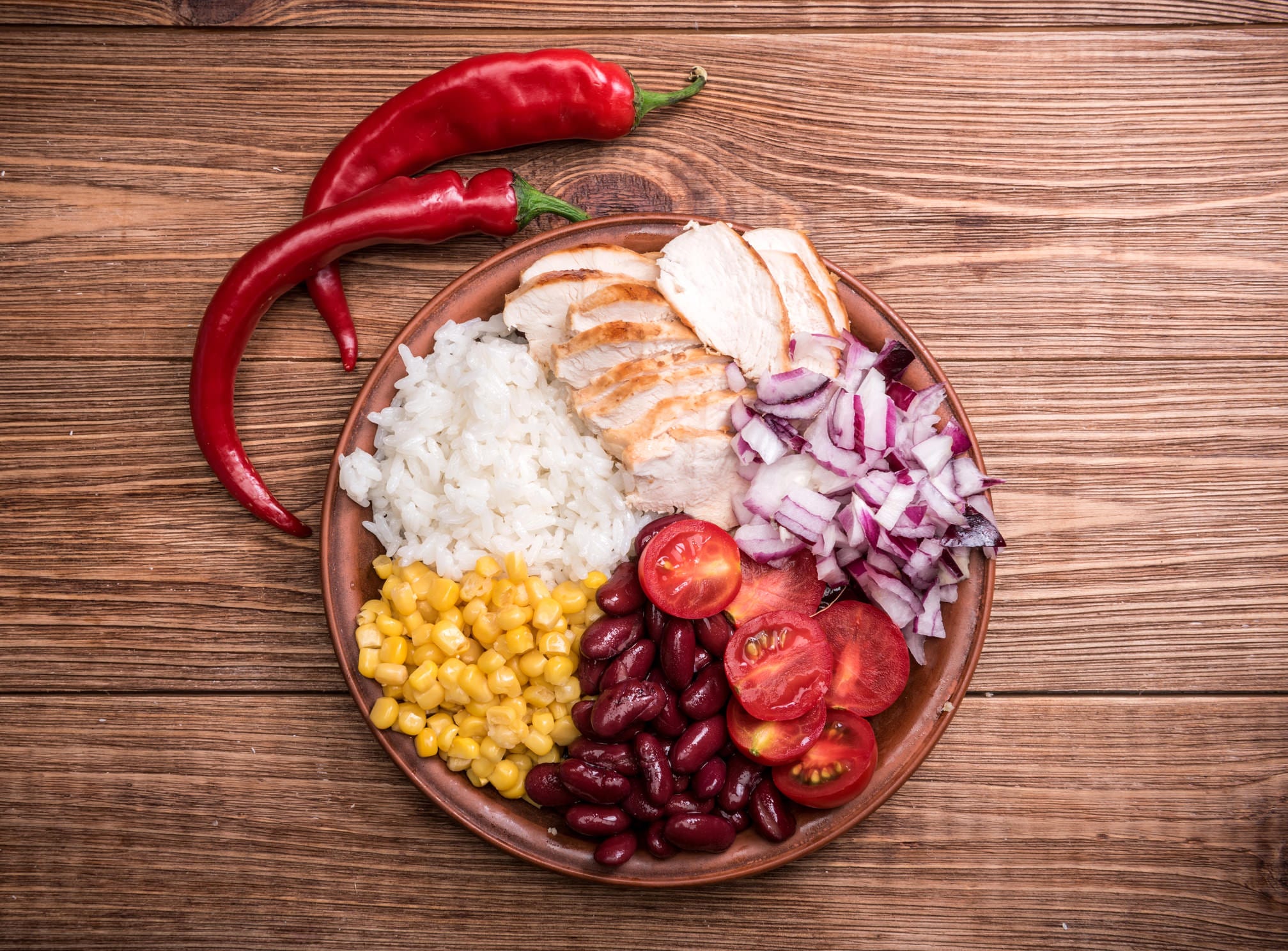 Chicken Burrito Bowl – A Staple for The Family
Marinated grilled chicken, black beans, cilantro-lime rice, and diversity of fun toppings, this burrito bowl is loaded. We believe this burrito bowl recipe will become a meal staple for your family.
Chicken Burrito Bowl Ingredients
1 ¼ pounds  Skinless Boneless Chicken Breasts
¼ cup olive oil
⅓ cup lime juice
1 teaspoon sugar
1 teaspoon kosher salt
¼ teaspoon ground cumin
2 cloves garlic minced
¼ cup of water
1 teaspoon onion powder
1 1/2 teaspoons  paprika
1-2 tablespoons chili powder (heat level is up to you).
3 cups cooked brown or white (or quinoa)
1/3 cup chopped cilantro leaves
Juice from 1 lime
Salt and pepper to your liking
1 15 – ounce can of black beans drained and rinsed
1/2 cup salsa or Pico de gallo
1 thinly sliced avocado
1/4 cup light sour cream
1/2 cup shredded romaine lettuce
Directions
Prepare the marinade; place the olive oil, lime juice, and water into a large ziplock plastic bag.

Add the sugar, garlic salt, smoked paprika, cumin, onion powder, and chili powder.

Zip up the bag and shake.

Place the chicken in the ziplock bag of marinade, seal, and place in the refrigerator for 30 minutes and up to 7 hours.

Preheat the grill. Grill skillet or pan over medium-high

Add the chicken and cook for 6-7 minutes on each side or until thoroughly cooked.

Chop the cooked chicken into small bite-sized pieces.
Place the rice in a bowl; add the lime juice, cilantro, and salt and pepper to taste; mix to coat the rice evenly.
Arrange the chicken, beans, salsa, avocado, sour cream, and lettuce on top of the rice.
Optional
Divide the rice between 4 bowls.
Serve immediately.