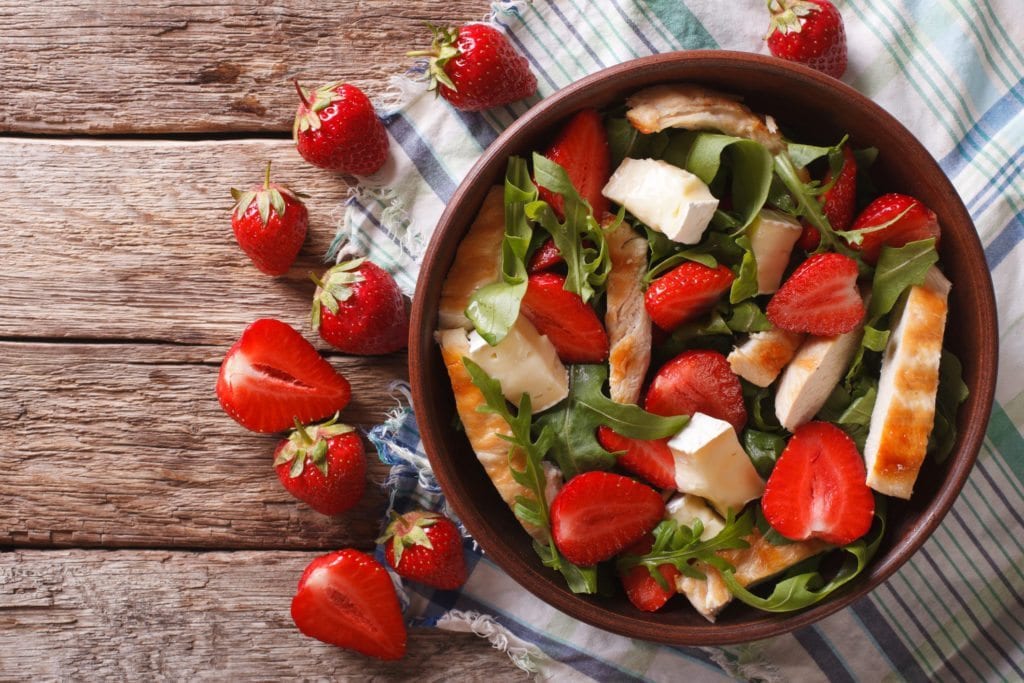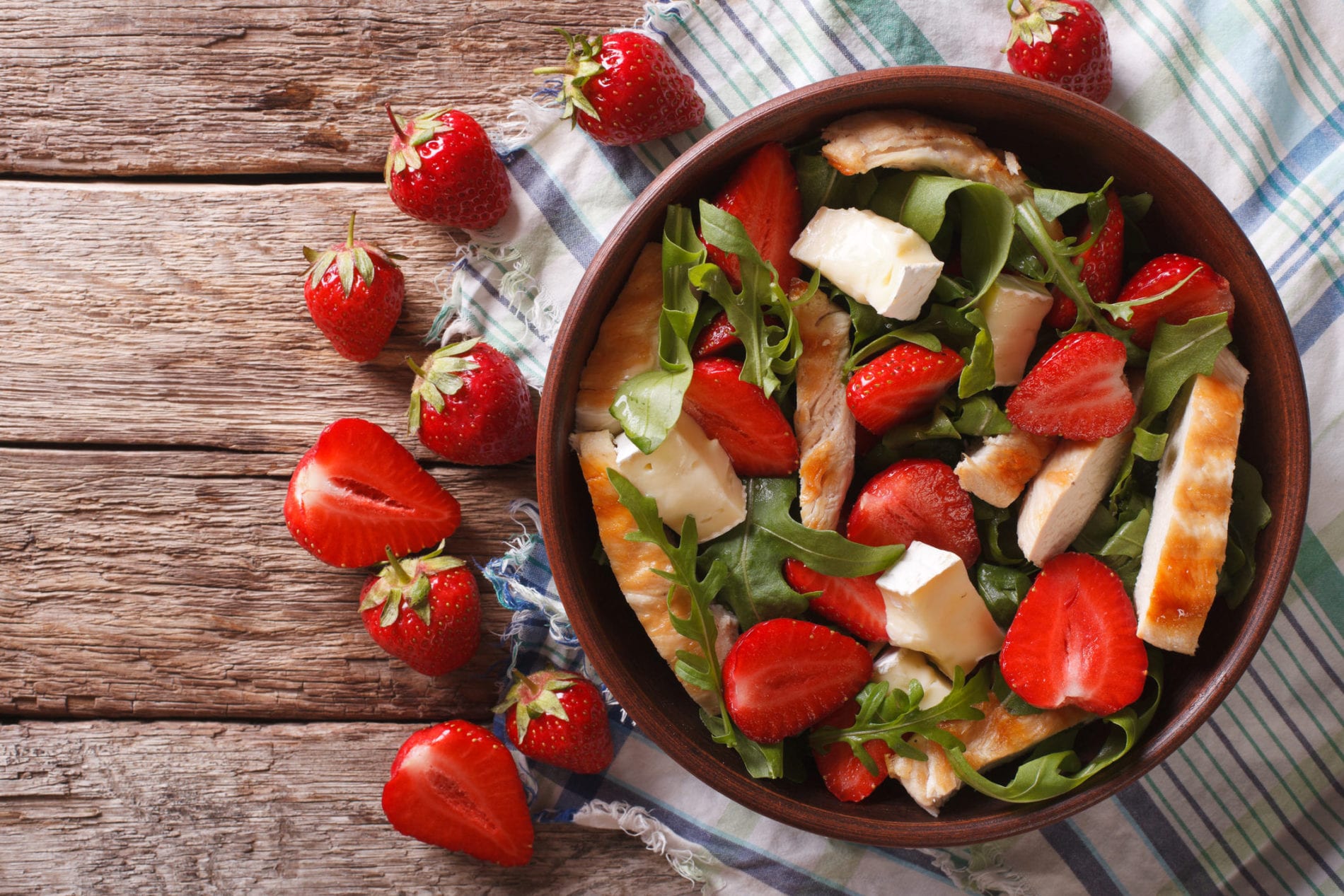 Chicken Watermelon Strawberry Salad – Good for Any Meal
This Chicken Watermelon Strawberry Salad is a refreshing salad served with a basil dressing, good for any meal.
Ingredients for Chicken Watermelon Strawberry Salad
Cut 2 1/2 cups of roasted (rotisserie) chicken, into small pieces
Cut 2 cups of watermelon, into small portions
2 cups of strawberries, chopped up
2 heads of lettuce, cut into large pieces
1/2 cup red onion
1/4 cup fresh basil, finely chopped
1/4 cup pesto
3 Tbsp. honey
2 1/2 Tbsp. Lime juice
Directions:
Cut the watermelon, strawberries, chicken, and basil. Set aside.
Prepare the lettuce and place it in a large bowl.
Mix together the honey, lime juice, and pesto
Add the dressing and toss, before you serve.
Always use organic fruits and vegetables in your recipes.
Do you live in one of these Southern California Cities? Aguanga, Fallbrook, Hemet, Homeland, Lake Elsinore, Menifee, Murrieta, Temecula, Wildomar, or Winchester.  If you do, you can use the local organic fruits and vegetables in our harvest deliveries for these recipes.
Other Great Recipes and Resources