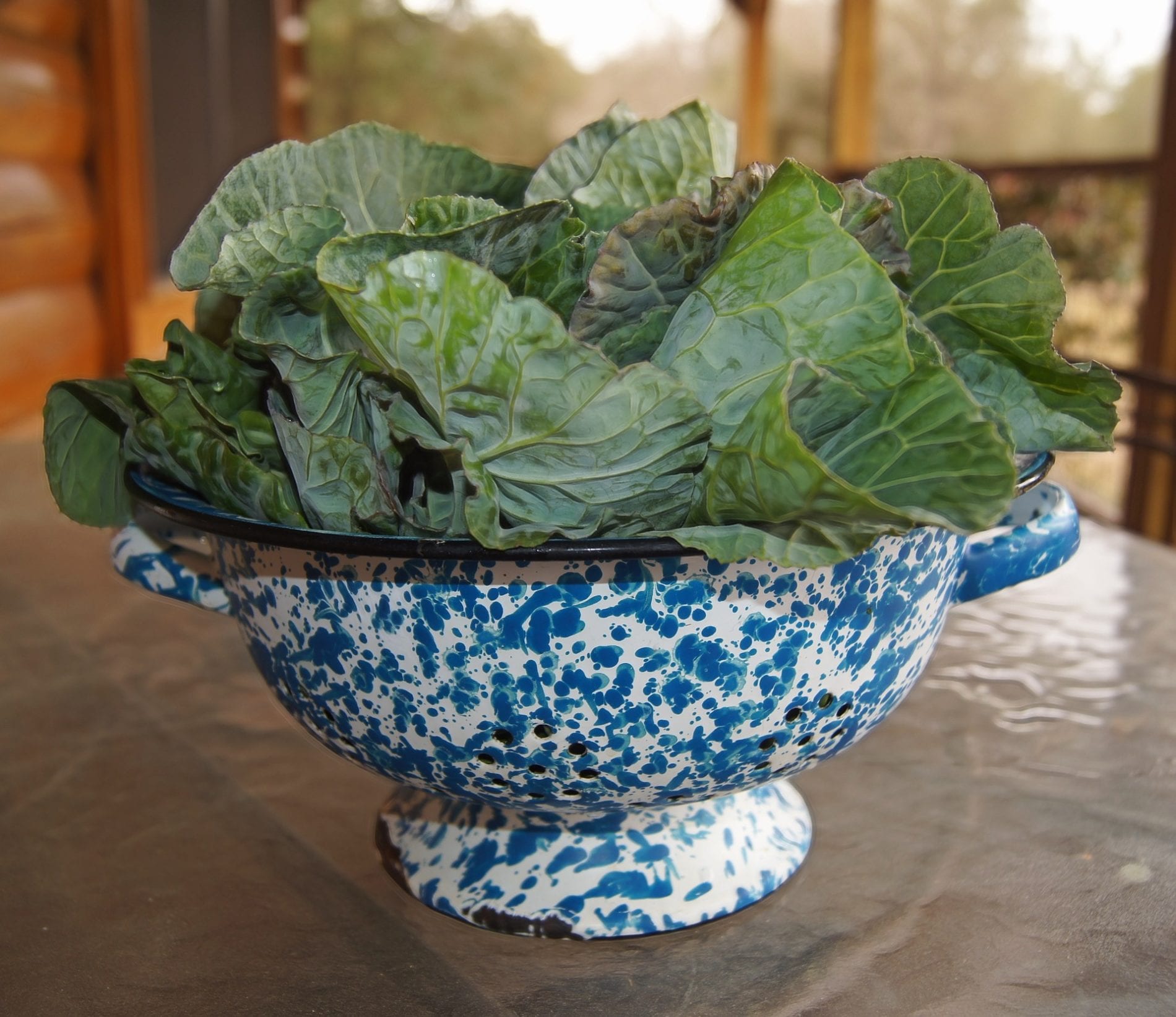 Collard Greens for The Rest of Us
Collard greens ("collards") belong to the Brassica (cabbage) family of vegetables, which means they are a cruciferous vegetable. Their dark green pigment is a signal they contain nutritious antioxidants, an excellent source of many vitamins and minerals, including calcium. You can use collards as you would any dark leafy greens, like spinach or kale. 
Collard Greens are more than you'd expect. Let's take a little different flair with collards, olive oil, and garlic. You'll be cutting them with a chiffonade cut to make them thin and quicker to cook. This simple and flavorful recipe will surprise you.
Collard Greens Ingredients:
1 bunch collard greens, stems, and ribs removed and the leaves halved lengthwise
3 garlic cloves
1 tablespoon Olive Oil
Directions:
Stack half of your collard leaves and roll into a tube shape. Cut crosswise into very thin strips (1/16 inch wide). Repeat with all.
Mash garlic into a paste with 3/4 teaspoon salt. Heat Temecula Olive oil in a skillet over medium heat until it shimmers, then cook garlic, stirring, only 30 seconds.
Add collards and a pinch of pepper. Cook, continually tossing, until just tender and bright green, 3 to 4 minutes.
Voila' – you've now tried a new and simple recipe for collard greens.
Always use organic fruits and vegetables in your recipes.
Do you live in one of these Southern California Cities? Aguanga, Fallbrook, Hemet, Homeland, Lake Elsinore, Menifee, Murrieta, Temecula, Wildomar, or Winchester.  If you do, you can use the local organic fruits and vegetables in our harvest deliveries for these recipes.
Resources and Recipes