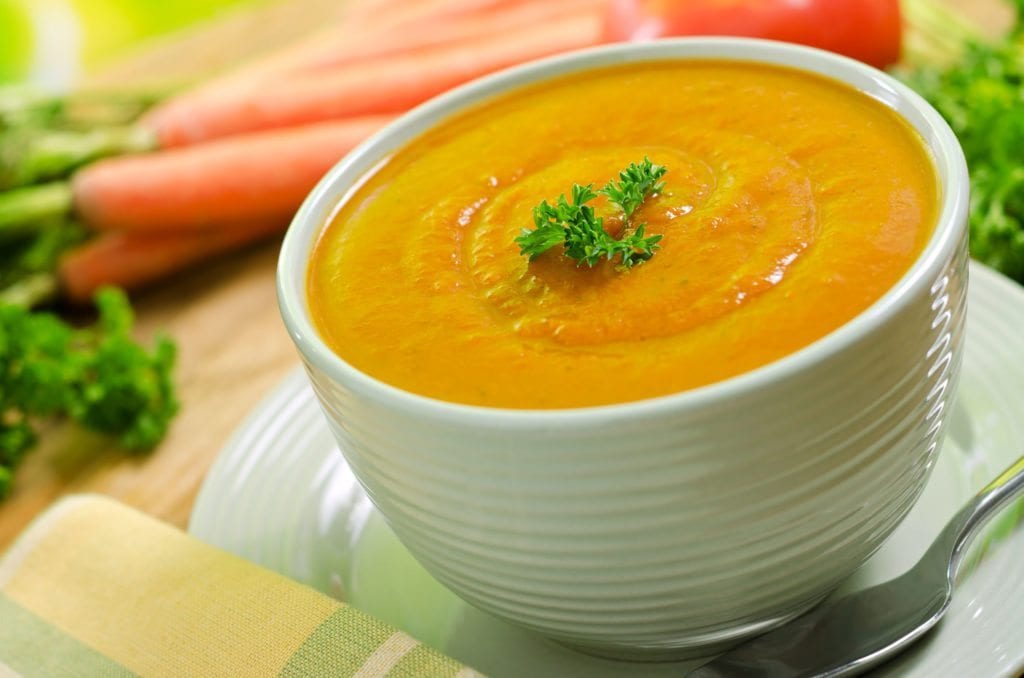 Dairy and Gluten Free Spicy Carrot Soup
This super healthy garam masala spicy carrot soup is made with just a few natural ingredients, and it is dairy and gluten-free.
Health Benefits Garam Masala
Improves Digestion
Wards Off Constipation
Cancer Preventer
Fights Diabetes
Spicy Carrot Soup Ingredients
1 bunch of large carrots
2 cloves garlic
1 medium onion
1 can (14 oz) coconut milk
14 oz veggie broth
1/4 cup almond butter
1 tablespoon garam masala paste (Indian spice blend)
parsley and almond nuts for topping
Directions
Peel carrots and chop into small pieces
Peel garlic
Chop onion
Saute garlic and onions until soft.
Add the carrots, garlic, onions, coconut milk, broth, and garam masala paste
Simmer until carrots are soft
Add almond butter and stir until melted.
Mix ingredients in a blender until smooth
Salt for taste
Top with almonds and parsley.