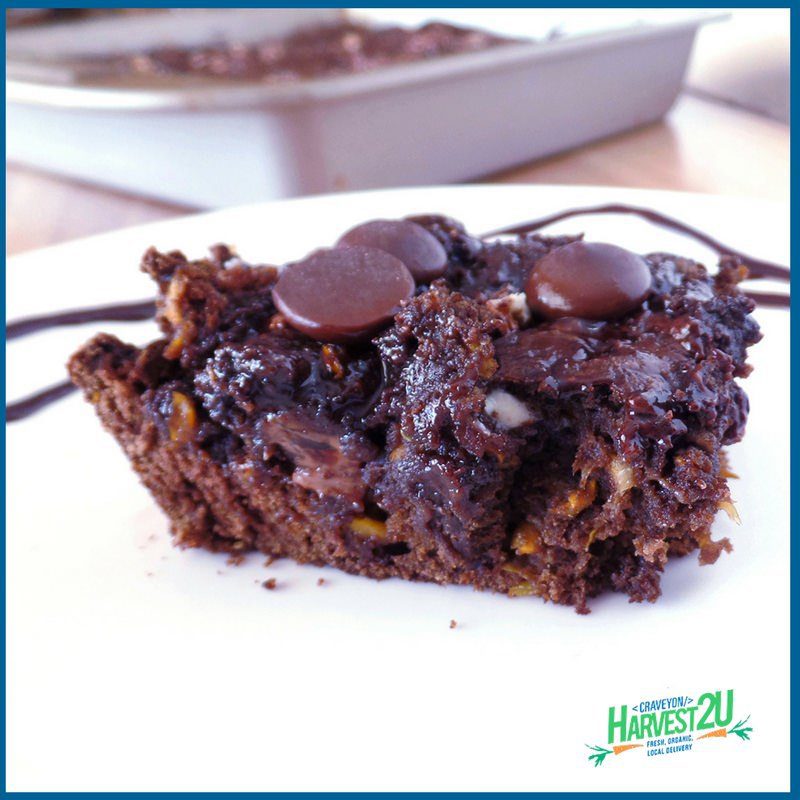 Fun and Healthy Gluten Free Zucchini Brownies
These gluten free zucchini brownies are also egg free and dairy free.
For best results make sure, your gluten-free flour has guar gum or xanthan gum in it (or add ¾ teaspoon). Or use all purpose flour if you don't need to be gluten free.
Gluten Free Zucchini Brownies Ingredients
2 cups gluten free flour for baking
1.5 teaspoons baking soda
1 teaspoon salt
1.5 cups sugar (or sugar substitute)
1/3 cup apple sauce
1/4 cup coconut oil
2 teaspoons vanilla
1/4 cup cocoa powder
1.5 cup chocolate chips
Directions
Grease a 9" square baking pan. Preheat oven to 350 degrees.
In a medium bowl whisk together flour, baking soda, and salt.
In a mixing bowl, combine sugar, applesauce, coconut oil, and vanilla. Beat for about 2 minutes.
Add flour mixture and cocoa powder and mix until combined.
Add zucchini and 1 cup of the chocolate chips.
Spread mixture into the 9" square pan. Top with remaining chocolate chips.
Bake at 350 degrees for 15-18 minutes.
---
The renowned chef Audrey Humaciu created this recipe for Harvest2U.
Audrey is the Editor in Chef at That Recipe and VP of Creativity and Sarcasm at Munofore. When she's not blogging about her eclectic interests from cooking and crafting to ornamental horticulture and the idiosyncrasies of the American language, she's just your typical 40 something mom livin' the life in the California burbs… without the minivan and over priced coffee.
Like Recipe Videos? Check out our Weekly Video Recipe Series. Recipe Videos
Always use organic fruits and vegetables in these recipes. Local source: Harvest2U, a Temecula Organic produce company.