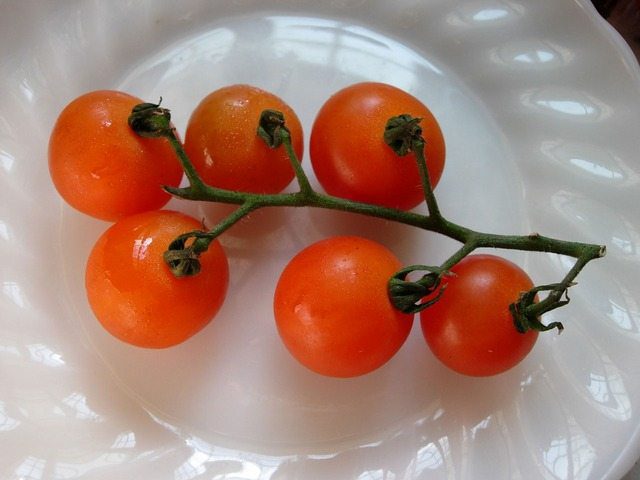 Heirloom garlic cherry tomatoes can be baked with a sliver of garlic inside. And drizzle with Temecula Olive Oil and/or sprinkle with salt. Then serve these with toothpicks. These are perfect for the casual party!
Garlic Cherry Tomatoes Ingredients:
Directions:
Preheat oven to 350 degrees F.
Cut a slit on one side of the cherry tomatoes, and insert a sliver of garlic into each. Arrange tomatoes in a single layer on a baking sheet. Drizzle with Temecula Olive Oil and sprinkle with salt.
Lastly, bake tomatoes about 20 minutes in the preheated oven, until slightly shriveled. Serve warm.