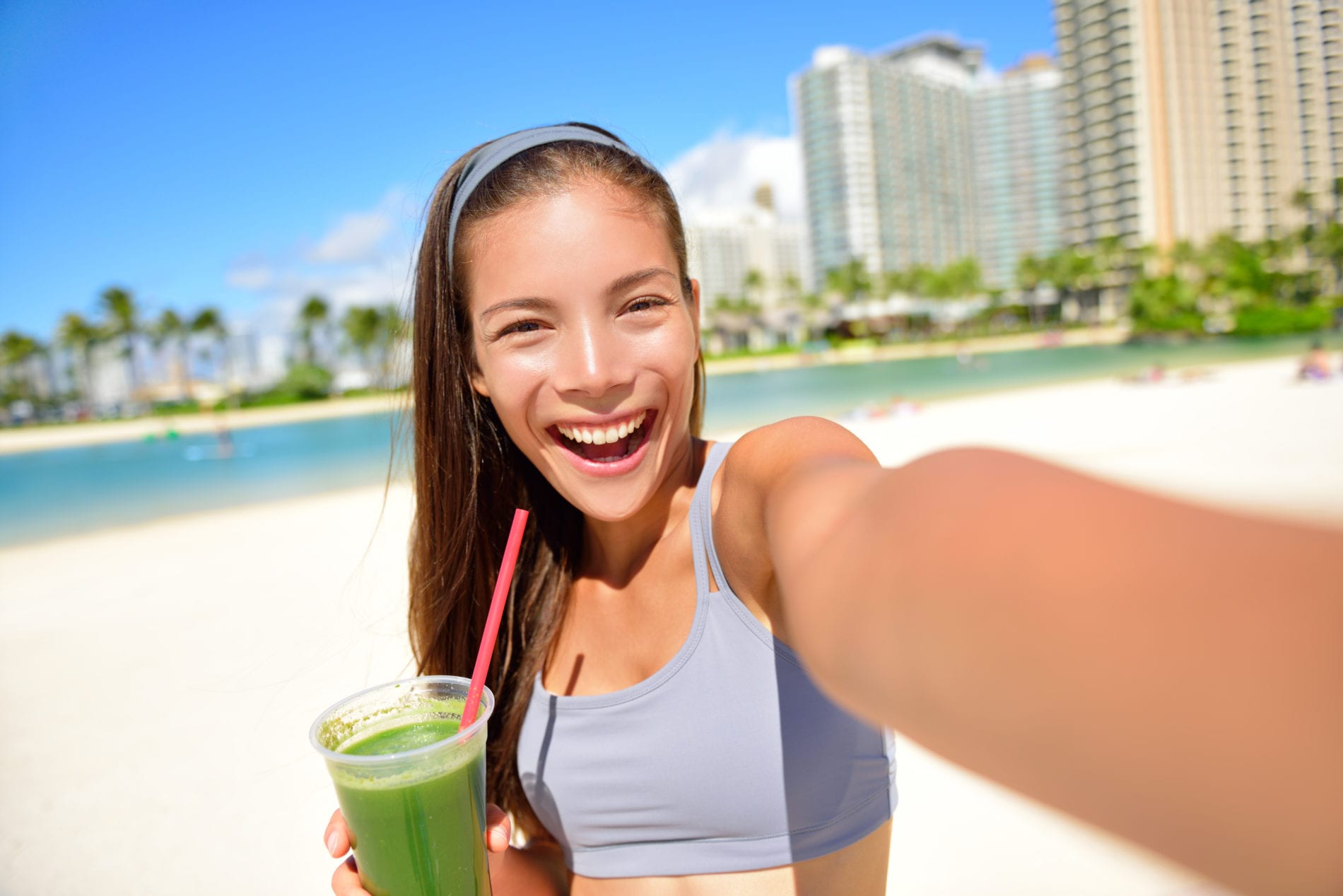 Great Green Fruity Juice – Kick-Start Your Nutritional Day
This Great Green Fruity Juice will kick-start your nutritional day.
Pure coconut water is low in fat, natural sugars, and carbohydrates. Be sure you have PURE coconut water. Also, it has no cholesterol, artificial sweeteners, or additives. And the water contains many vitamins and minerals including zinc, manganese, ascorbic acid, and B-group vitamins, selenium, iodine, and sulfur. Finally, be sure to always have a FRESH supply of coconut water on hand.
Great Green Fruity Juice Ingredients:
2 cups organic Beet Greens, Red Swiss Chard, Kale, Spinach or a combination, roughly chopped and packed into the measuring cup
1 Golden Delicious Apple
1/2 Comice Pear
10 Strawberries, green tops cut off
1 cup Coconut Water
Juice or blend and enjoy the tropical nutrient-dense refreshment.