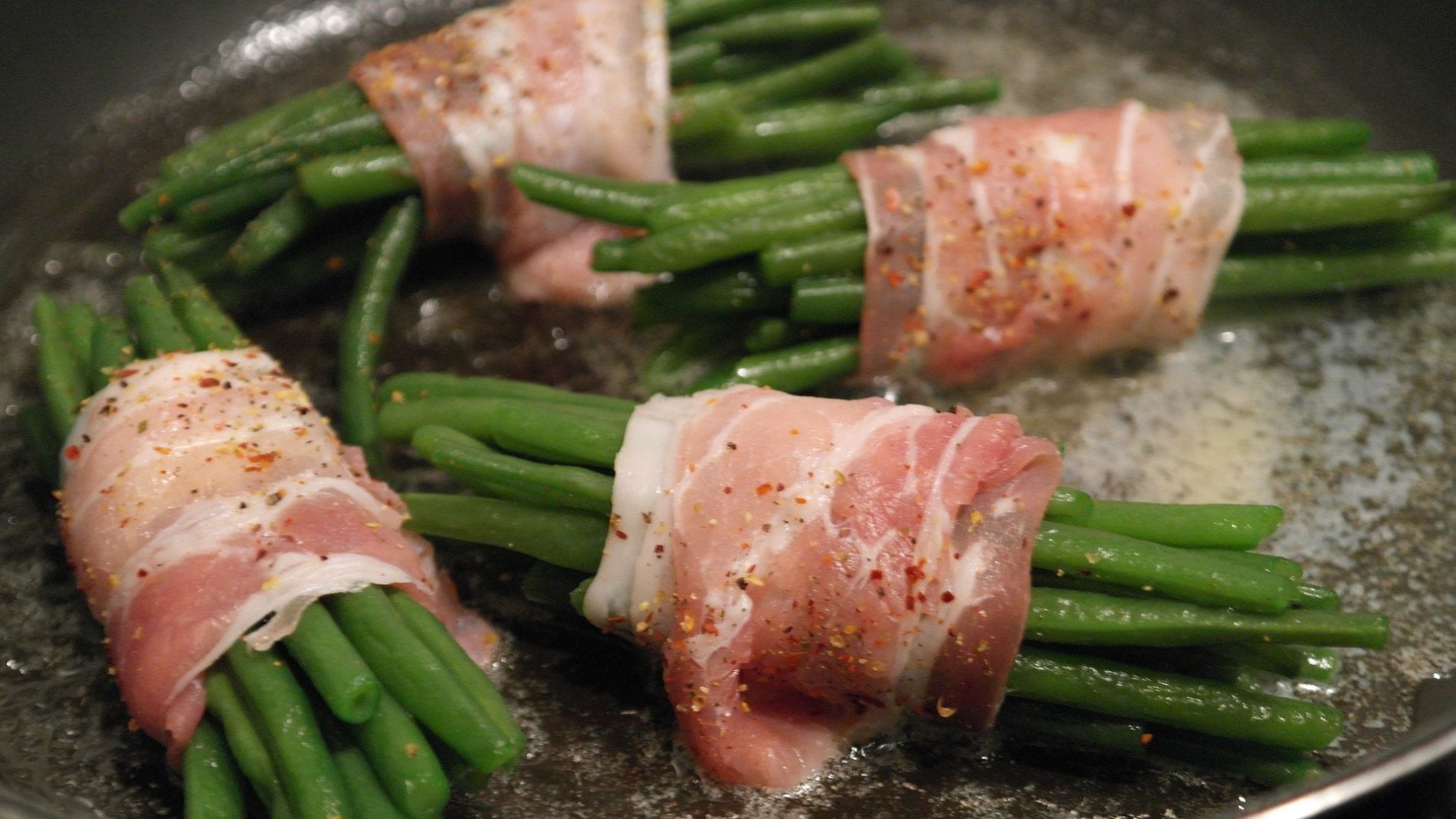 Green Beans Wrapped in Bacon
Yeah, Baby, green beans wrapped in bacon can make a tasty and visually interesting side dish. Plus, everything's better with bacon. Right?
Green Beans Wrapped in Bacon Ingredients
Four bacon strips
3/4 pound fresh organic green beans
1/4 cup packed brown sugar
Three tablespoons butter, melted
1/4 teaspoon garlic salt
1/8 teaspoon soy sauce
Directions
First, after cleaning and trimming your beans, steam until crisp-tender.
While that's happening, cook the bacon over medium heat. Be sure it's cooked, but not crisp. Drain on paper towels.
Wrapped about 12 drained beans with a strip of bacon. Secure with a toothpick. Then, place each bundle on an ungreased baking sheet.
Combine your garlic salt, brown sugar, melted butter and soy sauce in a small bowl. Pour/brush the sauce over the bean bundles and bake for 10-15 minutes at 400 degrees until the bacon is crisp.
Makes four servings.