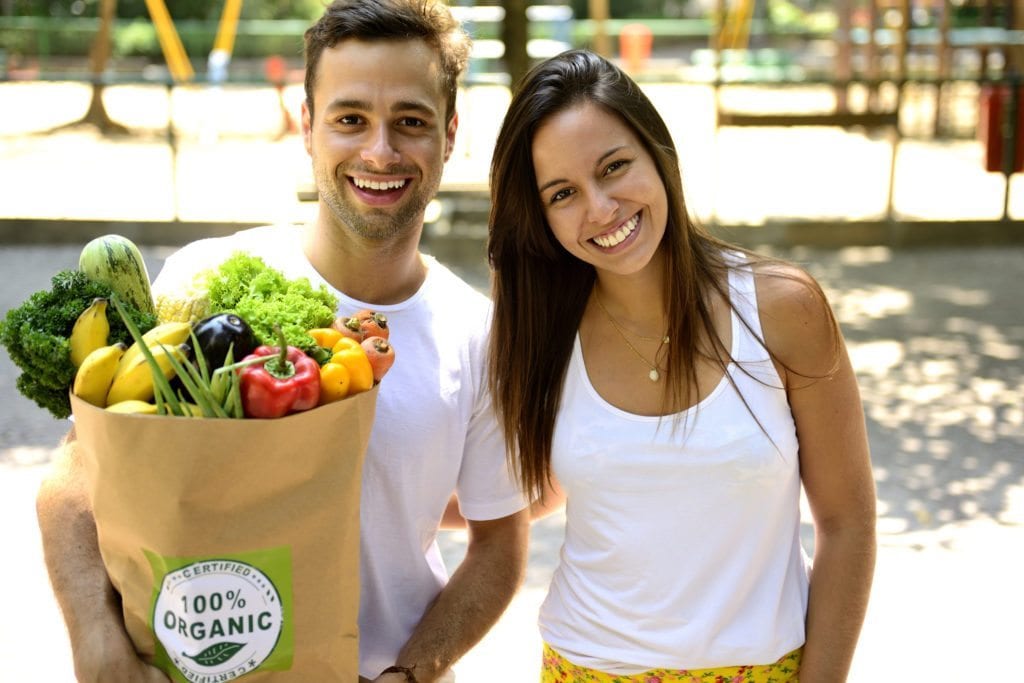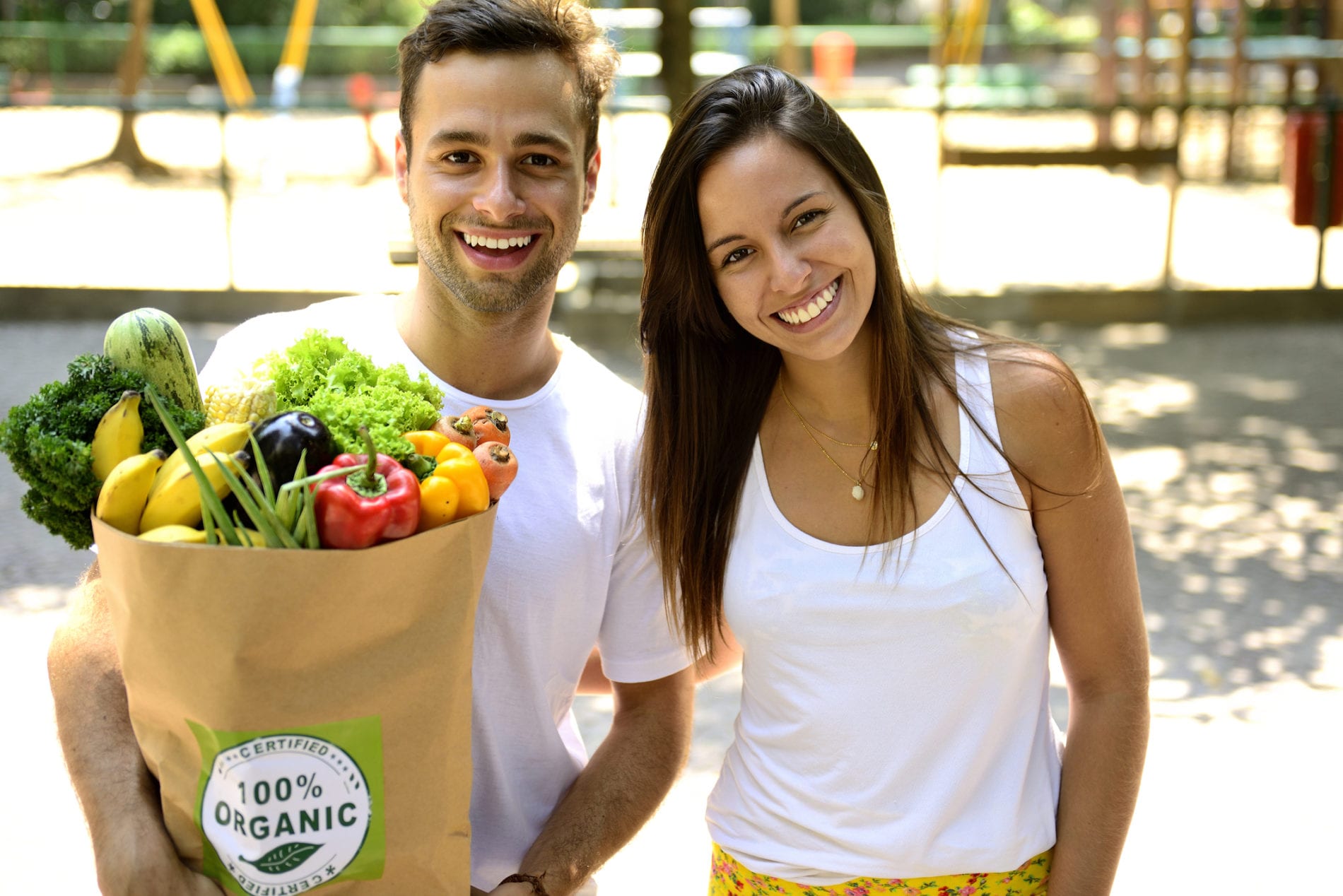 Local Organic CSA – Harvest2U Redefines the Model
How Has Harvest2U Changed the Local Organic CSA Business
Many people find Harvest2U through an internet search on local organic CSA. While we love that, we also want to distinguish ourselves from the traditional CSA. We feel we have been a driving force in changing the "traditional" business model to facilitate broader access to locally grown organic produce. This article explains those business differences. First, let's define CSA.
What is a CSA?
The (CSA) Community Supported Agriculture model asks individuals to pledge support to a farm or multiple farms. Members buy a subscription from the farmer upfront. In return, farmers provide the members with a weekly (or bi-weekly) share of the harvest. Early on, farmers and members found this relationship to be beneficial. Members receive fresh, local produce and know where their food comes from. Farmers, on the other hand, benefit by receiving funds upfront to pay for the expenses of farming. The farmers also know how many families they are growing for and thus adjust accordingly. And since the farmer has secured their customer base and pricing upfront, their marketing costs and efforts are greatly reduced. Most CSAs are single farmer CSAs and thus can have limited produce offerings since each farm has its unique soil type and microclimate which determines what produce may be grown.
CSA Yesterday and Today
 CSA began in the mid-1960s in Japan. As imported foods began to replace local foods in the markets and farmland began to be developed, farmers were turning to city jobs for their livelihoods.  In one region, a group of women wishes to stem the loss of their farmers. These women proposed to support the farm financially in exchange for a share of the farmer's crop of fresh fruits and vegetables. A deal was struck and the concept became known as teikei, which means: "food with the farmer's face on it." This innovative model became successful throughout the country and was soon being engaged by European communities and growers as well. In the 1980s, the concept arrived in the US and was given the name "Community Supported Agriculture."
Today it is estimated that over 13,500 farms in the United States are currently involved with CSA and are supporting more than 400,000 families. In some areas of the country, there is more demand than there are CSA farms to fill it. With its year-long growing season and concentrated urban populations, Southern California is fertile ground for local organic CSAs.
How Traditional CSA Works
The CSA farmer asks the CSA members to purchase "shares" of his crop. The members typically pay for 13 weeks, 26 weeks, or even 52 weeks, in advance, for produce to be supplied in the future. The farmer then purchases the supplies he needs and sets out farming. Once a crop is harvested, the member will typically come to the farm or other pickup locations on a weekly or bi-weekly basis to receive their shares.
Should there be an act of God such as a hailstorm, a bug infestation a heatwave, or what have you that causes damage to the crop, all members share in the crop failures along with the farmer? Conversely, should there be a bumper crop, all members share equally as well.
As stated above, this business model has been operating in our country since the 1980s. As you can tell by the somewhat cumbersome process of paying upfront, not knowing what you will get or how much, and having to be at a certain place at a certain time to pick up your produce, the consumer base for most local organic CSAs is limited to the "foodie" population. Only a limited section of the consumer market is willing to be inconvenienced while paying slightly higher prices for locally grown produce.
How is Harvest2U Different
Prior to starting Harvest2U (local organic CSA)  in 2010, the founders decided to create a system whereby the average family would be pleased to redirect some of their buying dollars into the local economy to support the local farmers. So, we set out to offer convenience, low prices, super fresh, locally grown produce. We also wanted our members to be able to select what they received each week. We also wanted to offer additional artisan food products along with the produce such as pastured chicken eggs, local honey, and other fine products.
Harvest2U also understood that by working with dozens of local farmers our members could enjoy a much wider variety of produce grown in multiple locations with multiple soil types and grown in multiple microclimates. This practice not only creates an amazing variety of produce offerings but effectively extends the season on our produce as well. For example; when our farmer in Sage can no longer grow a certain product, it is growing strong at our farm in Bonsal. And vice versa! Uber variety and quality is the outcome and benefits for our members.
Each Harvest2U member pays for only one delivery at a time – not 13 weeks at a crack. Harvest2U members can start and stop the service at will, with no minimum number of deliveries. We deliver each Harvest directly to our members' home or office. There no need to be inconvenienced by driving to a pickup location on a certain day at a certain time. And best yet, each member can select the produce that is packed into their Harvest at each delivery. Most produce delivered has been harvested within 24 hours of our members' delivery.
At Harvest2U we connect the farm to the family.
Financial Considerations
Quote from Moneycrashers.com – "Our supermarket doesn't disclose the field-to-shelf time for each variety of produce, but it's probably longer than that, as many items come from halfway across the country. This also means that our CSA produce has a smaller carbon footprint than the stuff we'd buy at the store, reducing (ever so slightly) the global cost of fossil fuel consumption, fertilizer use, and associated environmental damage. Moreover, our CSA's produce is a lot fresher – and thus tastier – than the store-bought alternative."
Harvest2U makes every effort to price our produce at or below comparable foods in your local supermarket or farmer's markets. Before you commit to participating as a member, you should be comfortable with the price paid as compared to the convenience, quality of food received, and other benefits to your family and our local farming environment.
A recent study compared the cost of a farm share with purchasing the equivalent product at a grocery store. Researchers found that farm share members saved an average $300 as compared to conventionally grown produce and $600 compared to organically grown produce over an 18-week growing season. This savings equates to between $850 and $1,700 for 52 weeks. And this makes a major assumption that you could even find the same quality and variety as your farm share at the grocery store!
Also from Moneycrashers.com – "At the end of the day, community-supported agriculture is about more than saving money at the grocery store. It's about getting a little closer to the folks who produce our food and supporting those who choose to earn a living in a non-conventional way."
Production Considerations
A major selling point of a farm share is that members know-how and who grows their food. Harvest2U partner farms employ best management practices. These include careful nutrient management, Integrated Pest Management to eliminate unapproved pesticide applications, and careful planning involving crop rotations and cover crops. Organic farmers are non-GMO and practice proper land management.
What Grows
Harvest2U partner farms typically offer around 40 different crops over the course of the season, including fruit, vegetables, and herbs. Of these, most members want to receive the basic garden staples, such as tomatoes, cucumbers, lettuce, beans, potatoes, etc, supplemented with smaller quantities of seasonal and specialty items, such as greens, garlic, and basil. Harvest boxes typically contain between 10 and 15 crops a week, depending on the season and Harvest size. When including unusual varieties or species, members will find an explanation of the crop and some suggestions for preparing it.
You May Not Eat Seasonally
If you have not been eating seasonally, you will see a transition from eating whatever is at the grocery store (pretty much everything all year 'round) to whatever is in your Harvest2U harvest (what's in season). It may surprise you to find that tomatoes do not ripen until early summer or later in your area. We like to tell people that if you do nothing else to eat healthily, eat a lot of colors. When you eat local and seasonal eat a lot of colors is part of the deal! Harvest2U provides a list of what produce to expect when. It's worth reading This Weeks Harvest.
Quantity Varies
When filling your weekly Harvests, Harvest2U tries to provide a variety of items, in a reasonable quantity. We don't want to be skimpy, and we don't want to overwhelm our members. Too much of a good thing is still too much. Plus, it's wasteful. Moreover, no one likes waste. Our partner farmer and we are continually discussing what our member's likes and dislikes. Therefore, as we continue to grow we are always adjusting planting schemes.
Why Become a Member of Harvest2U a Local Organic CSA?
Save Money
Harvest2U Harvests are more cost-effective than buying mass-produced supermarket organic foods.
Buy Local
Your support helps small local farms stay afloat.
Connect the food you eat to your local farmer and environment.
Eat Right
Buy your family the freshest food possible.
Learn to cook with new and different, nutrient-dense foods. Harvest Recipes
Achieve Healthful Eating Habits
Enjoy a diet rich in fresh fruits and vegetables.
Expose your kids to healthful eating with a wide variety of fresh local produce.
Protect Our Environment
Reduce the farm to plate road miles your food travels.
Support farmers who are taking care of the soil.
Feed the Hungry
At Harvest2U we commit to giving additional of the produce to feed the hungry in your community.
Facts and Statistics
According to the (OTA) Organic Trade Association U.S., organic food sales increased by 8.4% to $43 Billion in 2016.
While the world organic market has been growing rapidly since the early 1990s; future estimates now range from 10%–50% annually depending on the country.
United States:
Organic food is the fastest-growing sector of the American food marketplace.
Sales of organic food have grown at an astounding rate for the past few years, while conventional food sales have grown only about 2 to 3 percent per year.
Organic produce now makes up almost 15% of what Americans eat.
Always use organic fruits and vegetables in your recipes.
Do you live in one of these Southern California Cities? Aguanga, Fallbrook, Hemet, Homeland, Lake Elsinore, Menifee, Murrieta, Temecula, Wildomar, or Winchester.  If you do, you can use the local organic fruits and vegetables in our harvest deliveries for these recipes.
Other Great Resources