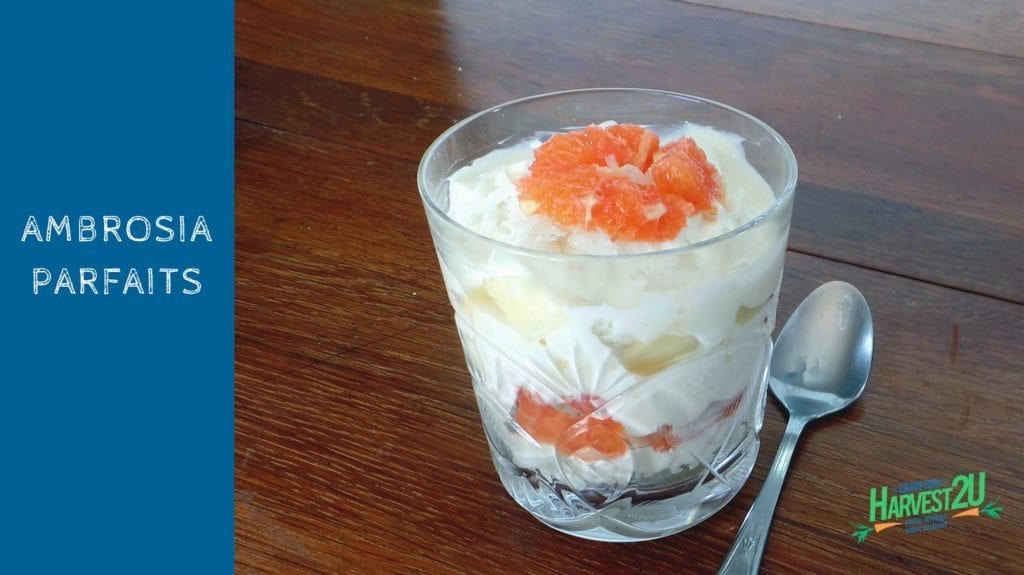 Healthy No Sugar Added Ambrosia Parfaits
, photo by Audrey Humaciu, Editor in Chef at That Recipe
Healthy No Sugar Added Ambrosia Parfaits
The Ambrosia Parfaits (& Salad) of my youth was a concoction of canned fruit cocktail, coconut and marshmallows covered in whipped topping. This version is just as delicious but so much healthier. The amounts below are approximate. You can add grapes, pineapple chunks, sliced strawberries, etc. depending on what is in season.
Mix it as a fruit salad if you don't want to layer it into parfaits.
Healthy Ambrosia Parfaits Ingredients
Banana
Orange
1 cup plain Greek yogurt
1 tablespoon honey
1/3 cup unsweetened shredded coconut
Directions
Peel fruit and cut into bite-sized pieces. Combine yogurt and honey.
In a glasses or jelly jars, layer as follows:
fruit 1
pinch of coconut
a few tablespoons of yogurt
fruit 2
pinch of coconut
a few tablespoons of yogurt
fruit 3
pinch of coconut
a few tablespoons of yogurt
Repeat to the top of the glass. Decorate with a little coconut and bright fruit on the top.
---
The renowned chef Audrey Humaciu created this recipe for Harvest2U.
Audrey is the Editor in Chef at That Recipe and VP of Creativity and Sarcasm at Munofore. When she's not blogging about her eclectic interests from cooking and crafting to ornamental horticulture and the idiosyncrasies of the American language, she's just your typical 40 something mom livin' the life in the California burbs… without the minivan and over priced coffee.