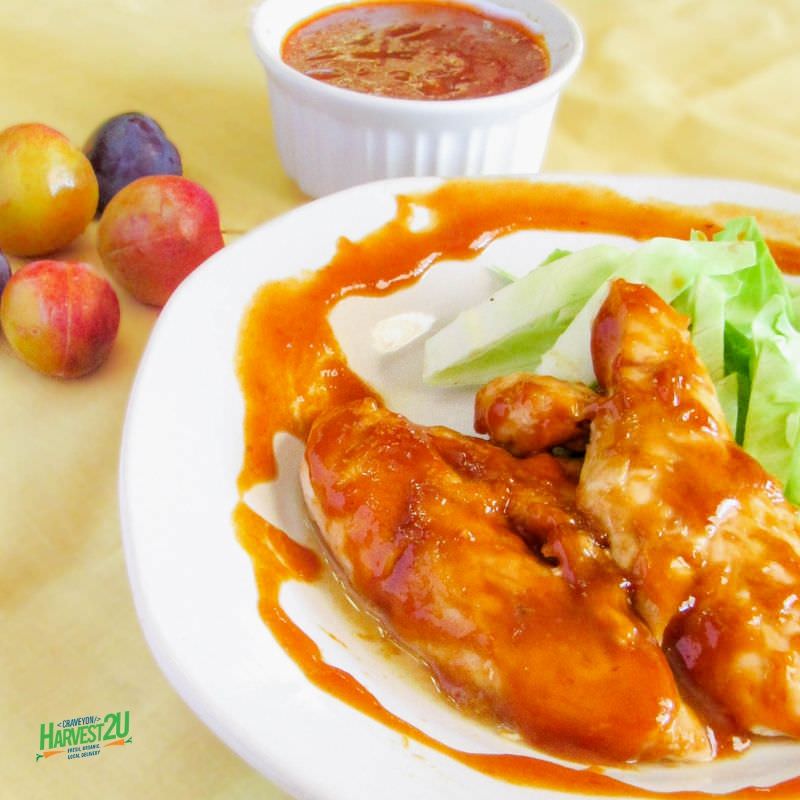 No Sugar Added Plum Sauce – A Healthier Version
No Sugar Added Plum Sauce is a healthier version of the traditional Asian sauce. It is delicious as a glaze on poultry and as a dipping sauce. This recipe is an excellent use of overripe plums.
Plums contain powerful antioxidants polyphenols such as anthocyanins (responsible for the purple color) that contain anti-inflammatory properties and may help reduce cancer and heart risks. Additionally, the consumption of plums has been shown to increase iron absorption.
The color of the sauce is dependent upon the color of the plums, yellower plums will create a golden-colored sauce, while purple will result in a more traditional deep purple color.
No Sugar Added Plum Sauce Ingredients
1 pound ripe plums
1/4 cup onions, chopped
2 tablespoons apple cider vinegar
2 tablespoons soy sauce
2 tablespoons honey
1 teaspoon chopped jalapeno (about 1/2 pepper)
2 cloves garlic
1 teaspoon ginger
1/2 teaspoon mustard seed
Directions
Remove pits and stems from the plums, place in a medium pot.
Add all other ingredients.
Cook over medium heat until the plums are disintegrated, and onions are soft about 15-20 minutes.
Puree with a hand blender or in batches using a food processor or blender.