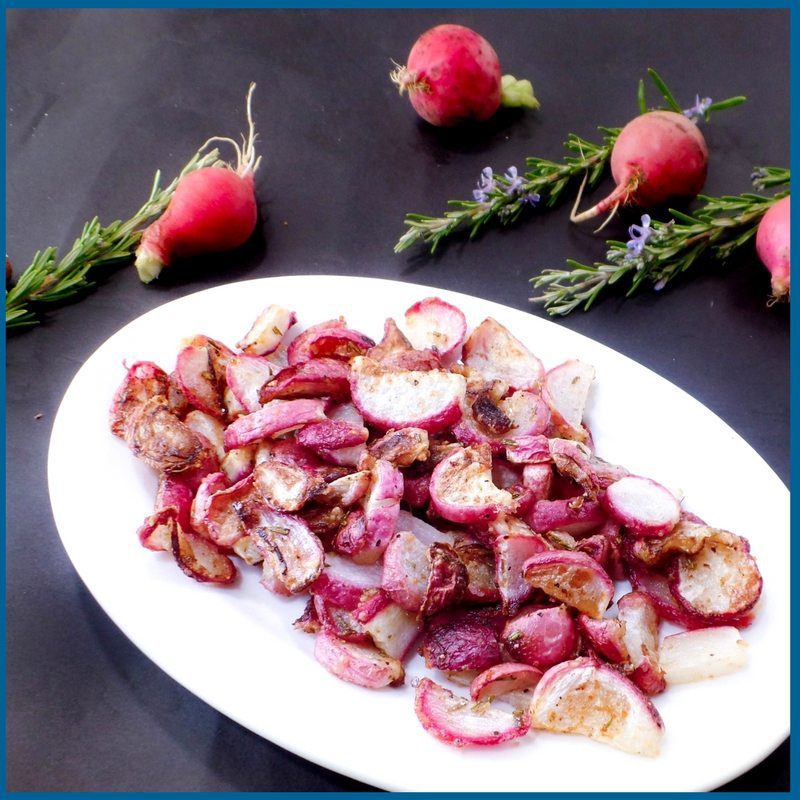 Parmesan Rosemary Radishes – Juicy & Lightly Sweet
Parmesan Rosemary Radishes is about roasting root vegetables. Roasting root vegetables cause the natural sugars to caramelize resulting in a less bitter and slightly sweet taste. Caramelizing can help you "sell" strong-tasting vegetables like radishes to picky eaters.
Once roasted, roasted radishes can be very addicting. Roasted radishes are juicy and lightly sweet with a tinge of peppery flavor. If you want to try something new in your vegetable routine, try this easy and quick recipe.
For extra flavor in this recipe, we toss them with some Parmesan cheese and fresh rosemary. The result is a colorful and tasty side dish.
Parmesan Rosemary Radishes Ingredients
2 bunches radishes
1 tablespoon olive oil
2 teaspoons fresh rosemary leaves
2 tablespoons grated Parmesan cheese
salt and pepper to taste
Direction
Preheat oven to 400 degrees.
Remove the stem and leaf ends of the radishes and cut into equal-sized pieces. Put in a medium bowl and coat with the olive oil.
Remove rosemary leaves from the stems and finely chop.
Add rosemary, cheese, salt, and pepper to the radishes and stir to coat evenly.
Spread in an even layer on a baking sheet.
Roast for 20-30 minutes until browned, turning about halfway through cooking.