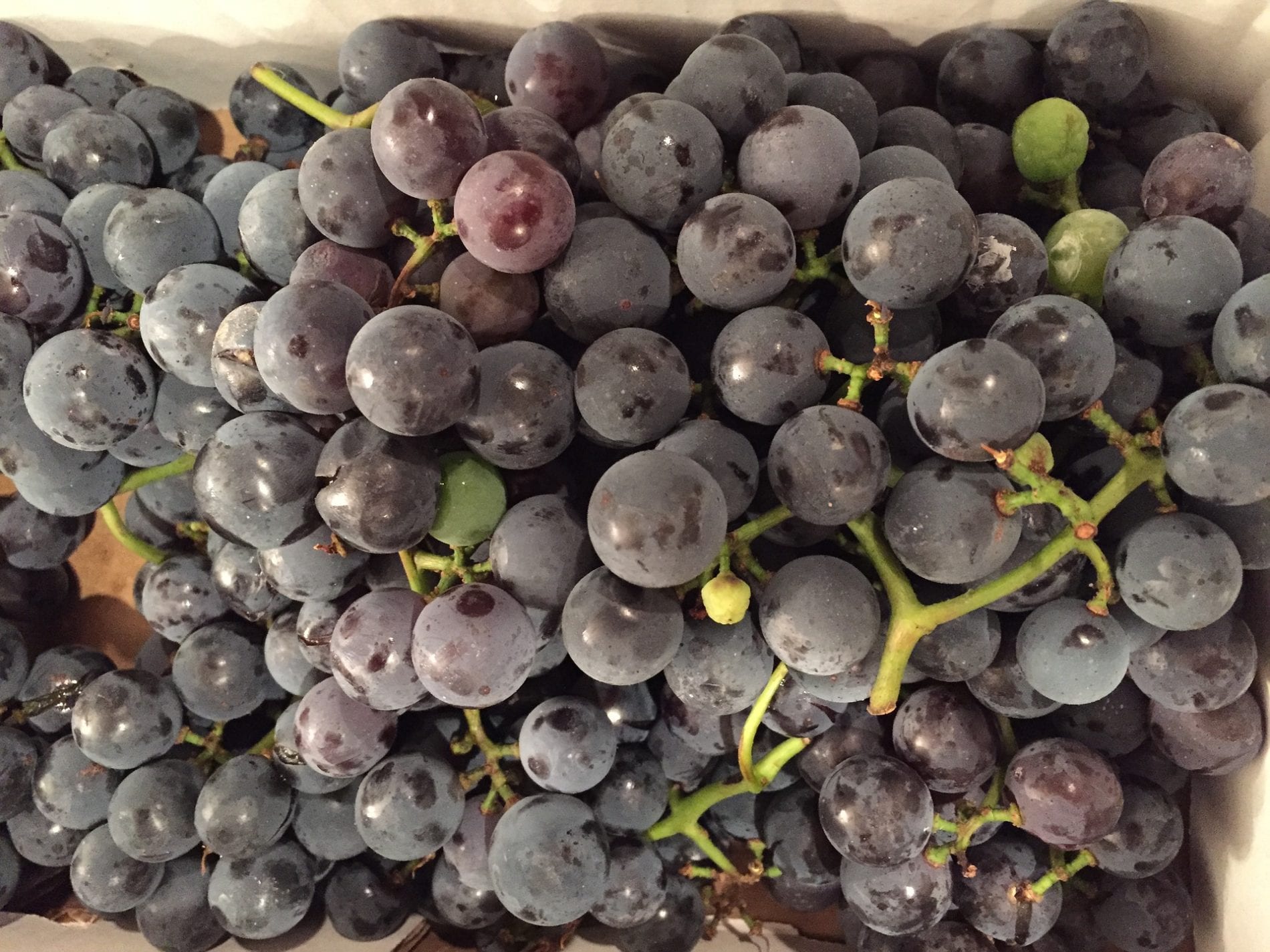 Powerful Purple Juice – Not Mama's Grape Juice
Make this Powerful Purple Juice, and you'll never go back to bottled. This juice isn't your mama's grape juice! This potent purple juice recipe will have your family begging for more. All while they're getting their days started with a blast of fruit and phytonutrients.
Powerful Purple Juice Ingredients:
6 cups Concord Grapes
1 organic Apple
1/2 cup organic Blackberries or Blueberries
2  2" pieces Ginger
Blast this all through your juicer and drink up!
Here some facts you may not know about Concord grapes:
1. Can decrease blood pressure

Foods that contain flavonoids (like Concord grapes) can help decrease blood pressure by improving the fluidity of the blood.
2. Are anti-inflammatory

Concord grapes are full of polyphenols. These little babies reduce inflammation in the body. A bonus in Concord grapes is the antioxidants that clean up free radicals in the body to help you live longer and look good while doing it.
3. This Powerful Purple Juice is brain food
Concord grapes are known to prevent the build-up of certain proteins and foreign bodies in the brain. These proteins and foreign invaders may lead to Alzheimer's disease and other dementia issues.
4. Boosts immunity

Concord grapes boost your immune system fighting off invaders to help keep you healthy during cold and flu season.