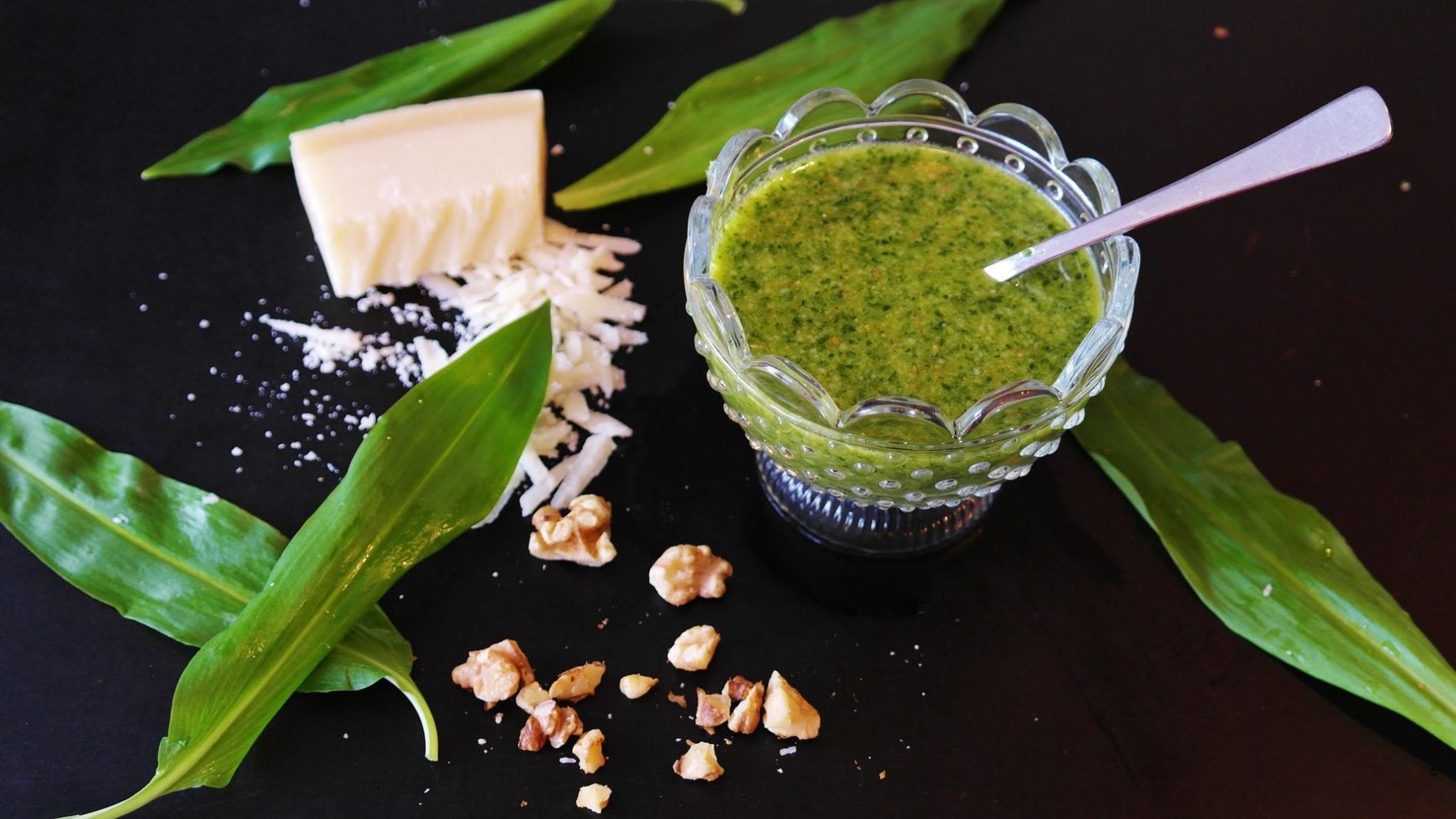 Simple Pesto Recipe – For Many Dishes
Who doesn't love pesto? This simple pesto recipe can be made from many different base ingredients and used to add flavor and a splash of class to many, many dishes. Try this from Harvest2U.
Simple Pesto Recipe Ingredients:
1 cup fresh basil leaves

Or many other options: spinach, arugula, kale, broccoli, dandelion greens, collards, scallions, and much more.

3 cloves garlic, peeled
1/3 cup freshly grated Parmesan
3 tablespoons pine nuts

Try other nuts like walnuts, almonds, sesame seeds, pistachios, sunflower seeds, etc.

Pink sea salt and freshly ground black pepper, to taste
1/3 cup Temecula Olive Oil

Try some other flavors such as roasted garlic, or citrus.
Be creative and adventurous!
Simple Pesto Directions:
To make the pesto, combine basil (or other), garlic, pine nuts (or other), and Parmesan in a food processor.
Season with salt and pepper, to taste. Slowly add Temecula Olive Oil in a slow stream until emulsified; set aside.
Store in an airtight container in the refrigerator for up to 1 week.