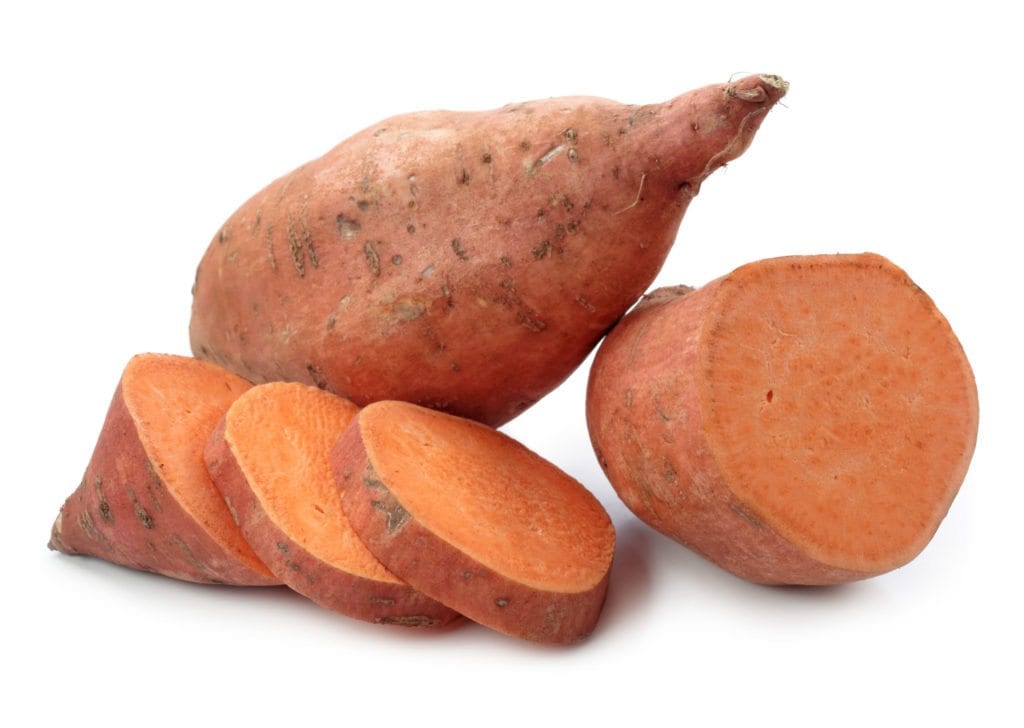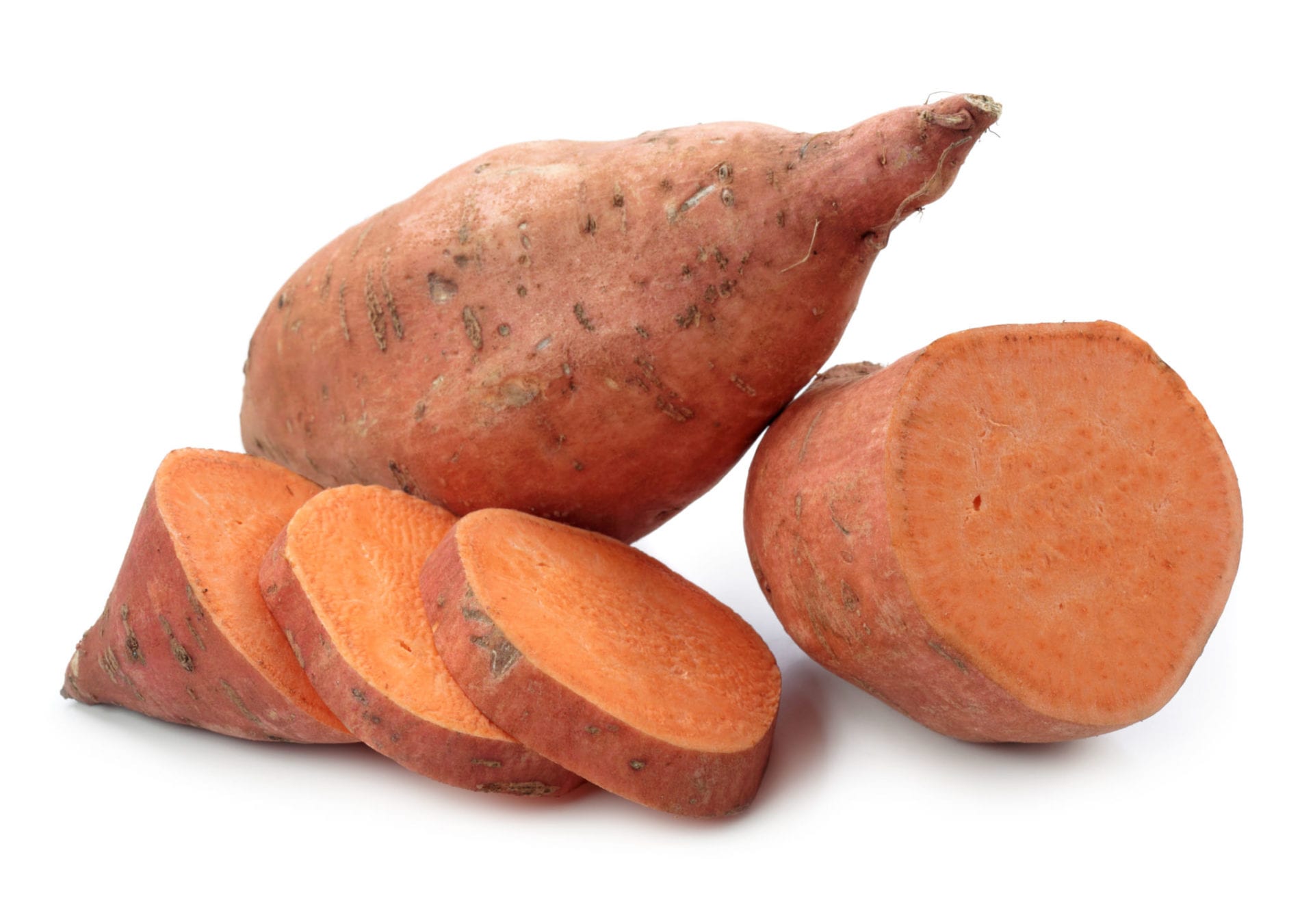 The ingredients in this Sunrise Mix Juice make for a full meal. Try it early, afternoon or in the evening. Sweet potatoes, sometimes called yams are excellent sources of plant proteins with very low calories.
Sunrise Mix Juice Ingredients:
One large Sweet Potato
One Large Red Beets
One Carrot
Red Bell Pepper
2 Golden Delicious Apples
1 Orange, optional
Sweet potatoes (not related to white potatoes), or sometimes called yams, contain high amounts of carotenes. Also, the vitamin A in a sweet potato is so plentiful that is makes a great food for healthy eyesight. And the vitamin A contained naturally in plants is not toxic, unlike a vitamin A supplement that might be harmful in very high dosages.
In addition, the sweet potato is a superb source of vitamins B2, B6, C and E.
Finally, these lovely root vegetables (regular potatoes are tubers) are low in sugar. In fact, the sweet potato is a great regulator of blood sugar. Containing twice the fiber and twice the calcium of a potato this root is your friend. It's an excellent food for reducing inflammation.
Like Recipe Videos? Check out our Weekly Video Recipe Series – Recipe Videos
Finally, always use organic fruits and vegetables in these recipes: Harvest2U, a Temecula Organic produce company