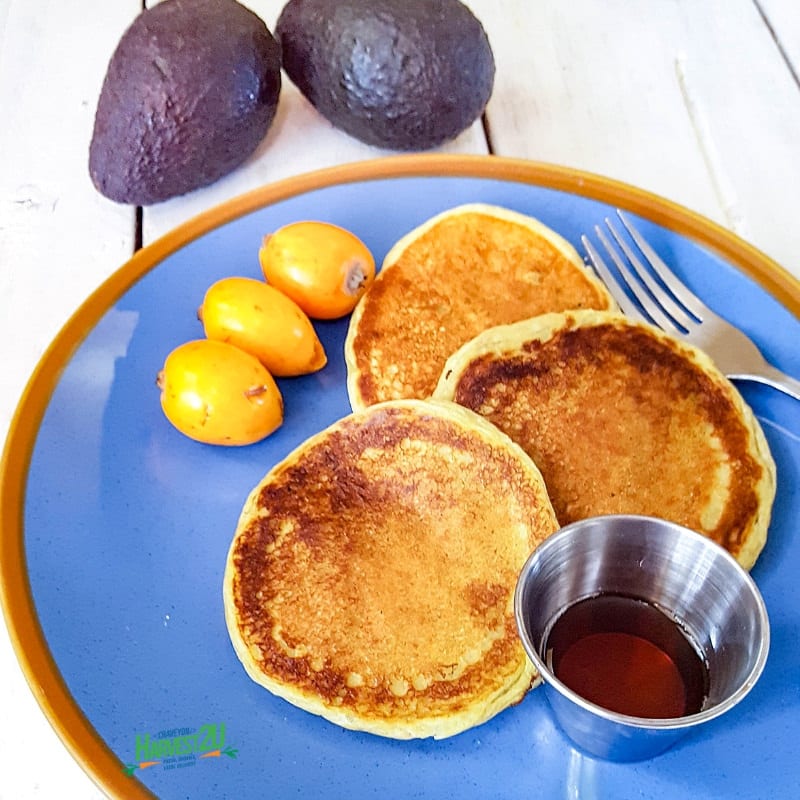 Avocado Pancakes – A Healthy Way to Start Your Day
Whole Grain Avocado Pancakes are a healthy way to start your day. Avocados are a dense nutrient superfood. Half of the calories may be fat, but it is heart-healthy monounsaturated fat. And that healthy fat helps the absorption of fat-soluble vitamins such as A, K, and E. Avocados are also a good source of folate and fiber. And in this recipe, they give a light green hue without added food coloring.
This Avocado Pancakes recipe is a basic buttermilk pancake with yogurt swapped in for the buttermilk for some probiotics and some whole wheat flour for more fiber and a slightly nutty taste. You can swap honey, agave, or even sugar for the maple syrup. But be sure to add a little to help the pancakes get that nice caramel brown coloring.
Avocado Pancakes Ingredients
1/2 cup plain Greek yogurt
1/2 cup milk
1 large egg
1/2 tablespoon melted butter
1 tablespoon maple syrup
1/2 teaspoon vanilla extract
1/2 cup avocado
1/2 cup all-purpose flour
1/4 cup whole wheat flour
1/2 teaspoon baking powder
1/2 teaspoon baking soda
Directions
In a blender, add yogurt, milk, egg, butter, and vanilla. Blend until smooth.
Add avocado and blend until smooth and creamy.
Add remaining ingredients and pulse until just blended.
Do not overmix. You may need to mix with a spoon if the batter is too thick.
Cook on a medium-high griddle.