Radish Friday! Produce Pop Up Market at Artisan's Palate Temecula 6/21/19
June 21, 2019 @ 2:00 pm

-

4:00 pm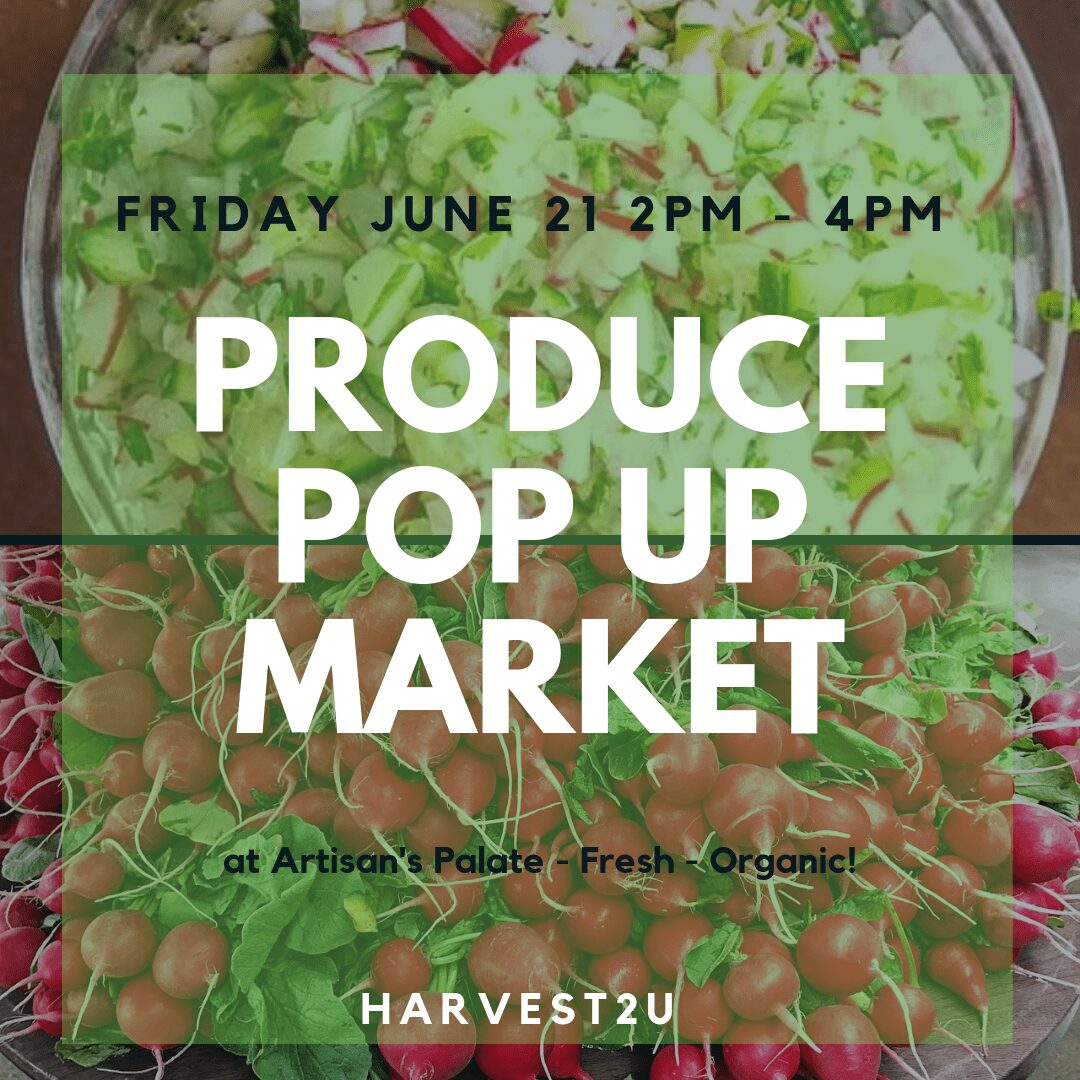 Radish Friday – The lowly radish is an amazing vegetable that is so underused.
Artisans Palate will have samples of their delicious and HEALTHY  Radish Salsa
You will walk away with all the ingredients and recipe to make amazing salsa. Harvest2U is providing the local fresh and organic Radishes. The very vegetable our customers get in their boxes.
Friday, June 21th 2:00-4:00 pm
Would like to see what REAL local fruits and vegetables look like? Grown by local farmers? If so, then come shop at our Produce Pop Up Market Artisan's Palate.
Not a member? You can even sign up for our awesome home delivery service at this event as well.
Harvest2U delivers to your home or business competitively priced, high quality, locally grown fresh organic fruits and vegetables. By working cooperatively with Harvest2U's farm and multiple local farmers, Harvest2U combines the best each farmer has to offer. Thus ensuring you the best quality and the largest variety of locally grown organic and naturally grown produce.
Located in beautiful Temecula, California, Artisan's Palate is a highly curated market featuring all-natural foods, beverages, snacks, superfoods, beauty products, herbs, essentials oils, and household items. All selections are carefully chosen for their high quality, and pure ingredients.
harvest2u.com (951) 972-8350
Artisan's Palate (951) 296-9647