Temecula Organic Produce To Your Door
We deliver locally grown fresh organic fruits & vegetables.
Incredibly fresh, beautiful produce! You can tell the difference immediately between farm fresh produce and grocery store.! It was like Christmas opening up my box, and finding new veggies I've never cooked before. My lettuce and chard were just gorgeous! During these unprecedented times, I feel incredibly grateful to the farmers and this delivery service.…
Read More
- How We Save You Time and Help Keep You Healthy
-
Let Us Save You Time and Keep Your Family Healthy Delivering Organic Produce To Your Door
Harvest2U,  a Temecula Organic CSA, delivers to most zip codes in Southwest Riverside County and North County San Diego.  Entering your delivery zip code will determine whether delivery is available in your area.
Select Your Size and Type
Don't like beets?  No problem!  You can customize your harvest subscription. Or you can select our economical Farmer's Choice and let us select your fruits and vegetables for you.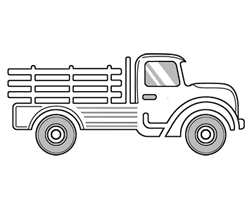 Get Your Harvest
Save Time
We come to you! Harvest2U, a Temecula Organic Produce company, conveniently delivers your freshly picked local organic produce right to your front door, saving you time and keeping your family healthy
Layered Beet and Carrot Salad is a colorful salad that is as healthy as it is beautiful. The bright colors of the beets and carrots help provide powerful antioxidants for your body. Paired with the natural probiotics in the yogurt, you have a showstopper salad with plenty of health benefits.  And it is pretty tasty…
Read More
Sign Up For Harvest2U Insider Offers and More