Temecula Organic Produce To Your Door
We deliver locally grown fresh organic fruits & vegetables.
I was very impressed by the quality and freshness of the produce. The apple I ate as soon as I got the box, was the best tasting apple I ever had. I am very happy I finally set up service! It was long over due.
Read More
- How We Save You Time and Help Keep You Healthy
-
Let Us Save You Time and Keep Your Family Healthy Delivering Organic Produce To Your Door
Harvest2U,  a Temecula Organic CSA, delivers to most zip codes in Southwest Riverside County and North County San Diego.  Entering your delivery zip code will determine whether delivery is available in your area.
Select Your Size and Type
Don't like beets?  No problem!  You can customize your harvest subscription. Or you can select our economical Farmer's Choice and let us select your fruits and vegetables for you.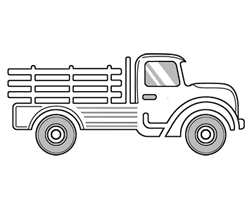 Get Your Harvest
Save Time
We come to you! Harvest2U, a Temecula Organic Produce company, conveniently delivers your freshly picked local organic produce right to your front door, saving you time and keeping your family healthy
Asian Apple Chicken Salad is a wonderful way to enjoy leftover chicken with a simple but flavorful Sesame Hoisin Dressing. It's easy to get into a salad and just throw together some boring ingredients then dump on a bottled dressing. This salad takes a few extra minutes but the flavor is amazing. Depending on how…
Read More
Sign Up For Harvest2U Insider Offers and More