Temecula Organic Produce To Your Door
We deliver locally grown fresh organic fruits & vegetables.
I'm so impressed with this company. Customer service at it's best. The produce is beautiful fresh and affordable. The cream on top is I don't even leave my house. This is a way to ensure my family has the best healthiest foods on hand in the house at all times. I've given my friends gift…
Read More
- How We Save You Time and Help Keep You Healthy
-
Let Us Save You Time and Keep Your Family Healthy Delivering Organic Produce To Your Door
Harvest2U,  a Temecula Organic CSA, delivers to most zip codes in Southwest Riverside County and North County San Diego.  Entering your delivery zip code will determine whether delivery is available in your area.
Select Your Size and Type
Don't like beets?  No problem!  You can customize your harvest subscription. Or you can select our economical Farmer's Choice and let us select your fruits and vegetables for you.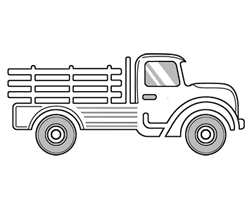 Get Your Harvest
Save Time
We come to you! Harvest2U, a Temecula Organic Produce company, conveniently delivers your freshly picked local organic produce right to your front door, saving you time and keeping your family healthy
This Apple Scalloped Potatoes dish is delectable with breaded baked pork chops, which can be cooked at the same time in another cast-iron pan or ovenproof skillet. Plus! The local organic Apples that come in your Harvest2U delivery are a perfect source with this recipe. Apple Scalloped Potatoes Ingredients 1 medium (or 2 small) Apple,…
Read More
Sign Up For Harvest2U Insider Offers and More