Temecula Organic Produce To Your Door
We deliver locally grown fresh organic fruits & vegetables.
I got my first box and was very excited. Everything looked beautiful! It was fresh and clean and was a great combination. And those all-important avocados were at the perfect phase of ripening where I could have half of one for four days, and they ripened to perfection! Glad to be back after a couple…
Read More
- How We Save You Time and Help Keep You Healthy
-
Let Us Save You Time and Keep Your Family Healthy Delivering Organic Produce To Your Door
Harvest2U,  a Temecula Organic CSA, delivers to most zip codes in Southwest Riverside County and North County San Diego.  Entering your delivery zip code will determine whether delivery is available in your area.
Select Your Size and Type
Don't like beets?  No problem!  You can customize your harvest subscription. Or you can select our economical Farmer's Choice and let us select your fruits and vegetables for you.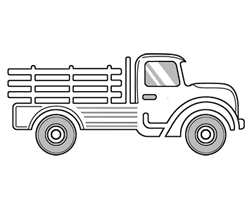 Get Your Harvest
Save Time
We come to you! Harvest2U, a Temecula Organic Produce company, conveniently delivers your freshly picked local organic produce right to your front door, saving you time and keeping your family healthy
Carrot Radish Salad is a crunchy, colorful salad with a refreshing mix of flavors and loads of nutrients. The phytonutrients that give carrots and radishes their vibrant colors also provide us with protection against chronic diseases. Lutein and alpha and beta carotenes in the carrots protect our eyes. Simultaneously, the radishes get their color from…
Read More
Sign Up For Harvest2U Insider Offers and More