Temecula Organic Produce To Your Door
We deliver locally grown fresh organic fruits & vegetables.
Hi Randy and Cindy, Thanks very much for my 1st box. Your produce is super high quality, nicely-boxed and, yeah, delivered to me! Immediately made a dinner salad with all the veggies, including kohlrabi greens. Next night I was inspired to make Caldo Verde with kale and garlic chives. Tomorrow we'll use up the basil…
Read More
- How We Save You Time and Help Keep You Healthy
-
Let Us Save You Time and Keep Your Family Healthy Delivering Organic Produce To Your Door
Harvest2U,  a Temecula Organic CSA, delivers to most zip codes in Southwest Riverside County and North County San Diego.  Entering your delivery zip code will determine whether delivery is available in your area.
Select Your Size and Type
Don't like beets?  No problem!  You can customize your harvest subscription. Or you can select our economical Farmer's Choice and let us select your fruits and vegetables for you.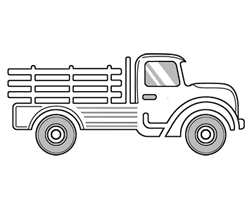 Get Your Harvest
Save Time
We come to you! Harvest2U, a Temecula Organic Produce company, conveniently delivers your freshly picked local organic produce right to your front door, saving you time and keeping your family healthy
Spicy Garlic Cucumber Salad is a great way to stay cool and hydrated in the summer heat. Enjoy it as a side salad or add leftover steak, chicken, shrimp, etc., to make a complete meal. Eating spicy foods sends signals to your brain that you are too hot, so a cooling response (perspiration) is triggered…
Read More
Sign Up For Harvest2U Insider Offers and More