Temecula Organic Produce To Your Door
We deliver locally grown fresh organic fruits & vegetables.
We got home to find the most beautiful vegetables and fruit on our doorstep. I can't tell you how happy we were when we unloaded the bag. I've never seen such huge radishes and I wanted to take a picture of the lettuce. Typically certified organic produce in the stores look sickly, unlike the beautiful…
Read More
- How We Save You Time and Help Keep You Healthy
-
Let Us Save You Time and Keep Your Family Healthy Delivering Organic Produce To Your Door
Harvest2U,  a Temecula Organic CSA, delivers to most zip codes in Southwest Riverside County and North County San Diego.  Entering your delivery zip code will determine whether delivery is available in your area.
Select Your Size and Type
Don't like beets?  No problem!  You can customize your harvest subscription. Or you can select our economical Farmer's Choice and let us select your fruits and vegetables for you.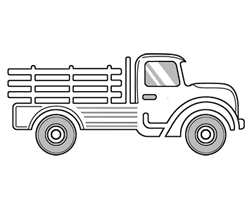 Get Your Harvest
Save Time
We come to you! Harvest2U, a Temecula Organic Produce company, conveniently delivers your freshly picked local organic produce right to your front door, saving you time and keeping your family healthy
This Un Stuffed Cabbage Casserole has all of the flavors of traditional Hungarian Stuffed Cabbage made faster, easier and less offensive to the olfactory senses. My Hungarian mother-in-law makes her mother's stuffed cabbage recipe every year just before Christmas. It is easy, but a little labor-intensive to fill and roll each piece, and then it simmers for…
Read More
Sign Up For Harvest2U Insider Offers and More