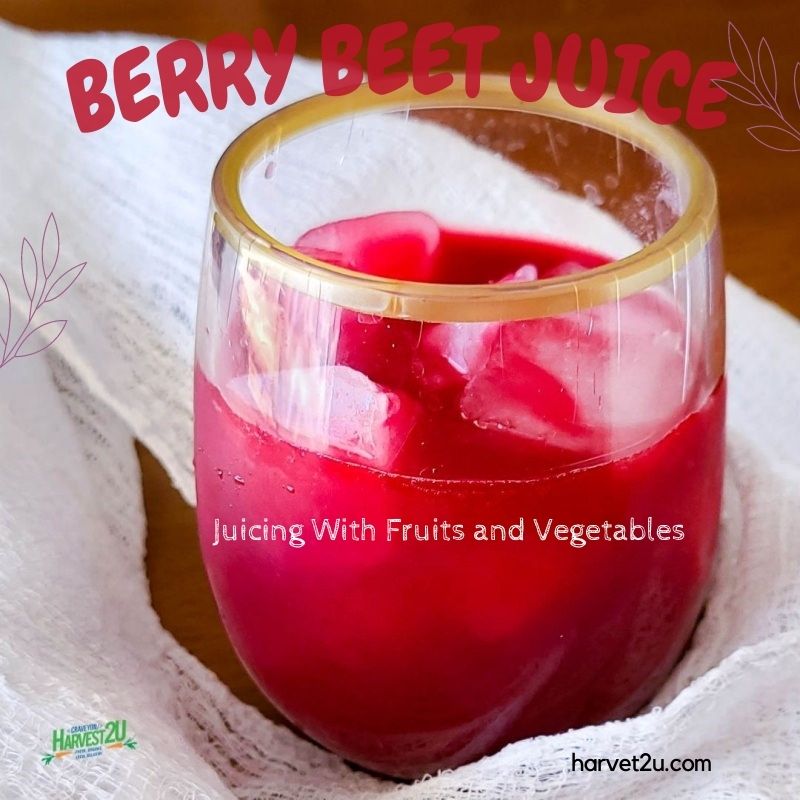 Berry Beet Juice – A Healthy Blend of Vegetables and Fruit
Berry Beet Juice is a healthy blend of vegetables with a little sweetness from the fruit. No sugar or other sweeteners are needed. And you don't need a juicer either! You can make healthy juices using a blender or food processor.
The beets not only provide that beautiful redo color they are loaded with folate, manganese, potassium, iron, and vitamin C. They are also a great source of nitrates, which act as a vasodilator, relaxing blood vessels and improving blood flow.
Berry Beet Juice – Blender vs. Juicer
It's important to note that juicing Berry Beet Juice with a blender is unlike juicing with a juicer. When you use a blender, it leaves in the fiber from the fruits and vegetables you juice while a juicer strips it.
While you may relish pulp in some of your juice choices, extracting the pulp means that the juice is less filling and leaves you room for more fruits and vegetables. Additionally, you can leave a little of the pulp to obtain the benefits of the fiber. You may want to keep some of the pulp to reuse in gravy, soup stock, or smoothies.
Finally, drink your Berry Beet Juice right away when you do juice. Store-bought processed juice is pasteurized, and homemade juice is susceptible to bacteria contamination.
Berry Beet Juice Ingredients
1 medium beetroot
1 medium carrot
1 medium orange
5-8 strawberries
Directions
Remove the leaves and tap root ends of the beet and carrot. Peel the orange.
Place all ingredients in a juicer, pour over ice (optional) and enjoy.
If you do not have a juicer, chop the beet and carrot into large chunks. Place all ingredients into a blender or food processor and pulse a few times to chop.
Add about 1/2 cup of water and puree the ingredients together until smooth.
(Optional) Line a fine mesh strainer with a few layers of wet cheesecloth (dry will absorb some of the precious juice). Pour the puree through the strainer and squeeze out as much of the juice as you can with the back of a spoon, or your hands if you don't mind getting a little messy. Pour over ice (optional) and enjoy.
Always use organic fruits and vegetables in your recipes.
Do you live in one of these Southern California Cities? Aguanga, Fallbrook, Hemet, Homeland, Lake Elsinore, Menifee, Murrieta, Temecula, Wildomar, or Winchester.  If you do, you can use the local organic fruits and vegetables in our harvest deliveries for these recipes.
Resources and Recipes