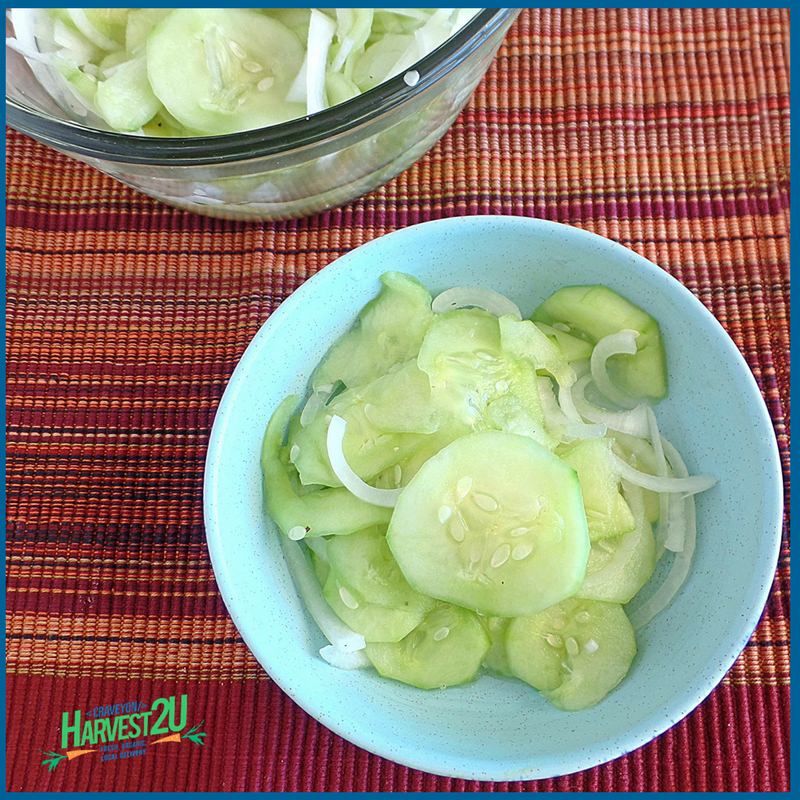 Dairy-Free Cucumber Salad – Hungarian Uborkasalata
Uborkasalata translates literally as Dairy-Free Cucumber Salad in Hungarian. My mother-in-law serves this simple side dish at almost every holiday meal. I think it is best on a hot summer day; but, it goes very nicely as a complement to heavy winter meals as well, like Hungarian Goulash. Some cucumber salad versions add a teaspoon of sugar and or use paprika instead of black pepper.
Letting the cucumbers sit in salt before making the salad draws out some of the water, making them more flavorful. Be sure to rinse the cucumbers thoroughly before preparing the salad. And taste before adding more salt before serving.
Dairy-Free Cucumber Salad Ingredients
2 cucumbers
½ onion
1 teaspoon salt
½ cup of water
1/3 cup vinegar (apple cider, white wine, rice, etc.)
Pepper
Directions
Peel and thinly slice cucumbers.
Place in a bowl with salt and let sit for 10-30 minutes.
Rinse and drain completely.
Thinly slice the onion. Add to the cucumbers with the water and vinegar and stir gently.
Chill for at least one hour.
Add pepper to taste.
Always use organic fruits and vegetables in your recipes.
Do you live in one of these Southern California Cities? Aguanga, Fallbrook, Hemet, Homeland, Lake Elsinore, Menifee, Murrieta, Temecula, Wildomar, or Winchester.  If you do, you can use the local organic fruits and vegetables in our harvest deliveries for these recipes.
Resources and Recipes