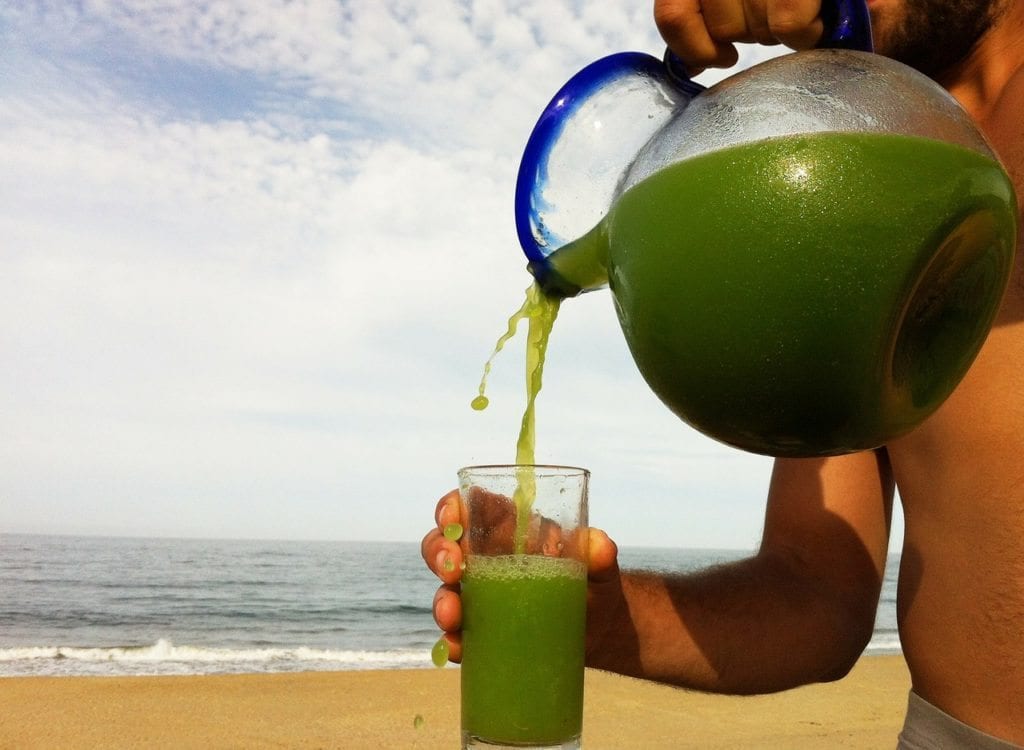 This combination of cucumber, greens, grapes, kiwi, mint and lemon makes this Cool Greens Juice a favorite. And this is sweet enough for the kids but still nutrient dense.
Cool Greens Juice Ingredients:
1/4 of any variety melon
1/2 organic cucumber
Spinach – Handful, washed, organic
Handful of grapes (seedless)
Two kiwis (peeled)
Small sprig of mint
Juice of one lemon
To start with, try to add as much spinach as you can get away with and still have your kids like this juice.
Like Recipe Videos? Check out our Weekly Video Recipe Series – Recipe Videos
Finally, always use organic fruits and vegetables in these recipes: Harvest2U, a Temecula Organic produce company