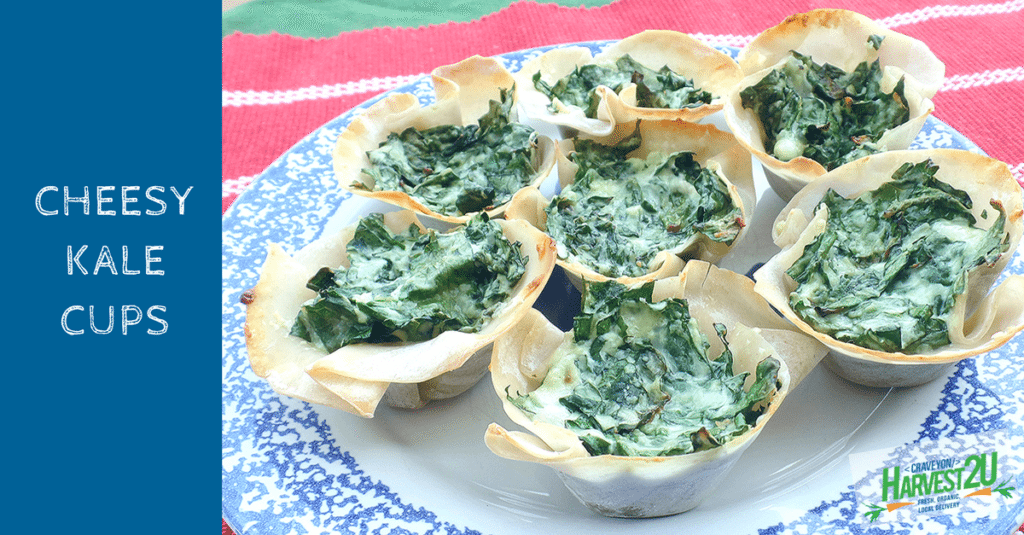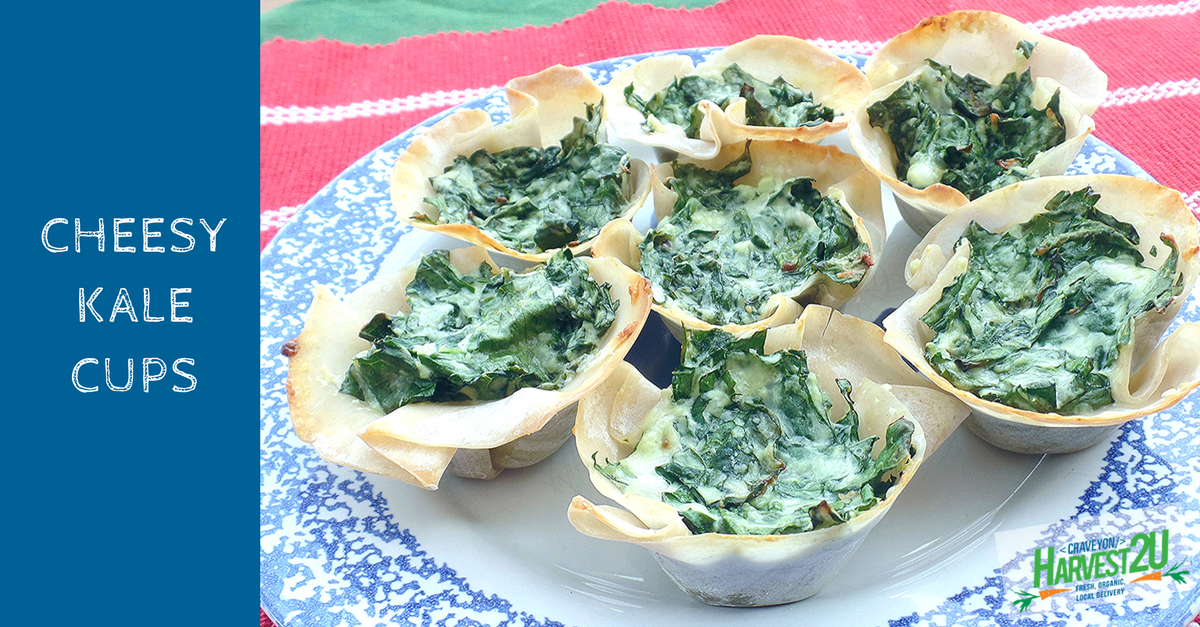 These cheesy kale cups make healthy appetizers can easily be modified for your tastes and what is in your kitchen. Swap spinach or other greens (chard, spinach, turnip greens, etc.) for the kale. Replace the Monterey Jack with Swiss or Cheddar. Spice it up with some garlic or dried red peppers, etc.
Cheesy Kale Cups Ingredients
1/2 bunch of organic kale
12 gyoza or wonton wrappers
1/2 cup grated Monterey Jack cheese
1/2 cup grated Parmesan cheese
1/3 cup plain Greek yogurt
1/3 cup organic mayonnaise
salt and pepper to taste
Directions
First, move oven racks to lower middle of the oven and preheat to 325 degrees Fahrenheit.
Second, line mini muffin pans with gyoza or wonton wrappers. Bake in preheated oven for 5-7 minutes so cups start to crisp up (but don't let them start to brown).
Third, while cups are baking, chop kale into fairly small pieces. In a medium bowl combine kale and remaining ingredients and mix until combined.
Then, stuff each cup to the top with filling, pushing down gently to pack it in, but not so hard you crack the cups.
Finally, bake for another 5-10 minutes until the cheese has melted and the cups are turning brown.
Like Recipe Videos? Check out our Weekly Video Recipe Series. Recipe Videos
Always use organic fruits and vegetables in these recipes. Local source: Harvest2U, a Temecula Organic produce company
---
The renowned chef Audrey Humaciu created this recipe for Harvest2U.
Audrey is the Editor in Chef at That Recipe and VP of Creativity and Sarcasm at Munofore. When she's not blogging about her eclectic interests from cooking and crafting to ornamental horticulture and the idiosyncrasies of the American language, she's just your typical 40 something mom livin' the life in the California burbs… without the minivan and over priced coffee.