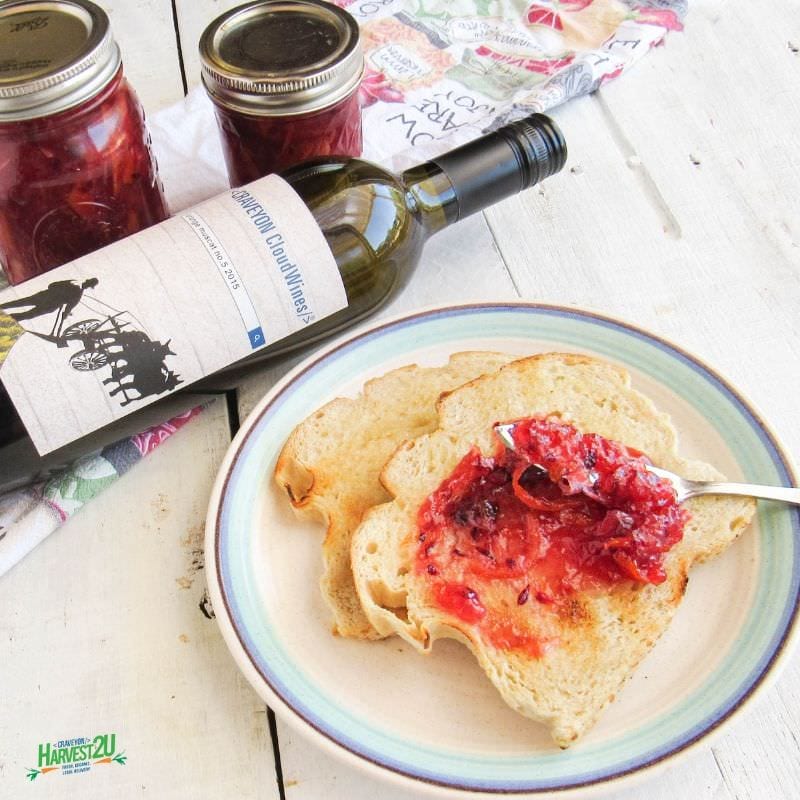 No Sugar Added Orange Marmalade with Wine
This No Sugar Added Orange Marmalade is bursting with fresh orange taste with a delicious accent of wine without loads of sugar used in most marmalade recipes.
Most traditional marmalade recipes call for equal amounts of sugar to the fruit and to be boiled for 30 minutes or so to gel.
Since we are adding agave syrup for sweetness in this orange marmalade recipe, extra pectin is needed to get that soft gelled state. But, since the boiling time is reduced to 1 minute, the taste is much fresher, and there is much less loss of nutrients.
You can use just about any wine you prefer with this. I went with Craveyon's Orange Muscat because it complements the orange flavor nicely.
This recipe makes about 3-4 cups, so you can just store it in the refrigerator. If you want to keep it in the cupboard, you will need to process it in a boiling bath canner.
No Sugar Added Orange Marmalade Ingredients
4-5 oranges (blood, cara cara, and Seville all work well)
2 cups Moscato (or other wine or water)
11-ounce bottle agave syrup
1 package Low/No Sugar Recipe Pectin
Directions
Remove the orange part of the orange peel with a vegetable peeler.
Slice into thin strips and place in a non-reactive bowl.
Remove the white part from the orange and discard it.
Chop the oranges into chunks and add to the bowl with the peel.
Remove the seeds if you want (or wait until it cooks). You should have about two cups of fruit and peel.
Add enough Moscato to cover the fruit, about 2 cups. Cover the bowl and let sit overnight for about 12 hours.
Pour mixture into a large saucepan and stir in the agave syrup and pectin.
Bring to a full roiling boil and boil for one minute while stirring constantly. Remove from heat. Remove any seeds that have floated to the top.
Place in a jar or other container and let cool on the counter.
As it cools, the marmalade will gel to a soft jam-like state (it will take several hours).
Store in the refrigerator.