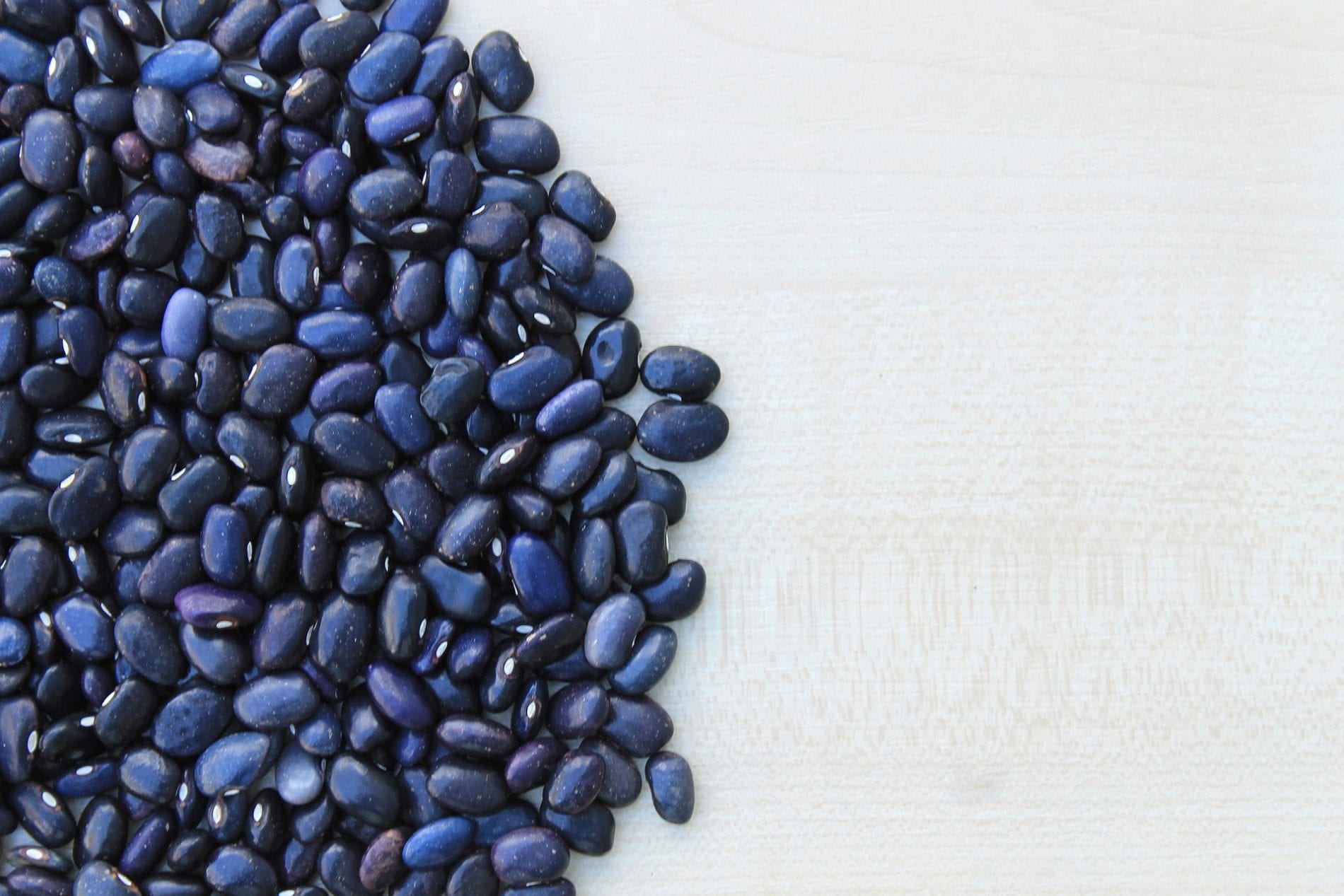 Black Beans Kale Tomatoes – A Simple Nutrient-Dense Meal
This black beans kale tomatoes recipe makes a flavorful, hearty, nutrient-dense, and simple meal. Serve over quinoa, rice, couscous, or alone.
Black Beans Kale Tomatoes Ingredients:
Dice up 1 large onion as would Julia Child
Seed and dices 5 large or 6 medium plum tomatoes (about 2 cups)
bunch kale (about 8–10 leaves)
teaspoons Olive Oil
2 cups black beans, cooked as below
2 garlic cloves, halved lengthwise
1½ cups fat-free, reduced-sodium bone broth
Use EXACTLY the right amount of salt and pepper (you figure that out)
Directions:
First, you have to cook your beans.
Soak the Black Beans overnight if possible, but a couple of hours will do fine.
After they have soaked, rinse them and put in a pot with about 8 cups of water (NOTE: if during the cooking process the water runs low add more hot water).
Cook until the beans are soft. Your cooking time will vary depending on how long you soaked the beans; just taste them every so often. Wait to salt your beans until they're done soaking.
So at this point, you can salt to taste. 
Set the beans aside.
With mom's best and sharpest paring knife, cut away the central vein of each kale leaf. Rolling together (like a cigar) 3 or 4 leaves at a time, use a chiffonade cut crosswise into approximately half-inch strips. Rinse and shake well, leaving a little moisture clinging to the leaves.
Heat oil over medium heat in a large pot. Sauté your onion until translucent. Add the kale, mix, and cook until wilted. About 3 minutes.
Add the tomatoes and garlic. Cook and stir about 3 minutes.
Add your cooked beans and broth. Bring everything to a boil. You can now reduce the heat, and simmer about 30 minutes. Season to taste with salt and pepper.