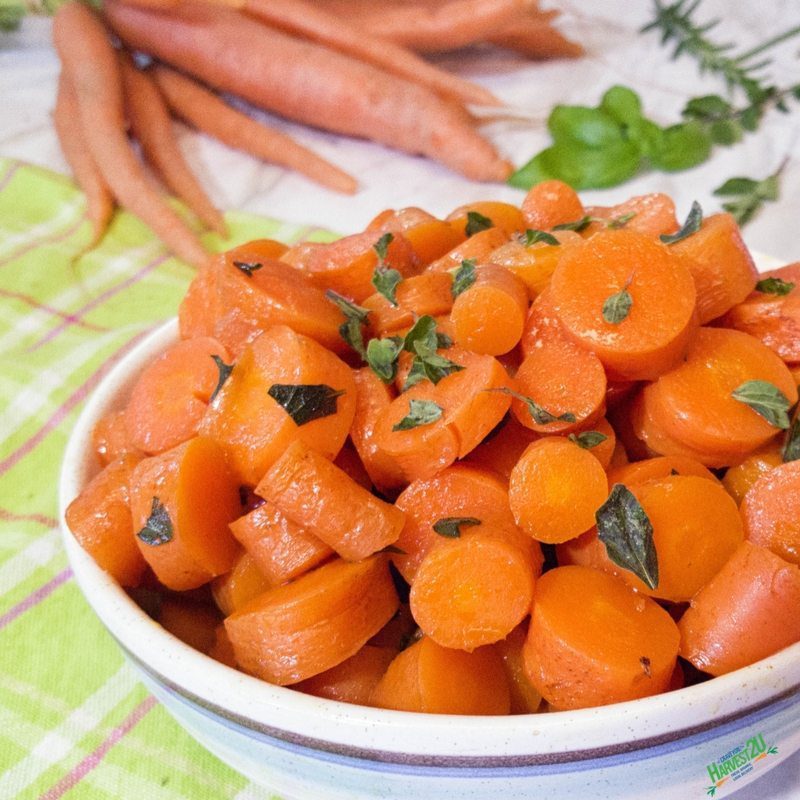 Honey Glazed Carrots – Loaded with Antioxidants
This Honey Glazed Carrots recipe is loaded with health-promoting antioxidants, particularly beta-carotene. Plus carrots have a nice dose of soluble fiber and carotenoids making them an excellent choice for any meal.
I jokingly refer to these as "hide the evidence" carrots. On Easter Saturday night and Christmas Eve, after my son has gone to sleep, I peel and cut the carrots the Easter Bunny or reindeer didn't finish 😉 and store in a ziplock bag in the back of the fridge until cooking time.
If you are cooking them for a weekday, you can cook them in the microwave or on the stove top, but for holidays I like them in the slow cooker. I get them ready to go in the morning, and it is one less pot on the stove or in the oven and one less thing to think about in that last minute rush before meal time.
Honey Glazed Carrots Ingredients
3-4 pounds carrots, peeled and cut into chunks
1 tablespoon olive oil
2 tablespoons raw honey
3-4 tablespoons fresh herbs, chopped
Directions
Add the carrots, olive oil, and honey in a slow cooker and cook for 3-4 hours on low or 2-3 hours on high.
Sprinkle with fresh herbs and serve.
Always use organic fruits and vegetables in these recipes.
Do you live in one of these Southern California Cities? Aguanga, Fallbrook, Hemet, Homeland, Lake Elsinore, Menifee, Murrieta, Temecula, Wildomar, or Winchester.  If you do, you can use the local organic fruits and vegetables in our harvest deliveries for these recipes.
---
The chef Audrey Humaciu created this recipe for Harvest2U.
Audrey is the Editor in Chef at That Recipe and VP of Creativity and Sarcasm at Munofore. When she's not blogging about her eclectic interests from cooking and crafting to ornamental horticulture and the idiosyncrasies of the American language, she's just your typical 40 something mom livin' the life in the California burbs… without the minivan and overpriced coffee.
Like Recipe Videos? Check out our Weekly Video Recipe Series. Recipe Videos