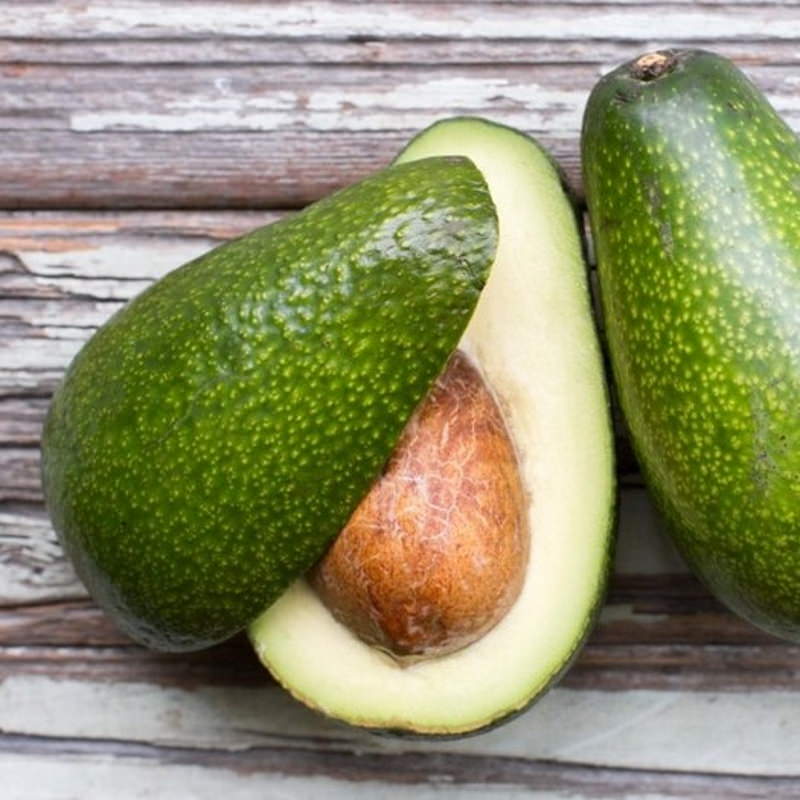 Zutano Avocado – A Rare Tasty Delight
The Zutano Avocado is not an avocado you would find in the grocery store. One reason is that it is used as a pollinator for the Hass avocado and other more popular avocados and not planted in large numbers in the grove. Another is that it is a "green" avocado. Unlike Hass, green avocados stay green when ripe, and consumers prefer the color change, as with the Hass, to know when the avocado is ripe. Hass type avocados are easier to market than green types, regardless of flavor or quality.
Zutano Avocado – Great Taste and Low Oil Content
The Zutano Avocado is similar to the Fuerte avocado with its pear shape and thin, glossy green-yellowish skin. It remains green even when ripe. It has low oil content but packs a pungent avocado taste (with the addition of a lighter, almost lemony top note) and a lighter, silkier texture than the creamy Hass.
Availability and Seasons
The Zutano avocados are available from mid-fall through late winter.
A Southern California Native
The Zutano avocado was developed in Fallbrook, California, at the hands of R.L. Ruitt in 1926.
Farmers have noticed that Hass avocado trees near a Zutano avocado tree regularly have significantly larger fruit set than those planted farther away. Subsequently, some growers are planting Zutano trees around the edge of their Hass avocado grove and pruning to prevent fruit set but to provide flowers for cross-pollination.
Can take the Cold
The Zutano is a cold-hardy Mexican variety. It is widely planted in the San Joaquin Valley, where it is too cold for the Hass (Guatemalan variety) in the winter.
Tree Growth
Zutano avocado tree will grow 30-40 feet in height with a trunk diameter of up to 2 feet at maturity, growing upright with a rounded shape and spreading branches. The tree has oval-shaped, dark green leaves with a glossy sheen. Flowers are a greenish-white, bearing in clusters at the branch tips.