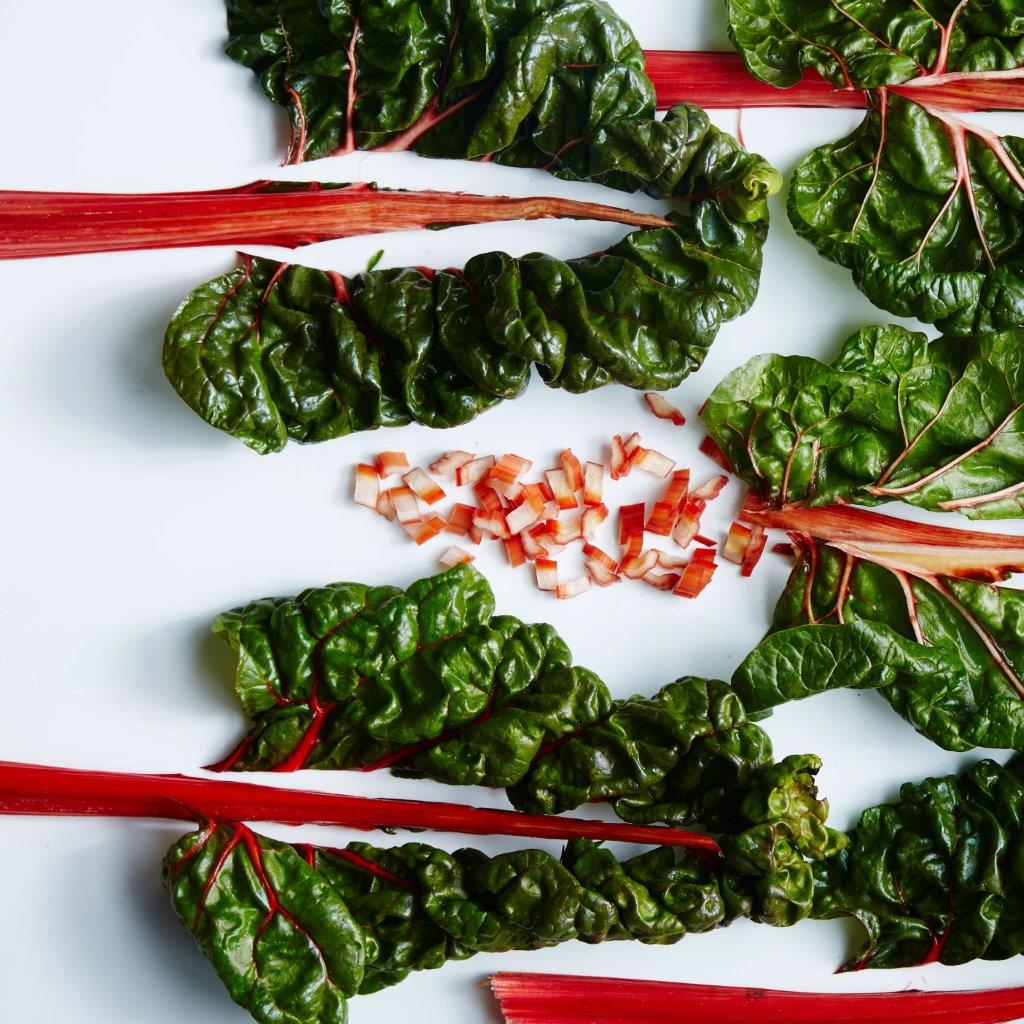 Swiss Chard with Onions and Vinegar
If you're stuck in the rut of spinach from a plastic clamshell every week, it's time to get on the Swiss Chard train!
The stems from Swiss chard shouldn't be thrown in the trash; they add a layer of flavor and texture to any sauté.
A leafy vegetable, Swiss Chard, is the same species as beets. It has crunchy stems that are commonly red, though it can also be yellow or white. The leaves vary in color from dark green to reddish-green. The flavor is comparable to beets and spinach, with a slight bitterness, and strong earthy flavor.
Swiss Chard with Onions and Vinegar Ingredients
1 bunch of Swiss chard
2 tablespoons olive oil
1 large onion – cut into desired pieces
2 garlic cloves – grated
Salt
2 teaspoons red wine vinegar or Sherry vinegar
Directions
Cut Swiss chard stems into very small pieces.
Tear leaves into 2″ pieces and rinse well
Heat oil in a large skillet over medium-high.
Add chard stems, onion, and garlic and season with salt.
Cook, stirring occasionally until vegetables are starting to soften but haven't taken on any color, about 2 minutes.
Add chard leaves, season with salt, and cook, tossing occasionally, until leaves are tender and have released some liquid, about 3 minutes
Mix in vinegar; taste and season with more salt if needed.