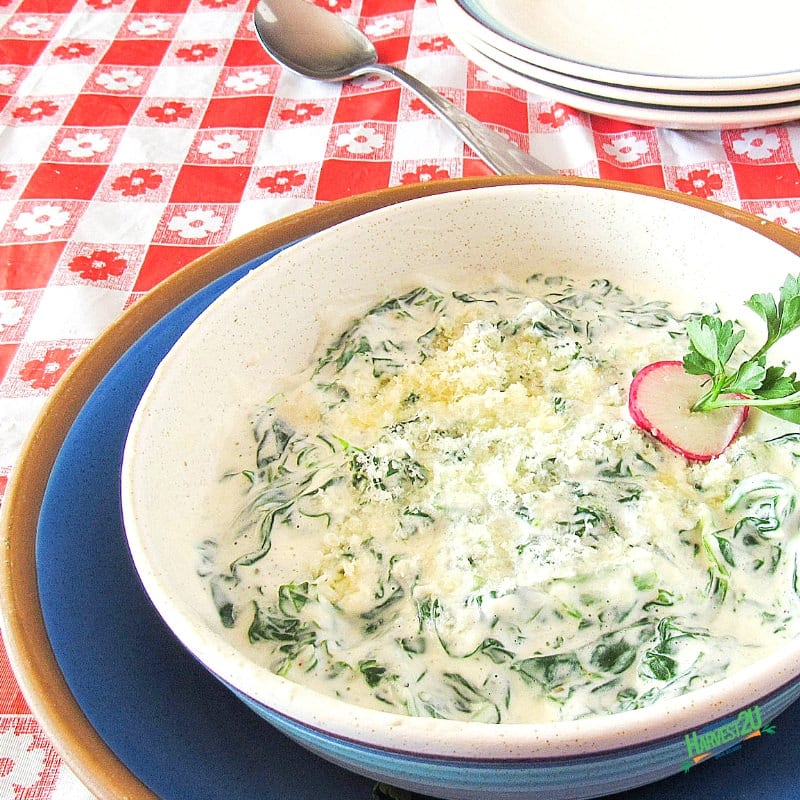 Low Carb Creamed Spinach – Healthy and Easy
This Easy Low Carb Creamed Spinach cooks up in under 10 minutes and adds a delightful southern touch to any meal. The recipe is easy to adjust for your personal tastes: add more spinach and less sauce if desired, add a bit more cayenne if you like it spicy (taste it first though!), etc.
Spinach, like its dark leafy green kin (kale, chard, and other "greens"), is loaded with vitamins A, C, E, and K and are high in carotenoids – antioxidants that help block the early stages of cancer. Plus, they are packed with fiber, iron, magnesium, potassium, and calcium.
Low Carb Creamed Spinach Ingredients
16 ounces fresh spinach, chopped
1/4 cup milk (or cream)
4 ounces cream cheese
2 ounces Parmesan cheese, grated
1/4 teaspoon nutmeg
1/8 teaspoon cayenne pepper
salt and pepper to taste
Directions
In a medium saucepan, cook chopped spinach over medium heat.
Remove from pan and drain liquid.
Return pan to stove. Add milk and cream cheese and whisk until smooth.
Stir in spinach and spices.
Put in serving dish and top with Parmesan cheese to serve.