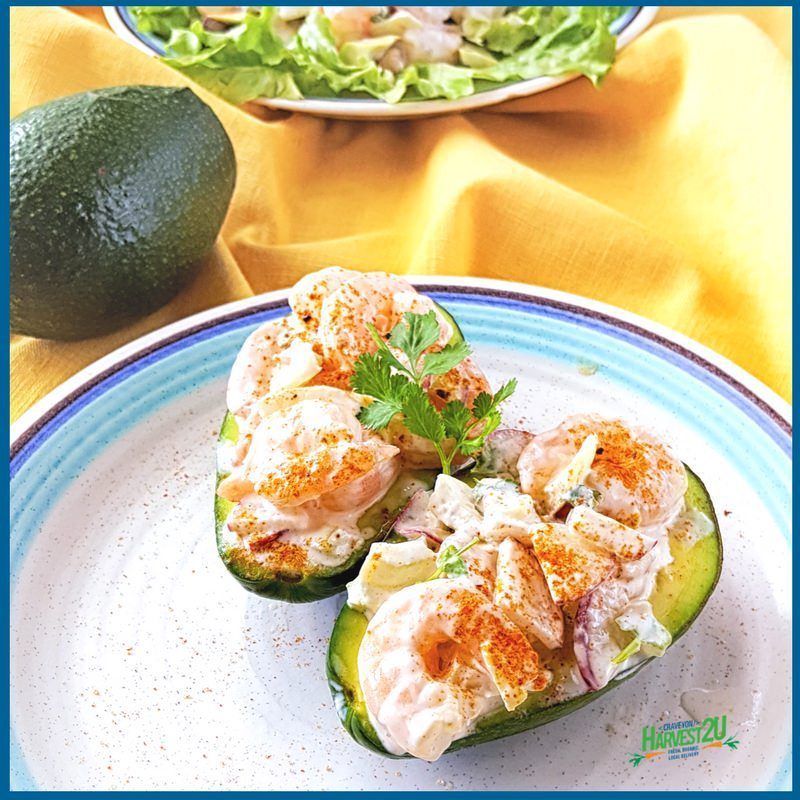 Shrimp and Avocado Salad – Incredibly Nutrient Dense
This easy shrimp and avocado salad make a fun presentation on top of the avocado halves, or you can just slice up the avocado and add it to the shrimp and serve on lettuce. Avocados are incredibly nutrient-dense with over 20 vitamins in minerals packed inside that lovely green skin.
This looks best with small shrimp, for this recipe. If you have larger shrimp, cut them into halves or thirds.
Shrimp and Avocado Salad Ingredients
1/2 pound small cooked shrimp
1/4 cup celery chopped
1/4 cup radishes, halved and sliced thinly
2 tablespoons of chopped fresh herbs (parsley, cilantro, chives, etc.)
1/3 cup plain low-fat Greek yogurt
1/3 cup mayonnaise
1 tablespoon lemon juice
1 teaspoon seasoned salt (or Cajun seasoning or curry powder or other spice blends)
2 very ripe avocados
paprika or seasoned salt above for decoration (optional)
Direction
Combine all ingredients except avocados in a bowl.
Slice avocados in half lengthwise. Remove pit.
Place avocados on a plate and top with shrimp salad.
Sprinkle with paprika or seasoning for garnish if desired.