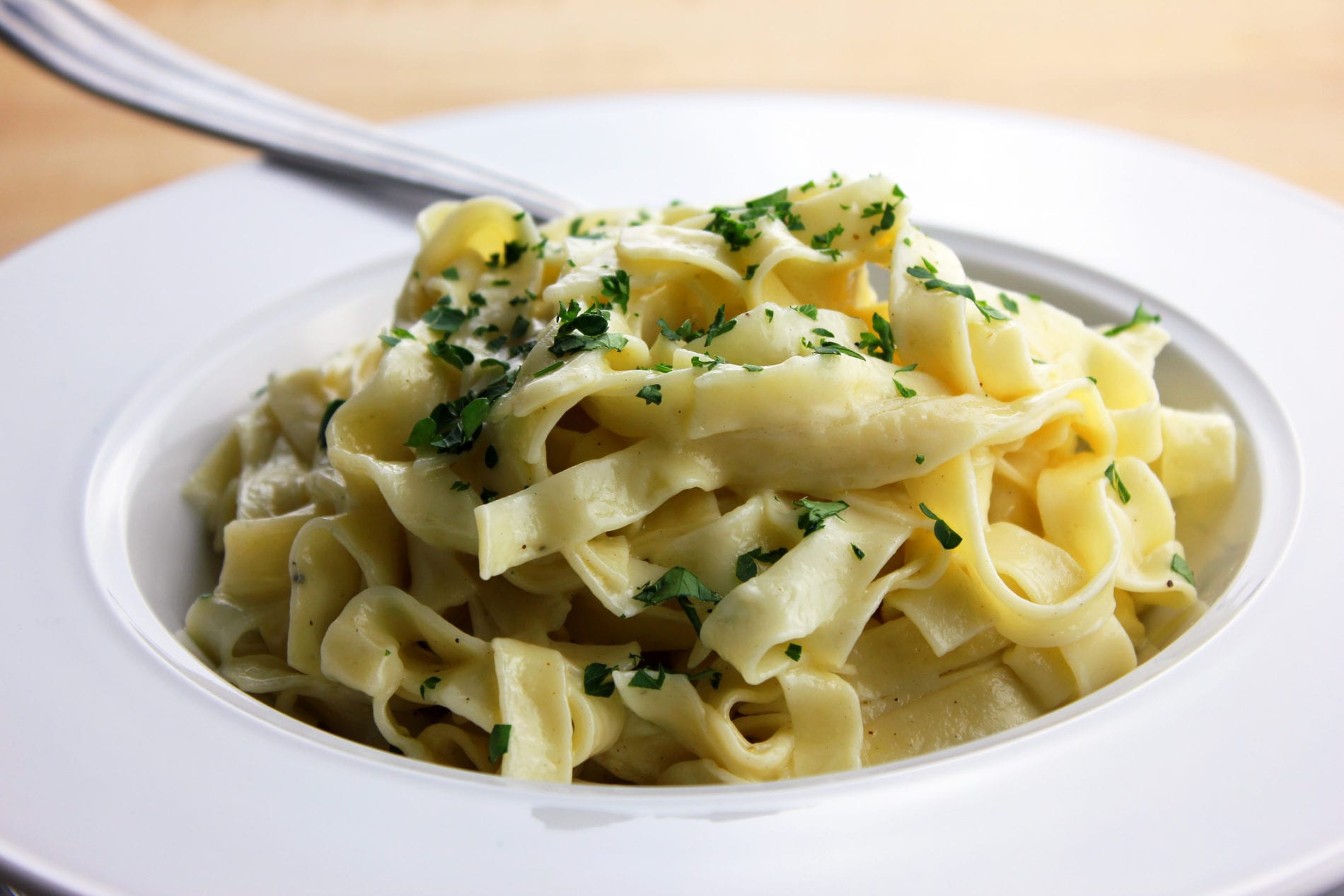 A Great Alternative to Fettuccine Alfredo Sauce
Here's a healthy alternative to Fettuccine Alfredo sauce. This creamy cauliflower sauce will surely be popular with your family. Perfect for pasta, pizza, or anything else you might want to cover in white cauliflower creamy deliciousness.
Fettuccine Alfredo Sauce Ingredients
6 cups organic cauliflower florets
8 large organic cloves garlic, minced
2 tbsp. butter
7 cups vegetable broth
½ cup milk (to taste)
1 tsp salt (to taste)
½ tsp. pepper (to taste)
Directions
Saute the minced garlic in the butter in a large saucepan over low heat.
Cook for three minutes or until the garlic is soft, but not browned.
Remove saucepan from heat and set aside.
Boil the vegetable broth in a large pot.
After it starts to boil, add in the cauliflower and cook covered for 10 minutes or until cauliflower is tender. Don't drain.
Move the cauliflower to the blender.
Add 1 cup vegetable broth, milk, sauteed garlic and butter, pepper, and salt.
Blend for several minutes until the sauce is smooth, you may add additional milk or broth-based on the thickness desired.
Depending on your blender size and type, you may have to do this in batches.
Serve this wonderful sauce hot! Add olive oil, if the sauce starts to look dry.