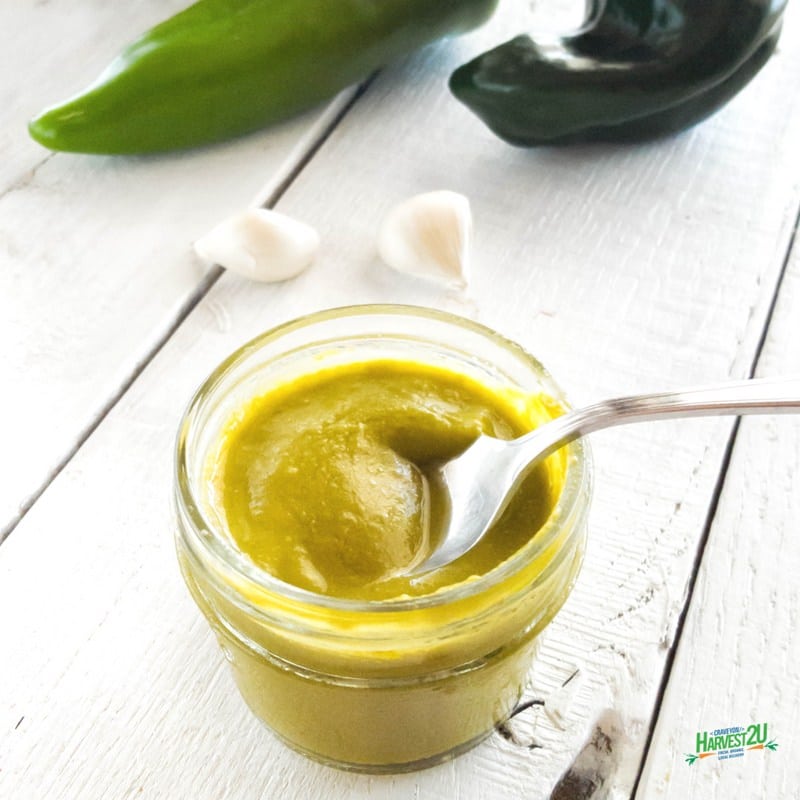 Green Pepper Hot Sauce – Instant and Homemade
This Green Pepper Hot Sauce is milder than most red Louisiana style hot sauces because the peppers used are milder. If you want it spicier, add spicier peppers like cayenne, serrano, and habanero.
All varieties of peppers are excellent sources of vitamins A and C, potassium, folic acid, and fiber. Hot peppers are loaded with capsaicin, a chemical compound with strong antioxidant properties. The hotter the pepper the more capsaicin. Scientists are studying the effects of capsaicin to fight everything from the common cold to cancer. While they figure that out I am just going to enjoy the taste and sinus-clearing effects.
A few warnings when preparing this Green Pepper Hot Sauce :
Wear gloves when cutting the peppers to avoid burning your hands then scrub your hands before proceeding
Have proper ventilation unless you want your house smelling like vinegar and hot peppers for days (I made mine outside)
Let the pressure in the pressure cooker drop naturally, no quick release for safety.
Green Pepper Hot Sauce Ingredients
2 pounds of green peppers such as jalapeno, poblano, and Anaheim.
1 cup apple cider vinegar
1/4 cup olive oil
2 tablespoons prepared horseradish
3-4 cloves garlic
1 teaspoon paprika
1/2 teaspoon salt
1/4 cup molasses, honey or maple syrup (optional)
Directions
Wearing rubber gloves, chop the peppers into large pieces and put them into the pressure cooker.
Add remaining ingredients and stir to combine.
Cook at high pressure for 5 minutes and let the pressure release naturally.
Puree the peppers using an immersion blender, or do it in batches in a blender or food processor.
Place a metal sieve over a bowl and strain the sauce of any solids.
Pour sauce into mason jars or condiment bottles.
Mason jars can be processed in a water bath canner for 10 minutes for long-term storage.
Makes 2 1/2 to 3 cups (about five 1/2 cup mason jars).