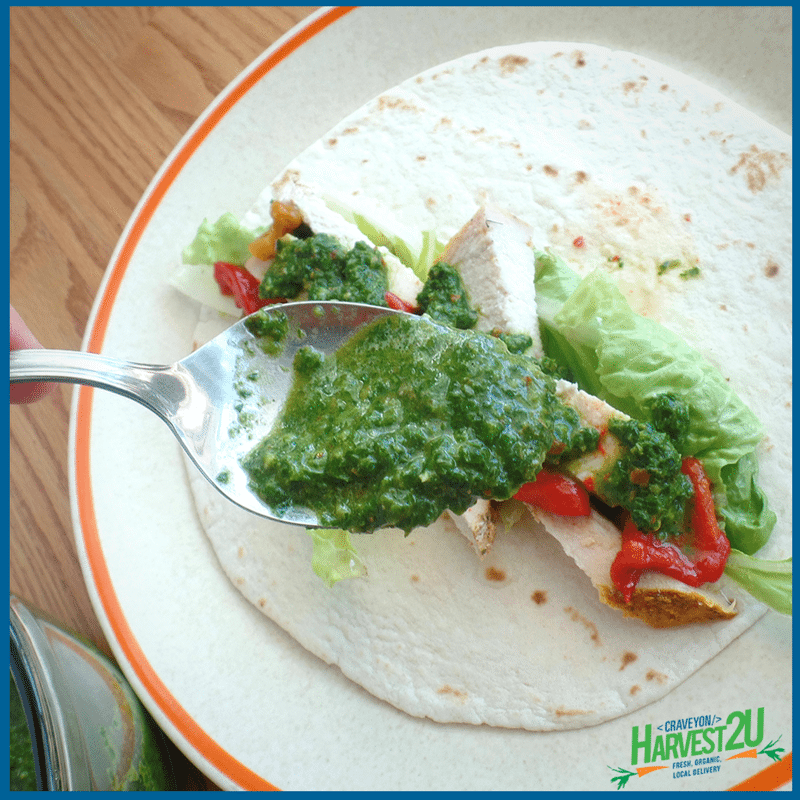 Chimichurri – Like You've Never Had!
Chimichurri is an Argentine green sauce, similar to pesto. In Argentina, it is traditionally served with steak, but it is delicious on chicken, spread on sandwiches, mixed with some mayonnaise and yogurt as a salad dressing and so much more.
Chimichurri Ingredients
1/4 cup hot water
2 teaspoons dried oregano leaves
1 teaspoon salt
6 cloves garlic
1/2 teaspoon red pepper flakes
1/4 cup red wine vinegar
1/2 cup Temecula Olive
Directions
In a small bowl, combine hot water, oregano, and salt. Let sit for 15 minutes to soften the oregano leaves.
Second, In a food processor, pulse the garlic a few times to mince.
Then, Add parsley, cilantro, and red pepper flakes chop the leaves with a few pulses.
Next, Add oregano mixture and vinegar with another few pulses to combine.
After transferring to a bowl, whisk in olive oil until it begins to emulsify.
Finally, Cover with plastic and let sit for one hour before serving to allow flavors to develop.
Like Recipe Videos? Check out our Weekly Video Recipe Series. Recipe Videos
Always use organic fruits and vegetables in these recipes. Local source: Harvest2U, a Temecula Organic produce company
---
The renowned chef Audrey Humaciu created this recipe for Harvest2U.
Audrey is the Editor in Chef at That Recipe and VP of Creativity and Sarcasm at Munofore. When she's not blogging about her eclectic interests from cooking and crafting to ornamental horticulture and the idiosyncrasies of the American language, she's just your typical 40 something mom livin' the life in the California burbs… without the minivan and over priced coffee.