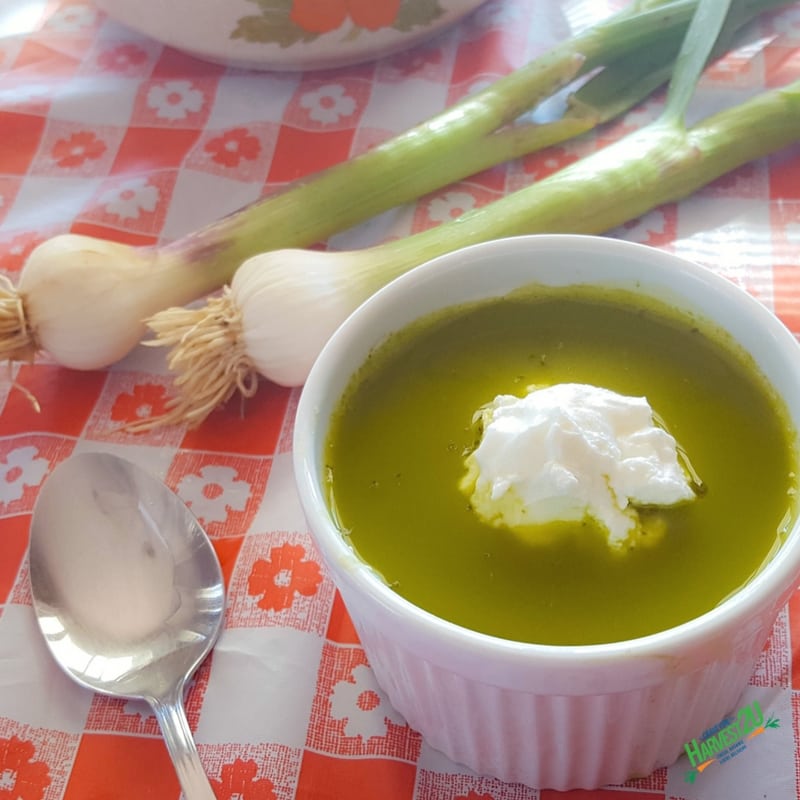 Garlic Kale Soup – Use All That Wonderful Spring Produce
This Spring Garlic Kale Soup is loaded with wonderful spring produce and cooks up in less than 20 minutes.
Spring garlic (or green garlic) is merely immature garlic that is removed by the farmer to give the other plants more room to grow. It has a slightly milder garlic taste, and you can chop up the softer green stem like you would other alliums like leeks and green onions. If it isn't in season, use a few cloves of garlic instead.
Use any green you desire from kale to spinach to chard; each will add a unique flavor and slightly different nutrition though all greens are loaded with lutein, antioxidants, and fiber.
Spring Garlic Kale Soup Ingredients
1 tablespoon olive oil
2 heads spring garlic (or 2-3 cloves mature garlic), chopped
1 tablespoon fresh oregano leaves
1 tablespoon fresh rosemary leaves
1-quart chicken or vegetable broth
1/2 lemon
1 bunch kale, thick center stems removed
salt to taste
Directions
In a large saucepan, heat the olive oil over medium heat.
Add spring garlic, oregano, and rosemary.
Saute for 2-3 minutes until garlic begins to turn translucent.
Add broth and juice from the lemon—Cook for 5 minutes.
Add kale leaves and cook until leaves are tender about 5 minutes.
Use an immersion blender to puree. Or put into blender or food processor and blend.
Add salt to taste.