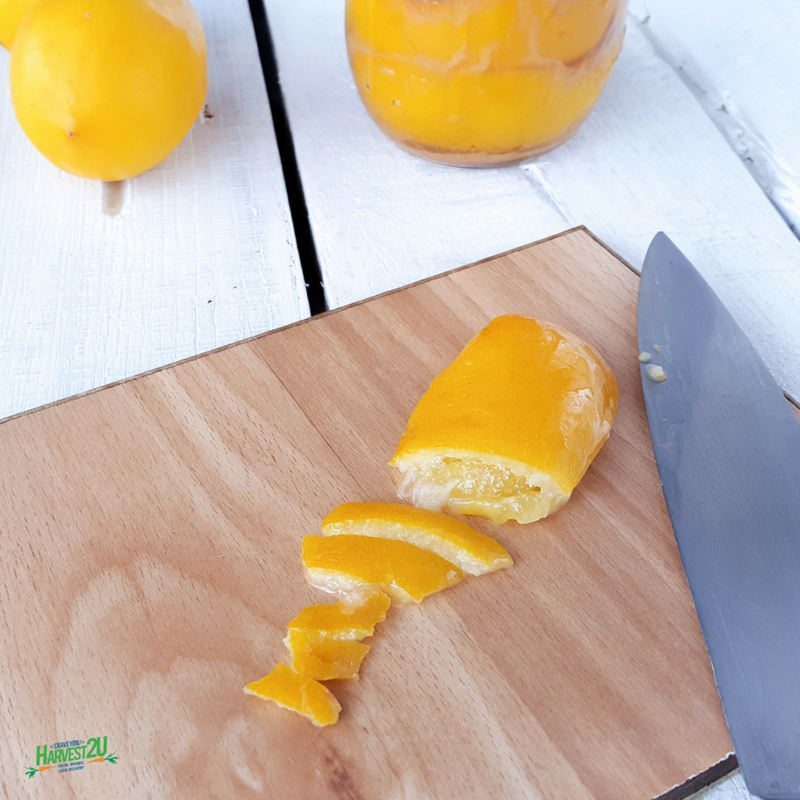 Preserved Lemons – Use Up All Those Lemons
Preserved Lemons are a common staple of North African and Moroccan cuisine and are nothing more than lemons that have been cured in salt for a few days/weeks. This is a great way to use up an abundance of lemons and have them for use later in the year. After a few short days soaking in salty lemon juice, the lemon peel is softened and bursting with lemony goodness.
You can use any lemons, but Meyer lemons are supposedly the closest to those traditionally used. Learn from my experience, choose lemons that will fit inside the mouth of your jar. 4 medium lemons usually fill up a pint mason jar.
Preserved Lemons Ingredients
4 medium lemons, scrubbed clean and stem removed
4-5 tablespoons sea salt
Pint-sized mason jar with lid
Directions
Slice the lemons into quarters lengthwise, leaving the bottom 1/2 inch or so intact.
Add a little salt to the bottom of the jar.
Gently open a lemon in half, sprinkle 1/2 a tablespoon of salt inside, then close. Open in the other direction and apply another 1/2 tablespoon salt to the remaining cut sides and close.
Put the lemon in the jar and press down to release some juices. Complete with the other lemons.
When all 4 lemons are in the jar press down firmly to release enough juice to cover the lemons.
Put the lid on the jar and store out of the way on the counter for 3-4 days or longer if you want to intensify the flavor.
Once a day, make sure the top lemon is completely submerged in the liquid (otherwise there is a potential for mold).
Store in the refrigerator indefinitely.
Here are a few ideas for using Preserved Lemons:
Chicken Tagine (chicken with olives and lemons)
Chermoula (Moroccan green herb sauce)
Chop up and add to a green salad, potatoes, couscous, risotto, etc.
Use the liquid to make Bloody Mary's
---