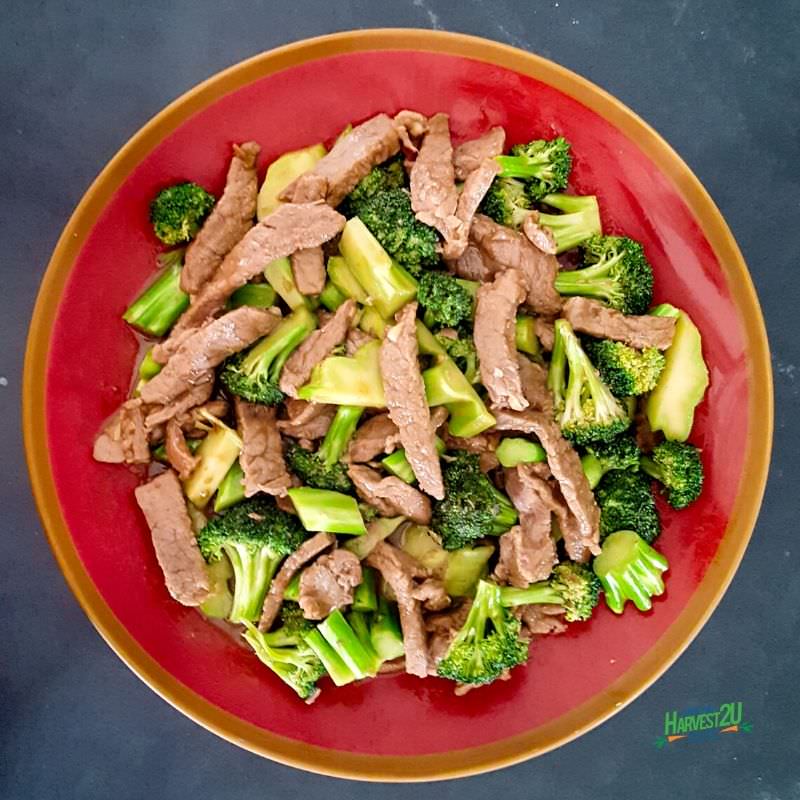 Broccoli Beef – Simple and Ready in 30 Minutes
Broccoli Beef is a takeout staple you can easily make at home. Just a few simple ingredients and about 30 minutes are all you need. This Broccoli dish is best served immediately after cooking and doesn't reheat well per my husband (sorry, sweetie).
In this simple stir fry, you want to cook it until it is tender but still crisp. No one wants mushy Broccoli Beef. Don't be afraid to add the stem too, just peel off a little of the tougher peel then slice thinly.
Broccoli Beef – Health Benefits
Broccoli is one of those superfoods that nutritionists love to rave about. It is low in calories and carbohydrates, with only 4 net grams of carbs per cup, and it is loaded with some vital nutrients:
Vitamin K – essential in blood clotting
Vitamin C – helps cuts and wounds heal and protects the body from damaging free radicals
Fiber –promotes digestive health and can also help lower cholesterol
Potassium –essential for the function of nerves and heart contraction
Folate –necessary for the production and maintenance of cells in the body
Broccoli Beef Ingredients
1 bunch broccoli
3/4 – 1 pound New York or another tender steak
1 tablespoon cornstarch (or arrowroot or potato starch)
2 tablespoons sesame oil, divided use
2-3 cloves garlic, minced
2 tablespoons low sodium soy sauce
1 1/2 cups low sodium beef broth
Directions
Chop broccoli florets into bite-sized pieces. With a vegetable peeler, peel the lower portion of the broccoli stem then slice thinly.
Slice steak in thin strips about 2 inches long. Toss with tablespoon cornstarch to coat all of the pieces.
In a wok or skillet, heat 1 tablespoon sesame oil over medium heat.
Add garlic and saute about 1 minute.
Add broccoli and cook until tender but still firm, about 5 minutes.
Remove broccoli to a bowl or plate and cover so it will continue to steam.
Add remaining sesame oil and increase the heat to medium-high.
Cook steak until mostly browned.
Add soy sauce and beef broth and deglaze the pan by scraping the browned bits off the bottom.
Cook until the sauce is thickened. Stir in the cooked broccoli and serve.
---
Like Recipe Videos? Check out our Weekly Video Recipe Series.