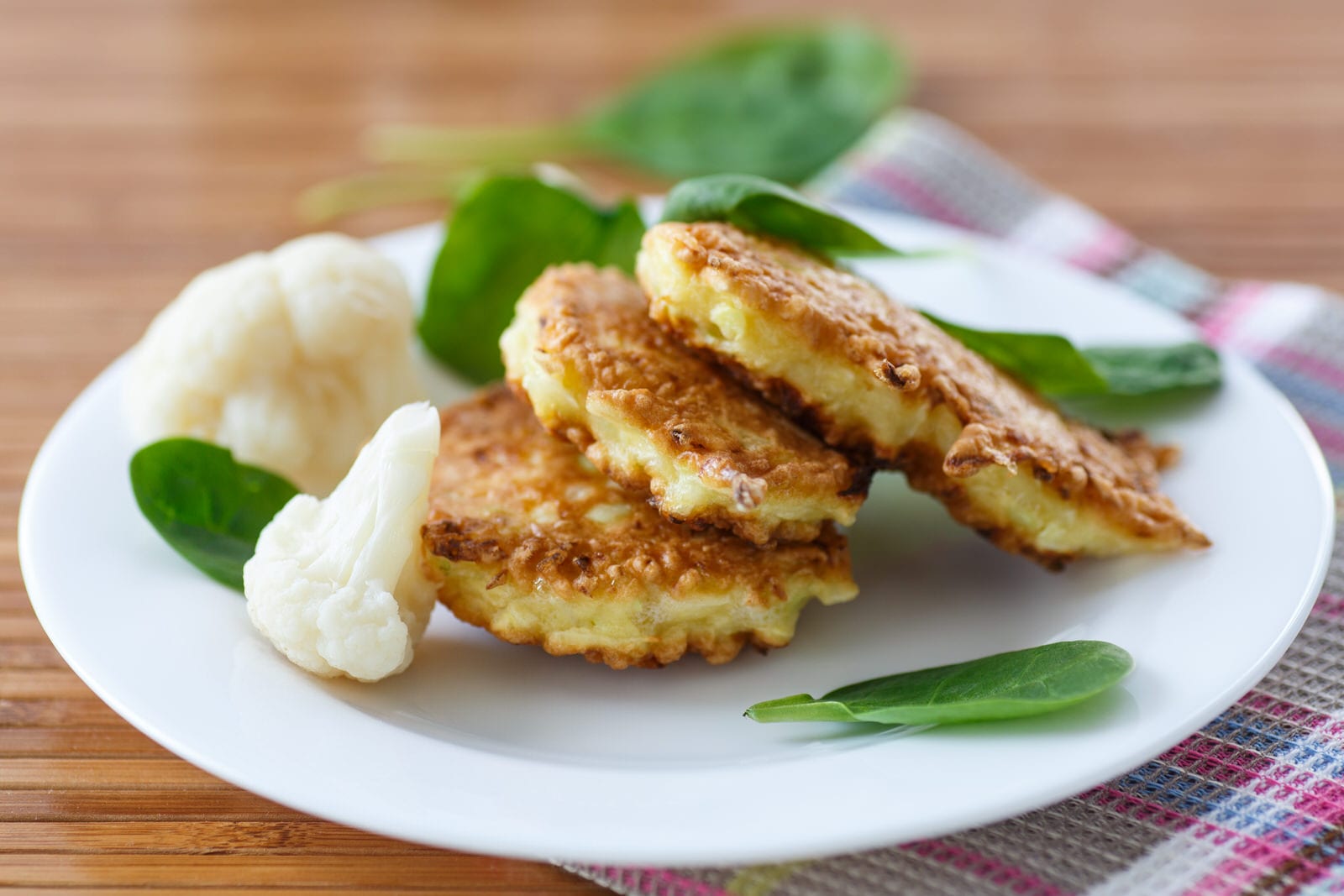 Gluten Free Cauliflower Fritters Using Organic Produce
These gluten-free cauliflower fritters are easy to make, healthy, and a great way to use cauliflower. Really delicious and appetizing.
Gluten Free Cauliflower Fritters Ingredients
1 large organic cauliflower head, cut into florets
1/2 cup gluten-free all-purpose baking flour
2 large eggs, lightly beaten
5 Tablespoons minced onions (some used for garnishing)
Olive oil
3 cloves garlic, minced
Directions
Bring water (salted) to a boil in a large pot.
Place the cauliflower in the boiling water and cook for 

3 to 5 minutes 

or until fork-tender.
Move 

cauliflower

 to a cutting board and cut it into minuscule pieces.
Measure 4 cups of the minced cauliflower.
Blend the cauliflower, gluten-free flour, garlic, eggs, onions, 1/4 teaspoon pepper, and 1/2 teaspoon salt in a bowl.
Using a nonstick skillet heat over medium-low heat and lightly coat with olive oil.
Ladle out 2 tablespoon heaps of the cauliflower mash into the skillet. Flatten each mound with a spatula and spacing 1 inch apart.
Cook the cauliflower fritters for 2 to 3 minutes and turn them over once and cook an additional 1 to 2 minutes until they are golden brown.
Move the fritters to a plate.
Serve warm and top with yogurt.