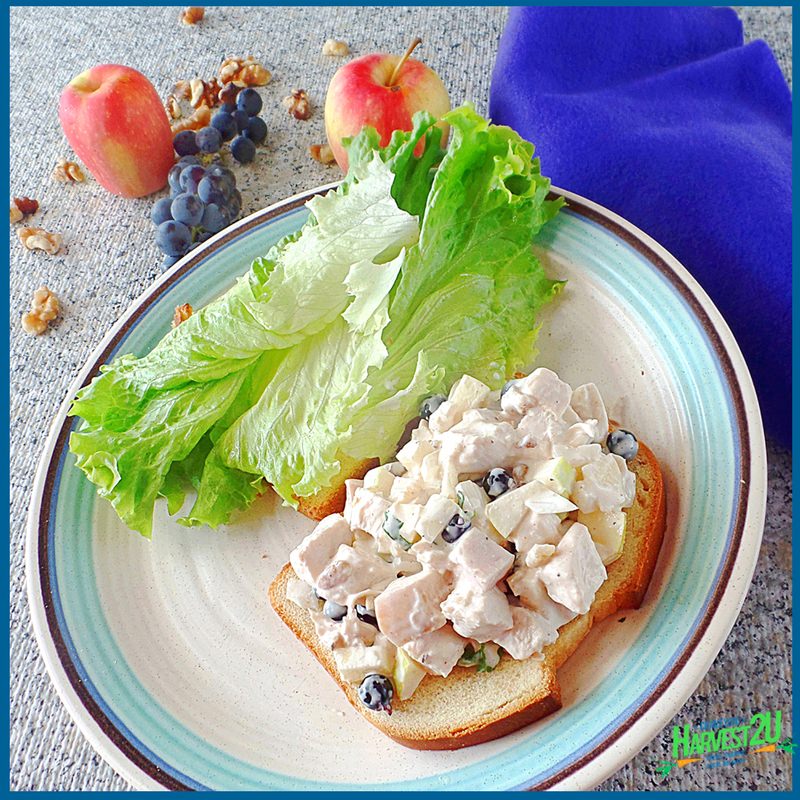 Waldorf Chicken Salad-Serve It As a Sandwich or Wrap
This Waldorf Chicken Salad recipe combines leftover chicken and with the classic Waldorf Salad of celery, apples, grapes, and walnuts in a creamy dressing. Serve it as a sandwich or wrap, or add it to some lettuce for a salad.
Waldorf Chicken Salad Ingredients
1 pound cooked boneless chicken (about 2 cups), chopped
2 celery ribs, chopped
1/2 cup onion or scallions, chopped
1 large apple, cored and chopped
1/2 cup small grapes
1/3 cup walnuts, chopped
1/2 cup plain Greek yogurt
1/2 cup mayonnaise
2 tablespoons fresh lemon juice
2 tablespoons fresh parsley, finely chopped.
salt and pepper to taste
Directions
In a medium bowl, combine all ingredients.
Other Havest2U Salad Recipes
---
The renowned chef Audrey Humaciu created this recipe for Harvest2U.
Audrey is the Editor in Chef at That Recipe and VP of Creativity and Sarcasm at Munofore. When she's not blogging about her eclectic interests from cooking and crafting to ornamental horticulture and the idiosyncrasies of the American language, she's just your typical 40 something mom livin' the life in the California burbs… without the minivan and over priced coffee.
Like Recipe Videos? Check out our Weekly Video Recipe Series. Recipe Videos
Always use organic fruits and vegetables in these recipes. Local source: Harvest2U, a Temecula Organic produce company.