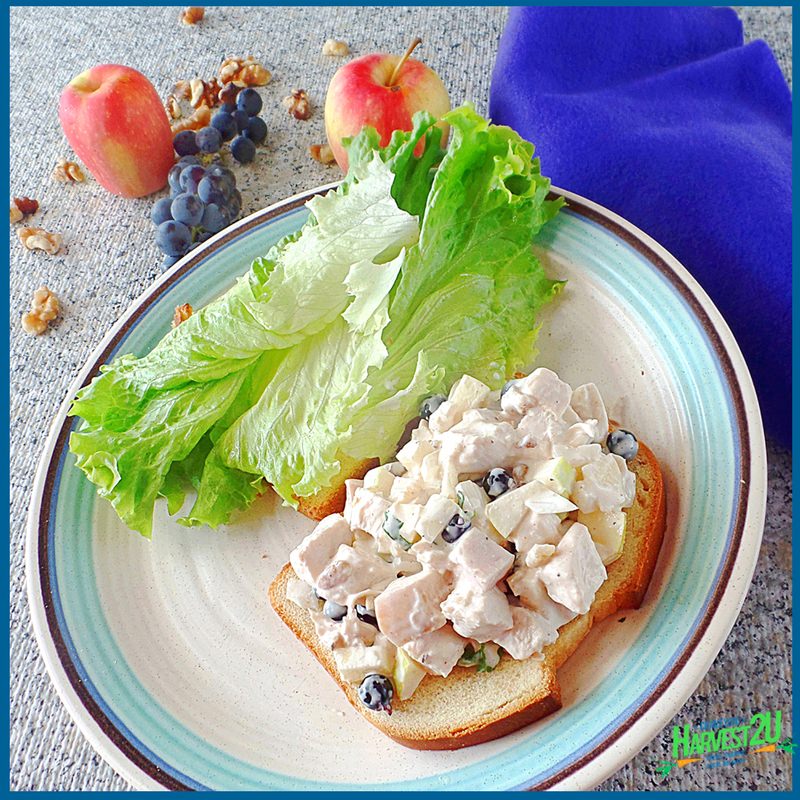 Waldorf Chicken Salad-Serve It As a Sandwich or Wrap
This Waldorf Chicken Salad recipe combines leftover chicken and with the classic Salad of celery, apples, grapes, and walnuts in a creamy dressing. Serve it as a sandwich or wrap, or add it to some lettuce for a salad.
Waldorf Chicken Salad Ingredients
1 pound cooked boneless chicken (about 2 cups), chopped
2 celery ribs, chopped
1/2 cup onion or scallions, chopped
1 large apple, cored and chopped
1/2 cup small grapes
1/3 cup walnuts, chopped
1/2 cup plain Greek yogurt
1/2 cup mayonnaise
2 tablespoons fresh lemon juice
2 tablespoons fresh parsley, finely chopped.
salt and pepper to taste
Directions
In a medium bowl, combine all ingredients.