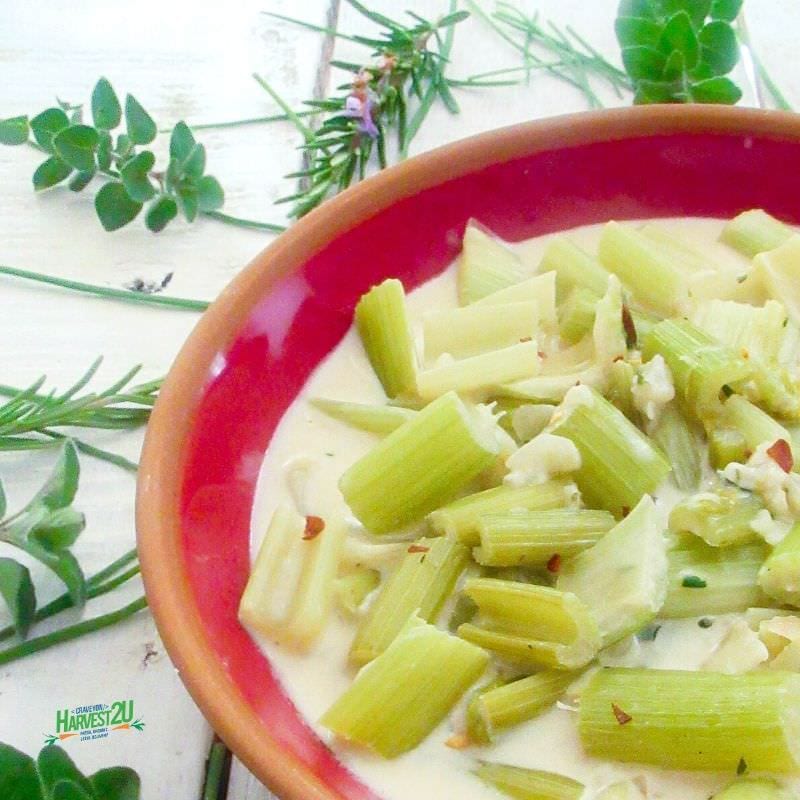 Creamy Keto Braised Celery – Triple It For the Holidays
Creamy Keto Braised Celery is a delicious side dish for any meal. It can easily be doubled or tripled for holidays or other parties.
In addition to high doses of vitamin K, folate, fiber, potassium, and B and C vitamins, celery boasts an abundance of antioxidants that protect against unwanted oxidative damage to our cells, blood vessels, and organ systems.
Creamy Keto Braised Celery Ingredients
1 bunch celery
1/2 yellow onion
1 tablespoon extra virgin olive oil
1 pinch red pepper flakes
1 cup low sodium chicken stock
1 tablespoon unsalted butter
1 tablespoon flour
1/4 cup whipping cream
2 tablespoons chopped fresh herbs (chives, rosemary, basil, oregano, etc.)
salt and pepper to taste
Directions
Cut celery into 2-inch pieces. Finely chop onions.
Heat olive oil in a skillet over medium-high heat. Saute celery and onions until softened, 7-10 minutes.
Add red pepper flakes and cook 2-3 minutes until fragrant.
Add chicken broth and reduce heat. Simmer until celery is tender, 20-25 minutes.
While celery is cooking, combine butter and flour into a paste.
When celery is tender, whisk in the butter mixture until dissolved. Stir in cream and herbs. Cook until thickened, 1-2 minutes.
Adjust seasoning as needed and serve.