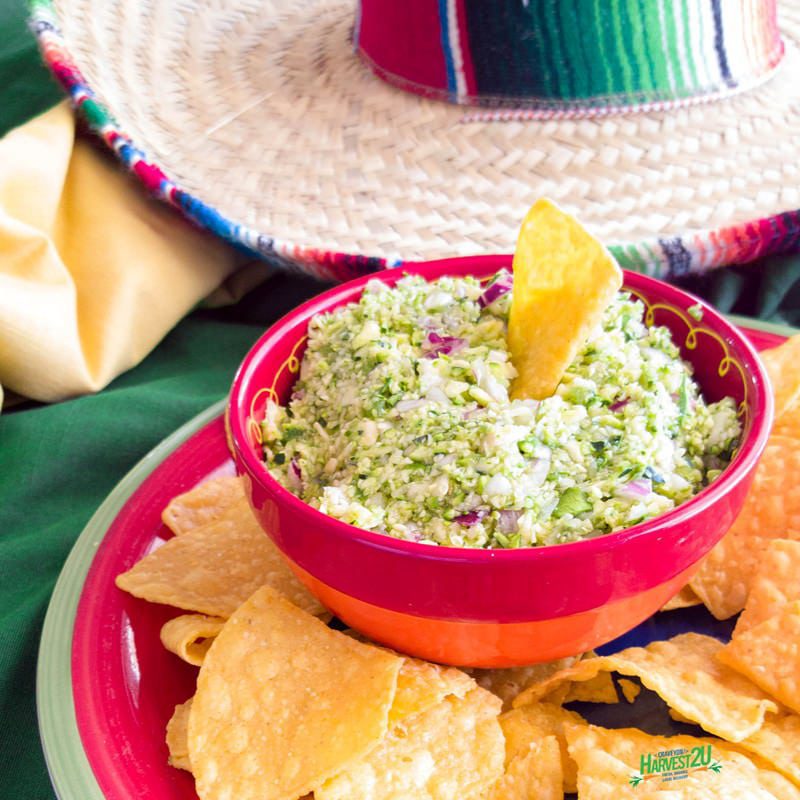 Zucchini Salsa – Alternative To Tomato Salsa
This Zucchini Salsa is a wonderful alternative to tomato salsa. Instead of the lycopene from the tomato, you get more beta-carotene from the squash. Or you can toss in some chopped fresh tomatoes and get plenty of both.
I went with raw zucchini for all of those raw food lovers out there. But, if you would prefer something a little softer and slightly sweeter you can grill or roast the zucchini first.
Zucchini Salsa Ingredients
2 medium zucchini
1/2 red onion
1 jalapeno pepper
2-3 cloves garlic
1/2 lemon
2 tablespoons organic apple cider vinegar
2 tablespoon chopped fresh cilantro
1 teaspoon cumin
salt and pepper to taste
Directions
Trim ends off of zucchini, onion, and pepper. Remove seeds from the pepper.
Add zucchini, onion pepper, and garlic to a food processor and pulse until chopped to the desired size.
(I prefer to process each separately so I can have tiny peppers and garlic but larger onion)
Combine vegetables in a bowl and add the juice of 1/2 lemon, apple cider vinegar, cilantro, and cumin.
Chill for at least 30 minutes to allow flavors to develop.
Add salt and pepper to taste.
Always use organic fruits and vegetables in your recipes.
Do you live in one of these Southern California Cities? Aguanga, Fallbrook, Hemet, Homeland, Lake Elsinore, Menifee, Murrieta, Temecula, Wildomar, or Winchester.  If you do, you can use the local organic fruits and vegetables in our harvest deliveries for these recipes.