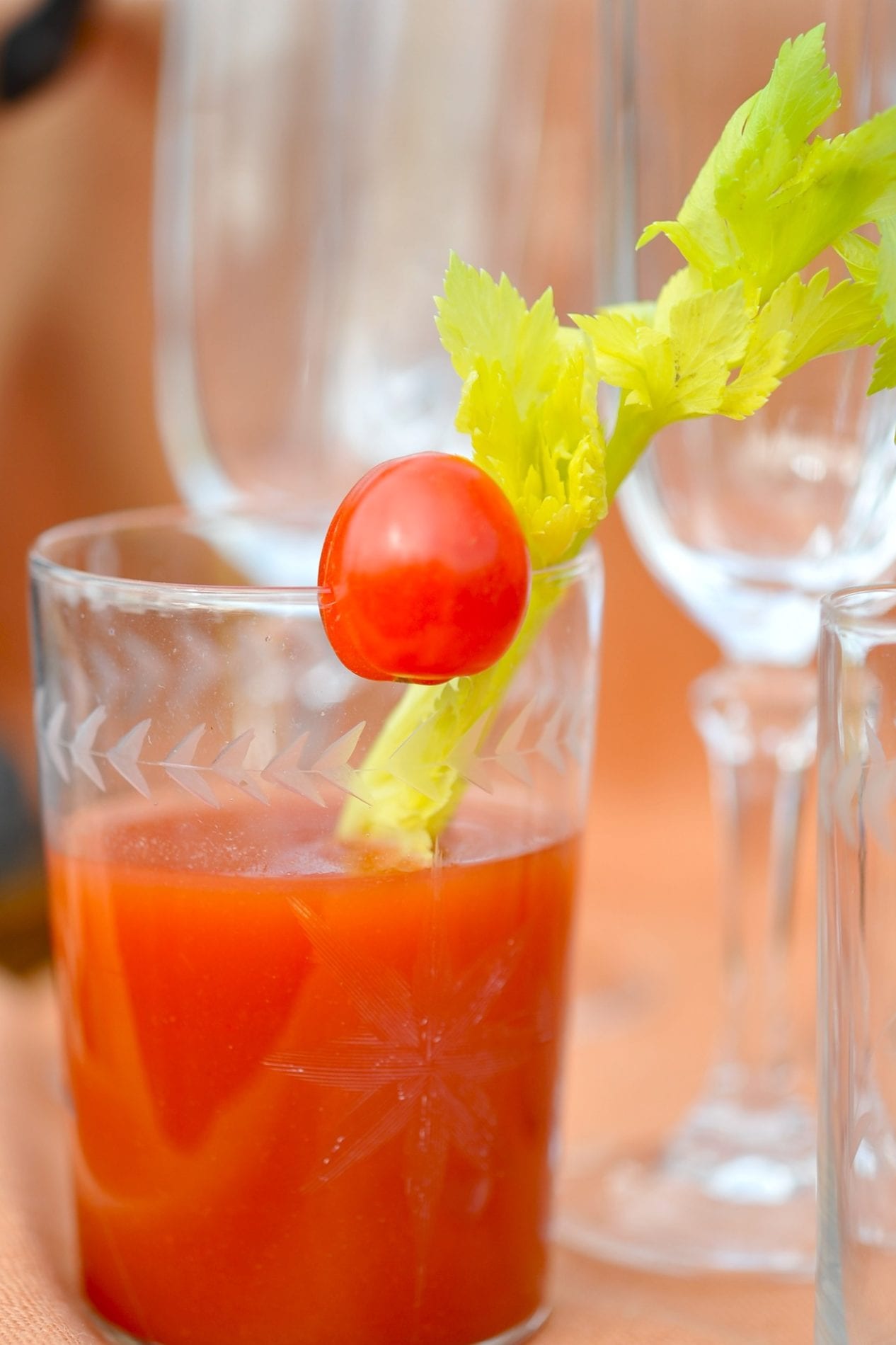 Mock Bloody Mary Juice for Your Annual Brunch
A cool Mock Bloody Mary Juice with tomatoes, cucumber, celery, red bell pepper, and cayenne; just TRY and tell the difference! The Vodka is on you.
Even though store-bought juices are convenient, begin with fresh, organic, locally grown tomatoes. To be sure, fresh organic tomato juice provides you important vitamins A and K, and all of your B vitamins. It also contains phosphorous, iron, and magnesium.
Mock Bloody Mary Juice Ingredients:
stalks Organic Celery
1/4 small organic Red Onion
Organic Red Bell Pepper
4 organic Plum Tomatoes
large organic Cucumber
cups organic Parsley, leaves, and stems, roughly chopped and packed into the measuring cup 1 Lime
dash (or more) cayenne pepper