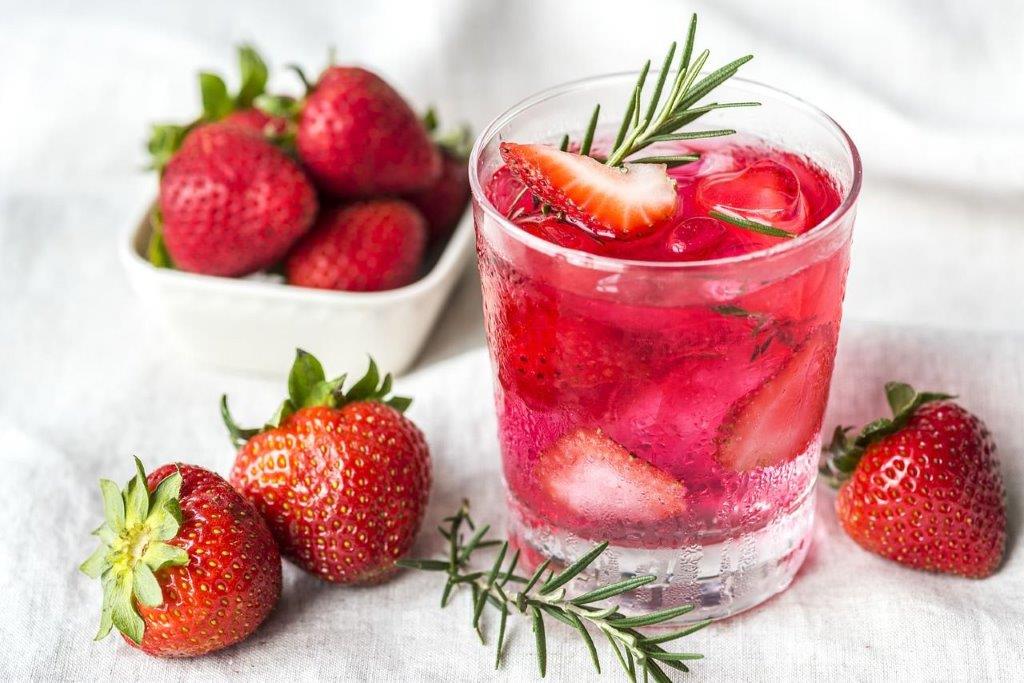 Keep Hydrated with These 8 Summer Produce Superstars
It is essential to keep hydrated during the hot summer months. Water is vital to keep your body functioning correctly. When it is hot and humid outside, you need to replace the water that is lost to sweating.
Luckily, much of the produce that is in peak during those months are high in water content, making it tasty to eat as well as drink your extra water. Here are eight summer fruits and vegetables that are 90% or more water to help keep hydrated.
8 Summer Produce Superstars to Keep Hydrated
1. Cucumbers (96% water content)
Cucumbers are delicious in juices, salads, and sandwiches. They can also be sliced and added to water to give it a bit more flavor.
Recipe Suggestions
Uborkasalata (Hungarian Cucumber Salad)
2. Lettuce (91%-95% water content)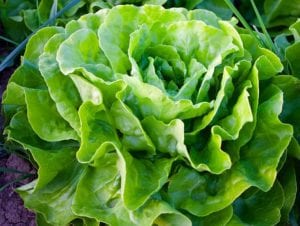 The water content varies some between varieties, with arugula at 91% and iceberg lettuce at 95%. So, pick your favorites and at them to your salads and sandwiches.
Recipe Suggestions
Chicken Watermelon Strawberry Salad
3. Bell Peppers (94% water content)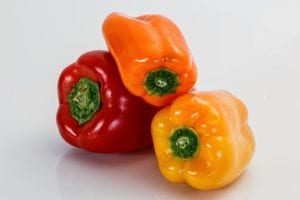 Add a little zing to your summer dishes with your favorite color of bell peppers. Chili peppers are "only" 88% water, but feel free to add them to your diet too.
Recipe Suggestions
Cheese and Bacon Stuffed Mini Sweet Peppers
Fennel Broccoli and Red Bell Peppers
4. Tomatoes (94% water content)
There is something special about fresh from the vine tomatoes in the summertime. Burgers, BLTs, salsas, Caprese salad or just sliced with a pinch of salt or fresh herbs. Mmmmm!
Recipe Suggestions
Gazpacho (raw tomato and vegetable soup made in the blender)
5. Summer Squash (94% water content)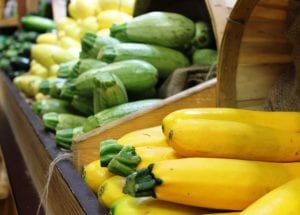 Whether you prefer zucchini, pattypan, or crookneck, most of the summer squashes can be substituted for each other. Though the skinnier varieties do make better "zoodles" (zucchini noodles).
Recipe Suggestions
Ratatouille (tomato, eggplant, zucchini bake)
6. Watermelon (92% water content)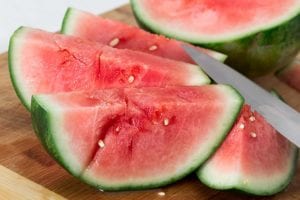 Watermelon provides a naturally sweet way to get in some extra hydration. Juice it, add it to smoothies, make a fruit salad or just eat it plain.
Recipe Suggestions
Watermelon Gazpacho (like the tomato soup above, but with sweet watermelon instead)
Watermelon Cucumber Cups
7. Strawberries (91% water content)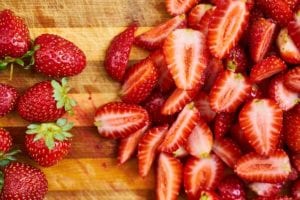 Strawberries can add a sweet touch to a green salad as well as the fruit salads, smoothies, and desserts most of us think of using with these lovely little fruits.
Recipe Suggestions
8. Cantaloupe (90% water content)
Just slice the cantaloupe into wedges and scoop out that lovely orange-colored goodness. Or add it to fruit salad or salsas.
Recipe Suggestions
With all of these wonderful flavors, there is no reason to get dehydrated this summer.
Always use organic fruits and vegetables in your recipes.
Do you live in one of these Southern California Cities? Aguanga, Fallbrook, Hemet, Homeland, Lake Elsinore, Menifee, Murrieta, Temecula, Wildomar, or Winchester.  If you do, you can use the local organic fruits and vegetables in our harvest deliveries for these recipes.
Other Great Recipes and Resources