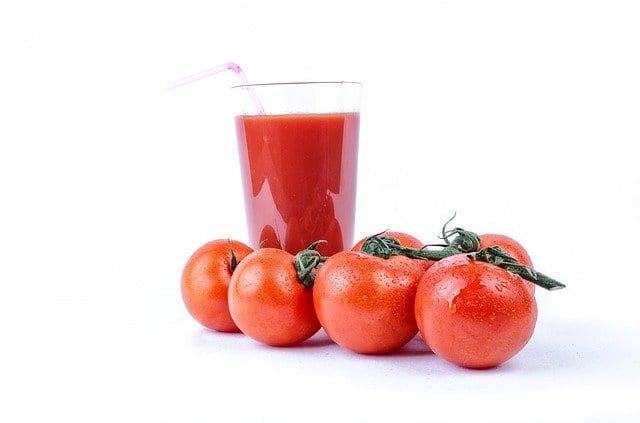 Tomato Juice – With a Splash of Cayenne Pepper
Yep, simple Tomato Juice. When using locally grown, organic tomatoes, this can be the best tasting juice ever! Try it with a splash of cayenne pepper. Just a hint for a little kick.
The juice of a tomato is lower in calories when compared to other juices. 1 cup of juiced tomatoes holds 41 calories. Same sized serving or orange or apple juice has about 120 calories. Big difference!
Also, Tomatoes are rich in many antioxidants, vitamin C, and beta-carotene. In fact, its a better source of nutrients than both orange and apple juice. 8 ounces of tomatoes give you 284% of the RDA for vitamin C. And, this mighty juice also provides 22 percent of the RDA for vitamin A.
It's also an excellent source of the carotenoid antioxidant lycopene. And lycopene is what gives the tomatoes their red color while it's also a powerful antioxidant.
Tomato Juice Ingredients:
4 Tomatoes (local, organic)
Dash of cayenne pepper
Cut the tomatoes into wedges and feed through your juicer.