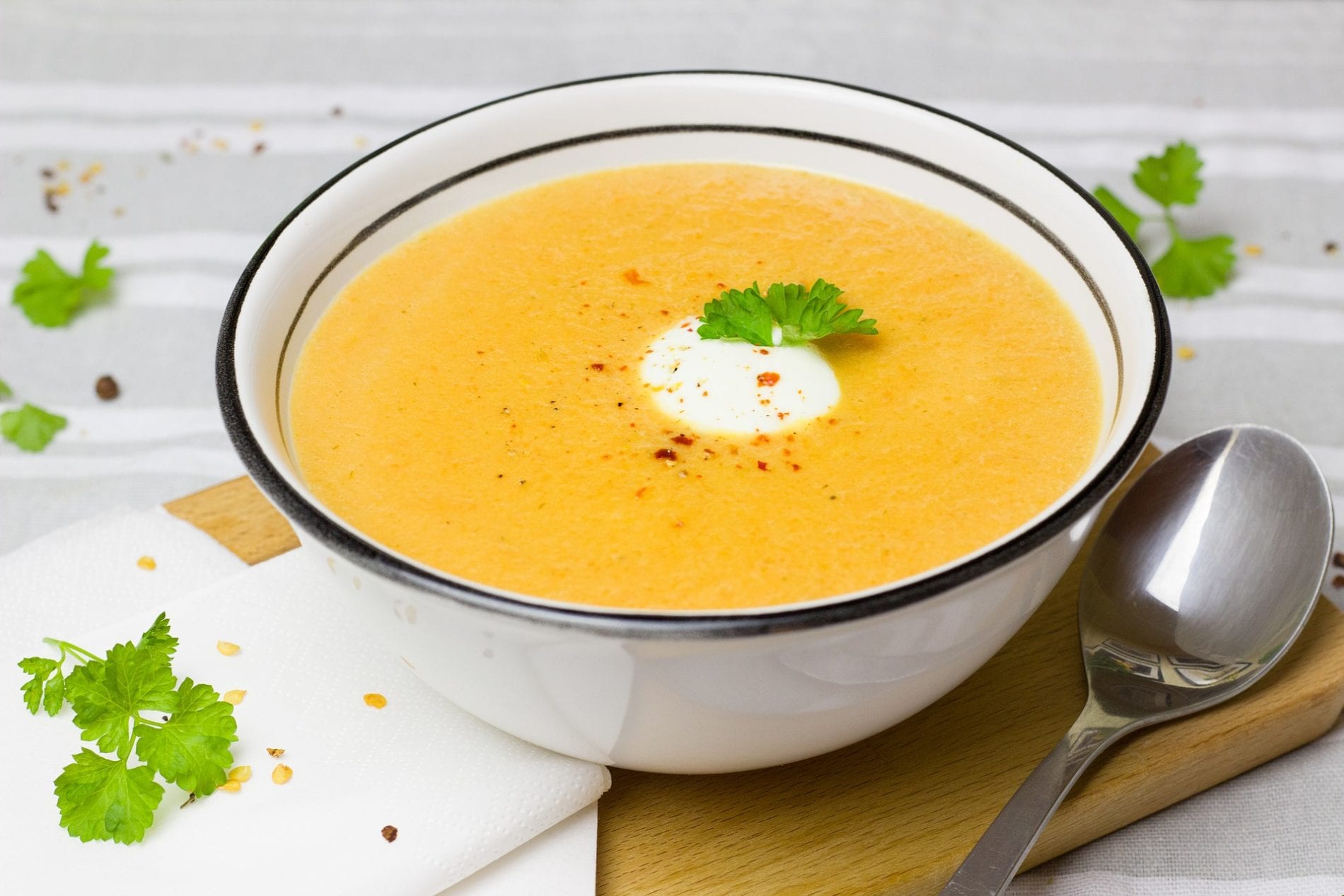 Sweet Potato Peanut Soup and Warm Spices
Try this savory flavor of sweet potato peanut soup which is combined with warm spices. Your family will love you for setting this interesting and tasty soup in front of them.
Sweet Potato Peanut Soup Ingredients:
1 tablespoon coconut oil
1 and 1/2 pounds peeled sweet potatoes, chopped
large onion, chopped
2 cloves garlic, minced
1 carrot, peeled and chopped
2 teaspoons minced fresh ginger root
4 1/2 cups water
1 and 1/2 teaspoons ground cumin
teaspoon salt
1-1/2 teaspoons ground coriander
1/4 cup chopped, unsalted dry-roasted peanuts
1/2 teaspoon ground cinnamon
1 pinch ground cloves
1 pinch cayenne pepper
3 medium tomatoes, chopped
2 tablespoons organic creamy peanut butter
1 bunch chopped fresh cilantro
Directions:
Heat your oil in a saucepan over medium-high heat. Sauté chopped until translucent.
Mix in the garlic, ginger, cumin, coriander, cinnamon, and cloves. Stir in sweet potatoes, 

tomatoes,

carrots, continuing to cook, stirring for 5 mins.
Put 4,1/2 cups water in the saucepan. Lightly salt the water. Bring to a boil then reducing the heat. Slowly simmer (stirring occasionally) for 30 minutes.
Remove mixture from heat. Blend in your blender or food processor. Add peanuts and blend until mostly smooth.
Add cayenne pepper. Place mixture back into the saucepan. Whisk in peanut butter, cooking until heated through. Serve warm with fresh cilantro.