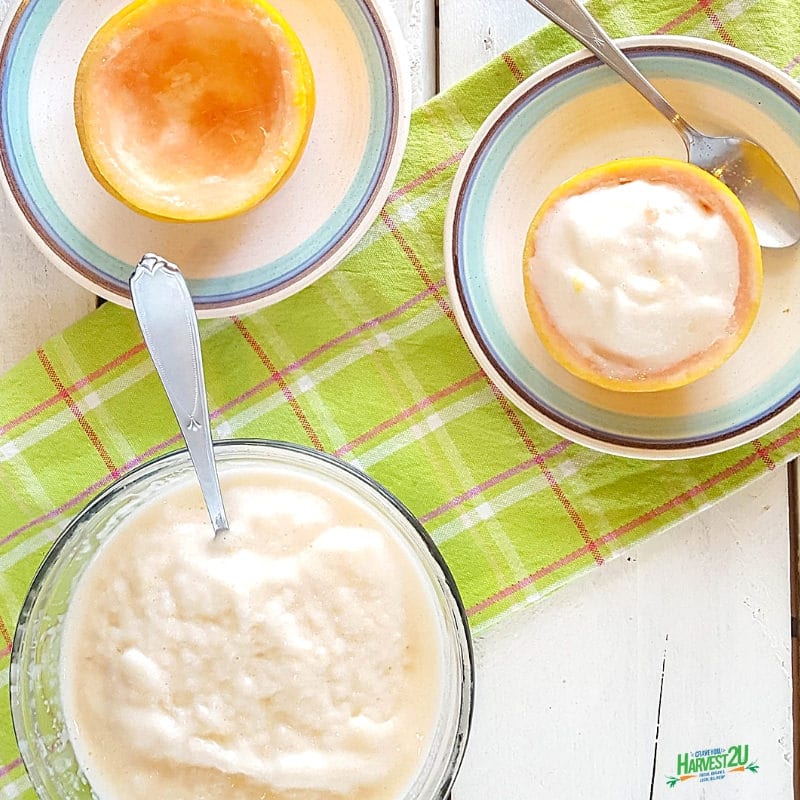 Grapefruit Sorbet – A Refreshing Creamy Frozen Treat
This Grapefruit Sorbet is a refreshing creamy frozen treat made without added sugar or dairy. And you don't need an ice cream freezer to make it thanks to the emulsification provided by the egg whites and gelatin.
This Grapefruit Sorbet recipe uses both Ruby Red grapefruit and oranges for a tart-sweet dose of vitamin C, potassium and B vitamins. You can leave in the pulp if you want a bit more fiber.
Grapefruit is incredibly healthy food to incorporate because it's low in calories and high in nutrients. It's one of the lowest-calorie fruits, and provides a decent amount of fiber, in addition to more than 15 beneficial vitamins and minerals.
Grapefruit Sorbet Ingredients
4 pink grapefruit
1 navel orange
1 packet unflavored gelatin
1/2 cup boiling water
2 egg whites
1 cup of water
1/2 cup stevia
1/4 cup honey
Directions
Halve and juice the grapefruit and orange. Strain to remove the seeds and pulp, if desired. You should have about 2 cups of grapefruit juice and 1/2 cup orange juice.
OPTIONAL: Clean out the remaining fruit from the rinds with a spoon and set aside for serving bowls.
In a small bowl sprinkle gelatin on top of boiling water and let cool.
Beat the egg whites to soft peaks (when you remove the beater the egg white will form a small mountain and the peak falls over).
In a freezer-safe container, combine water, stevia, honey, grapefruit juice, orange juice, gelatin mixture, and egg whites.
Freeze until hard.
Remove from the freezer about 30 minutes before serving. Beat with a mixer until creamy and serve.