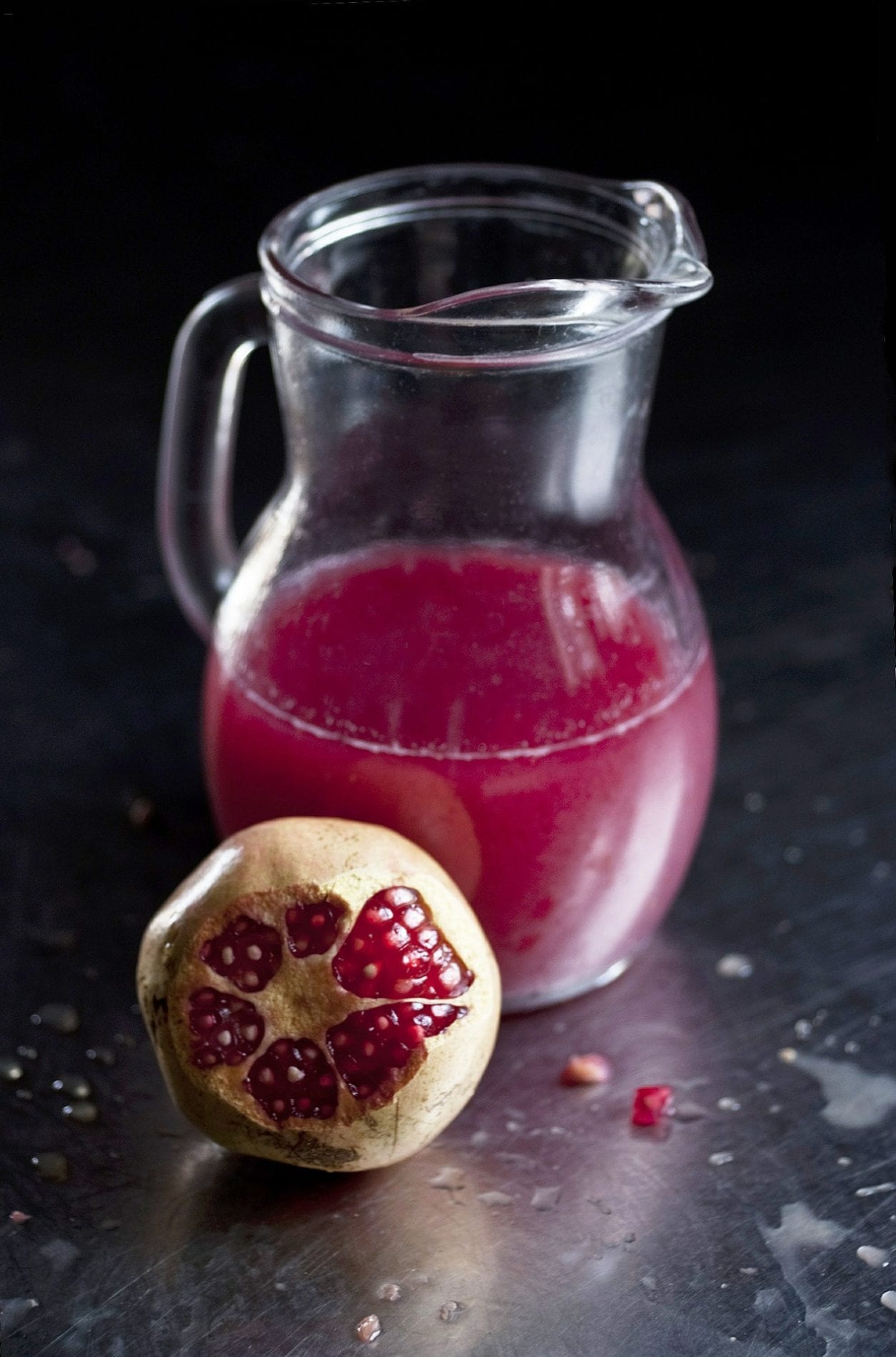 Apple Pomegranate Juice – Full of Antioxidants
This Apple Pomegranate Juice is my absolute favorite! These two flavors combine for a refreshing, light drink that FULL of antioxidants. Try it with sparkling water or an adult mixture.
Since pomegranates contain high levels of cancer-fighting, anti-inflammatory, and heart-healthy nutrients, you should have them on hand whenever they are in season.
In certain studies, prostate, breast, lung, colon, and breast cancer cells have shown to respond healthfully with pomegranate juice. Because this wonderful fruit has high levels of antioxidants, it fights free radicals.
Therefore, rheumatoid and osteoarthritis have also been found to be reduced by the antioxidants in pomegranate juice. Also, this same little gem may improve discomfort and inflammation in the intestine.
Apple Pomegranate Juice Ingredients:
Pomegranate (seeds separated from pith)
Apples
Always use organic fruits and vegetables in your recipes.
Do you live in one of these Southern California Cities? Aguanga, Fallbrook, Hemet, Homeland, Lake Elsinore, Menifee, Murrieta, Temecula, Wildomar, or Winchester.  If you do, you can use the local organic fruits and vegetables in our harvest deliveries for these recipes.
Other Great Recipes and Resources